Home

New Supplier Registration

Update Profile

Supplier Directory

2nd Tier Reporting

Our Program

Certification

Certifying Agencies

Products & Services

Definitions

Business Conference

Business Awards

Business Leads

Business Magazine

Contact Us

Internal Clients

DiversityBusiness.com


Diversity and Inclusion
Dear Friends:
Our stance on diversity and inclusion is simple…we embrace it. We believe that how you do business is just as important as how much business you do. We believe in integrity, character and collaboration. To live up to these values, we need our teams to be as diverse as the customers in our markets.
That's why we are committed to finding, employing and retaining people from all backgrounds, ethnicities, genders, lifestyles and belief systems that can help us better meet the needs of our consumers. Success to Brown Shoe means being able to offer our customers shoes that absolutely delight them. We need a team that understands, anticipates and responds to our many markets - a team that represents the varied mix of people across the country and the world.
We pride ourselves on the relationships we build with all people. People with new ideas and energy, and people who thrive in an increasingly informal environment where advanced technology plays an ever increasing role.
Take a look at what we have to offer. Our inclusive environment fosters openness no matter what you bring to the table.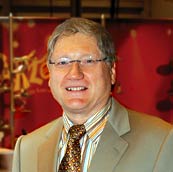 Ron Fromm
Chairman and CEO
Brown Shoe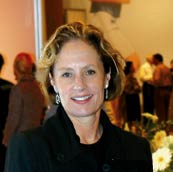 Diane Sullivan
President and Chief Operating Officer
Brown Shoe