New Book Published by McGraw-Hill Gives Small Business Entrepreneurs the Ultimate Toolkit to Boost Their Bottom Line
Boston, MA, August 15, 2007/ -- DiversityBusiness.com /--Nearly 6 out of 10 new businesses fail before their fifth year. Given the overwhelming number of small businesses that simply don't make it, it's critical to identify what factors separate the winners from the losers. Published by McGraw-Hill, The ULTIMATE Small Business Marketing Toolkit is designed to arm start-ups with the knowledge, tools and techniques that will help them defy the odds and become a successful, thriving business. Packed with hundreds of ideas, 50 customizable worksheets, an interactive CD-ROM, real-life examples, and step-by-step instructions, this all-in-one resource provides eight easy-to-follow marketing milestones.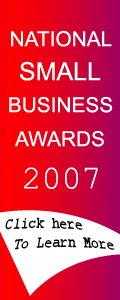 According to author Beth Goldstein, "Whether you're setting up shop or already have your business off the ground, you need proven marketing strategies that get new customers in the door and keep them coming back. The key to growth is understanding what makes your customers tick so that you can provide top-quality products and customer service to meet their needs. The ULTIMATE Small Business Marketing Toolkit gives you the insight and resources to do just that."

Commenting on the book, Peter R. Russo, Director, Entrepreneurship Programs, Boston University School of Management, said, "The ULTIMATE Small Business Marketing Toolkit is a must read for every entrepreneur. The book will help you align your sales and marketing strategy and develop a solid marketing plan that builds your customer base and pushes your bottom line to a breakthrough level of success."

The ULTIMATE Small Business Marketing Toolkit (322 Pages) - Table of Contents

Milestone 1: Know Yourself & Your Customers
Your Business Vision…Your Passion
Customer Profiles & Lifetime Value
Milestone 2: Research on a Budget
Turning Data into Knowledge
Surveys & Other Proven Techniques
Milestone 3: Looking Outward, Then In
Secondary Research Methods
Competition, Substitutes and Inertia
Milestone 4: Seize the Opportunities
Partnership Strategies
Breaking New Ground
Milestone 5: The Marketing Mix
Branding: Perception Is Reality
Choose Your Tools: Brochures, Email & More
Milestone 6: Why Entrepreneurs Must Sell
Personal Selling Skills
Networking & Elevator Pitches
Milestone 7: Relationship Management
The Sales Process
Managing Your Sales Cycle
Milestone 8: Turning Business Vision into Reality
Executing Your Marketing Plan


About the Author
Consultant, entrepreneur, & educator, Beth Goldstein has 22+ years experience in marketing, sales & business development. In addition to running her consulting practice, Marketing Edge Consulting Group, LLC ( www.m-edge.com ), Beth works with entrepreneurs at the Institute for Technology Entrepreneurship & Commercialization at Boston University (BU), runs the BU $50K Annual Business Plan Competition, and oversees BU's Online Certificate in Entrepreneurship. She also teaches Entrepreneurial Sales and Marketing at the BU School of Management and is the Instructor for the InnerCity Entrepreneurs business growth program in Worcester, MA. Beth holds an MBA from Boston University and a degree in Economics & Sociology from Brandeis University.