Time Warner Names T. Hudson Williams Vice President, Diversity & Multicultural Initiatives
New York, NY, August 21, 2007/ -- DiversityBusiness.com /--T. Hudson Williams has been named Vice President of Diversity and Multicultural Initiatives of Time Warner Inc., the company announced today. She will report to Lisa Quiroz, Senior Vice President of Corporate Responsibility.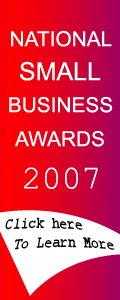 In her new role, Hudson Williams will lead continuing efforts to promote a culture of inclusion at Time Warner, working with corporate and divisional leadership to implement strategies that support diversity across Time Warner's businesses.

"Diversity is part of everything we do at Time Warner. Our diverse workforce helps inform our business decisions and ensures that the content we create and the services we offer are attractive to a wide range of audiences," said Lisa Quiroz, Senior Vice President of Corporate Responsibility. "We are thrilled to welcome T., and eager to take full advantage of her expertise."

"I'm excited to work for a company that understands diversity as a business imperative and I look forward to continuing to foster diverse practices throughout Time Warner," said Hudson Williams.

Hudson Williams comes to Time Warner from Toyota, where she held several roles. Most recently, she was Corporate Diversity Director, managing diversity programs, policies, and initiatives for Toyota's North American operations. She joined Toyota in 1996 to develop systems and procedures that monitor the company's supplier quality and delivery performance.

Hudson Williams has been recognized personally for her commitment to driving diversity-related business results. In 2007 she was named to The Network Journal's annual "40 Under Forty" list.

A native of Chicago, Illinois, Hudson Williams earned a BS in Electrical Engineering from Southern Illinois University, and an MBA from Xavier University in Cincinnati. She serves on the Executive Advisory Council of the Urban League's Black Executive Exchange Program, and is an active member of the Executive Leadership Council's Next Generation Network, Alpha Kappa Alpha Sorority, Inc., National Society of Black Engineers, and the National Black MBA Association. She serves on several nonprofit boards.

About Time Warner Inc.
Time Warner Inc. is a leading media and entertainment company, whose businesses include interactive services, cable systems, filmed entertainment, television networks, and publishing.