GM MINORITY DEALERS ASSOCIATION OFFER SCHOLARSHIPS
SOUTHFIELD, MICHIGAN - Tuesday, October 2, 2007 -/ DiversityBusiness.com /- The General Motors Minority Dealers Association (GMMDA) has officially kicked off its annual scholarship program for ethnic minority high school seniors and college students. The national scholarship program, which was restructured by its members in 2002, receives over 5,000 applications each year.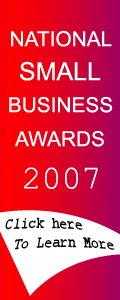 The GMMDA will announce the 15-20 winners of the individual scholarships in the amount of $2,500 on February 8, 2008 at the 19th Annual GMMDA Scholarship and Awards Banquet. The banquet will be held at the Hotel Intercontinental in San Francisco, CA during the GM Dealer Development Conference. General Motors Dealer Development is the title sponsor of the scholarship banquet.

Since the program was restructured in 2002, it has continued to grow and evolve. Since 1987, the GMMDA has provided over one million dollars in scholarships to deserving students.

"Last year, we were able to expand our program by providing $500 book awards to each of the 50 semi-finalists. The book awards were made possible through the generous contribution of long-time vendor partner, GMAC Financial Services, said GMMDA Executive Director Marjorie Staten. "GMMDA Preferred Vendor Partners American Financial & Automotive Services, Manheim, Enterprise Rent-A-Car, Newtek Business Services and Sprint have also made contributions to the program to allow the GMMDA to make a difference in the lives of ethnic minority youth across the country."

"We are honored to be a part of such a special scholarship program to help ethnic minority student reach their educational dreams. GMAC Financial Services is committed to supporting worthwhile programs and initiatives to build our leaders of tomorrow. The GMMDA scholarship program is a perfect opportunity for GMAC to meet this objective," said Don Ferguson, Director of Minority Dealer Development, GMAC Financial Services.

Scholarship applications are currently available at participating GMMDA member dealerships across the country and on the association's website. A list of GMMDA member dealerships arranged by "state" and by "make" can be found by logging on to www.gmmda.org.

Applicants are evaluated on their academic excellence, leadership and participation in school and community activities, work experience, education, career aspirations, financial need and the strength of their personal statement. Interest in the automotive industry is a plus. Completed applications must be postmarked no later than November 16, 2007.

The GMMDA is a non-profit organization that represents the interest of over 200 minority-owned General Motors dealerships across the country. The mission of the GMMDA is to promote, protect and encourage the viability and profitability of all existing General Motors minority dealers and to encourage, through cooperative efforts with General Motors, the installation of new minority dealers in viable and profitable opportunities. In August of this year, the GMMDA celebrated 20 years of serving the GM minority dealer community.