AT&T Celebrates 40 Years of Working with Minority-, Women- and Disabled Veteran-Owned Businesses
August 12, 2008/ -- DiversityBusiness.com /- This year, AT&T Inc. (NYSE:T) announced that AT&T companies are celebrating 40 years of including minority-, women- and disabled veteran-owned businesses in the supply chain. AT&T was one of the first companies to initiate a formal corporatewide supplier diversity program with the establishment of its Minority Business Enterprise (MBE) Program in 1968.

Telamon was founded in 1984 and began doing business with AT&T in 1992, when AT&T selected the firm to participate in a Total Applied Quality Management course, which was designed to provide direction on how to grow business relationships and move organizations forward. Telamon was one of 40 diversity-owned companies that participated in the training.

Later, Telamon was the first minority supplier to be awarded a prime contract under AT&T's breakthrough initiative to open up the core telecom network to full diversity supplier involvement. Since participating in this program, Telamon has supported numerous AT&T initiatives, including U-verseSM services, and has expanded its client roster to include other major corporations.

"Our long-term relationship with AT&T has played a large role in our company's growth and success," said Chen, president and CEO of Telamon Corporation. "AT&T's supplier diversity programs have empowered us to be a role model to other diversity-owned businesses and have given us the knowledge and skills to remain competitive as the telecommunications industry evolves."

In addition to the MBE Program, AT&T's Women Business Enterprise (WBE) Program — launched in 1980 — and its Disabled Veteran Business Enterprise (DVBE) Program (1993) have enabled AT&T to provide the best products and services to its customers by expanding contracting opportunities for diverse businesses across its enterprise. AT&T has mentored several diversity suppliers to provide goods and services in areas of the company's business that historically had low diversity participation. In doing so, AT&T has helped provide opportunities for diverse businesses in other industries, such as advertising and global contract manufacturing.

"There are mutual benefits for AT&T and the diversity-owned companies that we do business with," said Tim Harden, AT&T president of Supply Chain and Fleet Operations. "These suppliers help us customize our global network to deliver a seamless world of communications for the needs of our diverse customer base. We help them grow their capabilities and businesses through the offerings of our Supplier Diversity Programs. Providing opportunities for minority-, women- and disabled-veteran-owned businesses just makes good business sense."

Another aspect of AT&T's Supplier Diversity Programs that many diverse suppliers have benefited from is educational scholarships and programming. Since 2000, the AT&T Foundation has granted more than $935,000 to diversity-owned business owners to receive expert coaching from leading business schools, including the Anderson School of Management at UCLA, the J.L. Kellogg Graduate School of Management at Northwestern University, the Tuck School of Business at Dartmouth College, the FastTrac Program at Georgia State University and the Small Business Development Center (SBDC) at the University of Wisconsin-Madison.

Vetco Supply in Denton, Texas, an outside plant distributor that is owned by a service-disabled veteran, has been doing business with AT&T since 1999. Troy Murphy, president and CEO of the company, used an AT&T Supplier Diversity Programs scholarship to attend the Management Development for Entrepreneurs (MDE) Program at UCLA, which he graduated from in 2006.

"I heard very positive remarks about the MDE Program before attending," said Murphy. "The program was even better than I had hoped. We were able to apply lessons learned on our first day back in the office."

AT&T has produced numerous training workshops to ensure that diversity suppliers are positioned to win in the highly competitive global marketplace. Technology training, e-commerce seminars, "going global" workshops and quality certification training have all been offered to diversity suppliers by AT&T at no charge.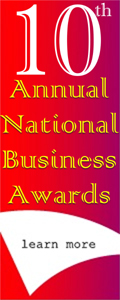 Most large corporations have rigorous performance expectations for their suppliers, which may include a requirement to be certified to global quality standards and metrics. One of AT&T's current workshops for diversity suppliers is an introductory seminar on the value of quality certification. Such certifications, like TL9000 and ISO 9000, not only improve operational efficiency but clearly communicate that a diverse supplier understands critical customer guidelines and has documented processes to meet those requirements. Because obtaining quality certification can be expensive for small, diverse firms, AT&T is working with BIZPHYX, a woman-owned quality consulting and training firm, to develop an online group approach to quality certification that lowers the cost of certification by 70 percent.

AT&T's supplier diversity leadership has helped initiate several best practices for supply chain inclusion. In 1989, the company was one of the first to implement a formalized program that requires its top suppliers to include diversity firms as business solution partners or second-tier suppliers in their business with AT&T. This initiative has been effective in broadening the spectrum of opportunities for diverse suppliers. AT&T is also a member of the Billion Dollar Roundtable, a supplier diversity think tank composed of corporations that spend more than $1 billion annually with diverse companies. Only 13 companies qualify at this level.

In the past four decades, AT&T has spent more than $43 billion with minority, women and disabled veteran businesses. In 2007, AT&T spent more than $5 billion with these diversity businesses, representing more than 12 percent of the company's procurement base.

"By making a commitment to diversity-owned businesses, we have brought a vast array of skills and knowledge into the AT&T family," said Joan Kerr, executive director of AT&T's Supplier Diversity Programs. "Together we form a stronger supply chain community, capable of facing new challenges and shaping the future of communications."

In the past year, AT&T has been recognized by LATINA Style magazine, Black Enterprise magazine and Veterans Business Journal for the company's commitment to diversity and inclusion. Other recognitions include:
Ranking No. 1 among DiversityBusiness.com's 2007 & 2008 Top Organizations for Multicultural Business Opportunities, based on the quality of business opportunities that AT&T consistently grants to minority- and women-owned companies.
Being named as one of America's Top Corporations for Women Business Enterprises by the Women's Business Enterprise National Council. AT&T has been included on this list for all nine years that the list has been published.