Campbell Appoints Rosalyn Taylor O'Neale Chief Diversity and Inclusion Officer
CAMDEN, NJ - January 08, 2009 / -- DiversityBusiness.com /- Campbell Soup Company (NYSE: CPB) today announced the appointment of Rosalyn Taylor O'Neale as Vice President and Chief Diversity and Inclusion Officer. She will be based at Campbell's headquarters in Camden and will report to Nancy Reardon, Senior Vice President and Chief Human Resources and Communications Officer.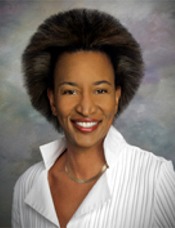 O'Neale, 58, will work closely with Campbell's diversity team and senior business leaders and will build on Campbell's ongoing efforts to develop a diverse and inclusive culture. She will partner with Campbell's business and human resources leaders to evolve the company's diversity strategy with a focus on attraction, retention, development and engagement. O'Neale also will collaborate with Campbell's internal Diversity Advisory Board and the company's six employee affinity group leaders.

O'Neale joins Campbell with more than 17 years of global diversity expertise across a range of industries and cultures. During her career, she has been a corporate executive, business leader, consultant and author. Most recently, she headed Barnes, O'Neale & Associates in Long Beach, Calif., a consulting practice specializing in diversity and inclusion training, education and executive coaching with clients in Africa, Asia, Australia, Europe and North America.

Douglas R. Conant, Campbell's President and Chief Executive Officer said, "Diversity and inclusion are important to our business, to the people who buy our products and to our customers and suppliers. Creating a diverse and inclusive culture is a key component of our strategy to build a strong, engaged workforce. Rosalyn brings a unique perspective to Campbell, and she is a recognized expert in the field. I look forward to working closely with her to build upon the work we already have underway."

From 2002 to 2004, O'Neale served as Executive Vice President - Diversity Initiatives for MTV Networks. She began her career in human resources with Digital Equipment Corporation, now part of Hewlett Packard, where she spent ten years in a variety of human resources and organization development roles.

O'Neale attended Indiana University and earned a master's degree in social work from the University of Louisville. She is the author of 7 Keys 2 Success: Unlocking the Passion for Diversity, a practical road map to creating highly effective and inclusive organizations.

About Campbell Soup Company Campbell Soup Company is a global manufacturer and marketer of high-quality foods and simple meals, including soup, baked snacks, and healthy beverages. Founded in 1869, the company has a portfolio of market-leading brands, including "Campbell's," "Pepperidge Farm," "Arnott's," and "V8." For more information on the company, visit Campbell's website at www.campbellsoup.com.

Contacts:
Anthony Sanzio (Media) | 856-968-4390

Leonard F. Griehs (Analysts) | (856) 342-6428

About DiversityBusiness.com
Launched in 1999, DiversityBusiness, with over 50,000 members, is the largest organization of diversity owned businesses throughout the United States that provide goods and services to Fortune 1000 companies, government agencies, and colleges and universities. DiversityBusiness provides research and data collection services for diversity including the "Top 50 Organizations for Multicultural Business Opportunities", "Top 500 Diversity Owned Companies in America", and others. Its research has been recognized and published by Forbes Magazine, Business Week and thousands of other print and internet publications. The site has gained national recognition and has won numerous awards for its content and design. DiversityBusiness reaches more diverse suppliers and communicates more information to them on a more frequent basis then all other organizations combined. We also communicate with mainstream businesses, government agencies and educational institutions with information related to diversity. Our magazine reaches over 300,000 readers, a monthly e-newsletter that reaches 2.4 million, and website visitors of 1.2 million a month. It is a leading provider of Supplier Diversity management tools and has the most widely distributed Diversity magazine in the United States. DiversityBusiness.com is produced by Computer Consulting Associates International Inc. (CCAii.com) of Southport, CT. Founded in 1980.