Asia Society 2009 Diversity Forum: How Empowering Asian Employees Unleashes Leadership Potential and Opens New Business Opportunities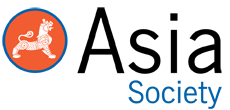 New York, - May 15, 2009 / DiversityBusiness.com /-- Over 20 corporate leaders from the tri-state area will be leading discussions on the best ways to empower Asian employees and seize new business opportunities even amid the downturn, at the Asia Society 2009 Diversity Leadership Forum on June 1, in New York.

With the current economic recession, companies everywhere are learning how to do more with less. One untapped resource: employees' own networks and global expertise.

Asian Employee Resource Groups (or ERGs) can be valuable assets in understanding markets, utilizing resources and generating new business opportunities.

The Asia Society's Corporate Diversity Council – made up of officers from Global 500 companies – has made a commitment to provide a platform to discuss the challenges, opportunities and best practices employed by ERGs within the United States, as well as develop the leadership needed to successfully utilize these groups as vital business partners within a company.

"Over the long term, the globalization of markets will continue to create tremendous opportunities for multinational companies," said Harold McGraw III, chairman, president and CEO of The McGraw-Hill Companies and the Forum's keynote speaker. "The collective talents, perspectives and wisdom offered by Employee Resource Groups are proving to be a driving force behind the innovation and execution needed to capture those opportunities."

ERGs, rather than separating interest groups, provide a way for groups to come together, said Philip Berry, president of Philip Berry Associates, a management consulting firm. "What corporations have begun to do is to see how they can be more inclusive of all of these groups … getting them to coordinate their efforts, getting them to share their information," he says. "It's been a way to enroll senior management so that they are more directly involved in some of the efforts."

The all-day event, called "Empowered Asian Employees: Global Business Growth Through Leadership Development," will include workshops on using Asian ERGs as a bridge to Asian markets in the U.S. and Asia, making ERGs a known resource for your company, measuring ERGs' contributions to a company, leveraging internal and external partnering, and mentoring and coaching. Corporate partners for the forum include Colgate-Palmolive, Corning, General Electric, KPMG, The McGraw-Hill Companies, National Grid and Novartis Pharma.

The Forum will feature hands-on and interactive workshops, a keynote address, a high-level expert panel that includes pioneers in diversity such as Jane Hyun, author of the groundbreaking book, "Breaking the Bamboo Ceiling: Career Strategies for Asians," and Lord Michael Hastings, KPMG International's Global Head of Citizenship and Diversity; an exciting ERG exhibit area, and facilitated networking.

The event is Monday, June 1, at the New York Marriott Marquis, 1535 Broadway, New York City, from 8 a.m. to 4:15 p.m. To arrange coverage, including pre-event interviews, contact us at pr@asiasoc.org or 212-327-9271.

For up-to-the-minute information, go to http://asiasociety.org/specialevents/diversityforum.html

About the Asia Society
Asia Society is the leading global and pan-Asian organization working to strengthen relationships and promote understanding among the people, leaders and institutions of Asia and the United States. The Society seeks to increase knowledge and enhance dialogue, encourage creative expression, and generate new ideas across the fields of policy, business, education, arts and culture. Founded in 1956 by John D. Rockefeller 3rd, Asia Society is a nonpartisan, nonprofit educational institution with offices in Hong Kong, Houston, Los Angeles, Manila, Melbourne, Mumbai, New York, San Francisco, Seoul, Shanghai and Washington, D.C.

About DiversityBusiness.com
Launched in 1999, DiversityBusiness, with over 50,000 members, is the largest organization of diversity owned businesses throughout the United States that provide goods and services to Fortune 1000 companies, government agencies, and colleges and universities. DiversityBusiness provides research and data collection services for diversity including the "Top 50 Organizations for Multicultural Business Opportunities", "Top 500 Diversity Owned Companies in America", and others. Its research has been recognized and published by Forbes Magazine, Business Week and thousands of other print and internet publications. The site has gained national recognition and has won numerous awards for its content and design. DiversityBusiness reaches more diverse suppliers and communicates more information to them on a more frequent basis then all other organizations combined. We also communicate with mainstream businesses, government agencies and educational institutions with information related to diversity. Our magazine reaches over 300,000 readers, a monthly e-newsletter that reaches 2.4 million, and website visitors of 1.2 million a month. It is a leading provider of Supplier Diversity management tools and has the most widely distributed Diversity magazine in the United States. DiversityBusiness.com is produced by Computer Consulting Associates International Inc. (CCAii.com) of Southport, CT. Founded in 1980.