First African American Woman CEO to Lead a Major Corporation
Norwalk, CT, July 24, 2009 / -- DiversityBusiness.com /--Another landmark event for our country has taken place today as Ursula Burns fulfills her role as Xerox's and the world's first African American woman CEO to run a major corporation. Ursula Burns succeeds Anne Mulcahy, who was the driving force behind the revitalization of Xerox, bringing the copy and printing giant out of brink of bankruptcy.



The decision to move on is made easy only in the fact that Ursula Burns is so well positioned to take Xerox to the next level. Our strategy is sound and well defined. And, despite a tough economy, we are generating cash, building our technology and services pipeline and poised for a period of steady profitable growth in the future.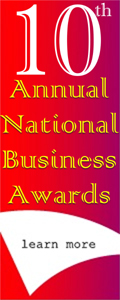 "Ursula takes on the leadership role the old-fashioned way," added Mulcahy. "She has earned it. And, for that, she has my deep respect and confidence."

Ursula Burns, 50, joined Xerox in 1980 as a mechanical engineering summer intern and later assumed roles in product development and planning. From 1992 through 2000, Burns led several business teams including the office color and fax business and office network printing business. In 2000, she was named senior vice president, Corporate Strategic Services, heading up manufacturing and supply chain operations. She then took on the broader role of leading Xerox's global research as well as product development, marketing and delivery. In April 2007, Burns was named president of Xerox, expanding her leadership to also include the company's IT organization, corporate strategy, human resources, corporate marketing and global accounts.

"During Anne's tenure, Xerox has become a stronger, financially sound company, serving a broader base of customers - from small businesses to large - with broader capabilities than ever before," said Burns. "She leaves the CEO role having created a rich legacy that I am honored to build on. It is humbling to follow such a great leader and to serve as CEO of such a great company. I'm grateful for the opportunity and, like Anne, focused on creating value for our customers, our people, our shareholders and our communities."

About Xerox, Inc.
Xerox Corporation (NYSE:XRX) is the world's leading document management technology and services enterprise. A $17.6 billion company, Xerox provides the document industry's broadest portfolio of offerings. Digital systems include color and black-and-white printing and publishing systems, digital presses and "book factories," multifunction devices, laser and solid ink network printers, copiers and fax machines. Xerox's services expertise is unmatched and includes helping businesses develop online document archives, analyzing how employees can most efficiently share documents and knowledge in the office, operating in-house print shops or mailrooms, and building Web-based processes for personalizing direct mail, invoices, brochures and more. Xerox also offers associated software, support and supplies such as toner, paper and ink.

About DiversityBusiness.com
Launched in 1999, DiversityBusiness, with over 50,000 members, is the largest organization of diversity owned businesses throughout the United States that provide goods and services to Fortune 1000 companies, government agencies, and colleges and universities. DiversityBusiness provides research and data collection services for diversity including the "Top 50 Organizations for Multicultural Business Opportunities", "Top 500 Diversity Owned Companies in America", and others. Its research has been recognized and published by Forbes Magazine, Business Week and thousands of other print and internet publications. The site has gained national recognition and has won numerous awards for its content and design. DiversityBusiness reaches more diverse suppliers and communicates more information to them on a more frequent basis then all other organizations combined. We also communicate with mainstream businesses, government agencies and educational institutions with information related to diversity. Our magazine reaches over 300,000 readers, a monthly e-newsletter that reaches 2.4 million, and website visitors of 1.2 million a month. It is a leading provider of Supplier Diversity management tools and has the most widely distributed Diversity magazine in the United States. DiversityBusiness.com is produced by Computer Consulting Associates International Inc. (CCAii.com) of Southport, CT. Founded in 1980.