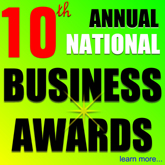 Each year DiversityBusiness collects and compiles the 'Top Business List' on a State and National basis. The data is used to determine the top small businesses and the most successful entrepreneur's across the United States. These businesses and individuals become part of our Div50 awards program. Making the list provides significant media exposure and puts their company names in front of Fortune 500 companies, Government Agencies and College/Universities looking to do business with Women, Diversity and Small businesses.

This will be the 10th year survey; will determine the
Top 500 Privately-Held Businesses in the United States
Top 500 Women Owned Businesses in the United States
Top 500 Diversity Owned Businesses in the United States
Top 100 Privately-Held Businesses in every state
Top 100 Women Owned Businesses in every state
Top 100 Diversity Owned Businesses in every state
Top 500 Emerging Businesses in the United States
Top 100 Disabled Veteran Businesses in the United States
Top 100 Disabled Owned Businesses in the United States

Multicultural Marketing: In a Weak Economy, This may be the Best Opportunity for Growth.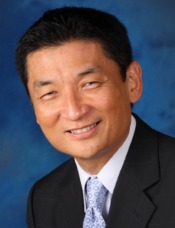 Multicultural marketing isn't an exact science or process, but it is becoming increasingly more critical as the U.S. consumer markets continue to evolve and grow. Most than 20 years ago, smart corporate marketers had recognized that mass-market consumers (also referred to as "The General Market" or white consumers) were growing at a significantly slower rate than ethnic and other multicultural consumers. And even the most conservative estimates indicate that U.S. non-Hispanic whites will be in the minority in just over 40 years.

But why are only a fraction of the Fortune 1000 engaged in any form of multicultural marketing? The reasons are varied and often fall into one or more of the following categories:

Marketers often fear what they don't know. Ethnic and multicultural marketing isn't rocket science. In most instances the same mass-market advertising and marketing principles apply to ethnic and multicultural consumer markets.....

Call for Nominations: 2010 "Champions of Diversity"
DiversityBusiness.com announced its call for 2010 nominations for "Champions of Diversity" award. This distinguished group of individuals is recognized for their outstanding achievements in various diversity initiatives. The list includes such names as former U.S. presidents Bill Clinton and Jimmy Carter who, collectively, have been champions of inclusion for many decades. Other distinguished honorees included Oprah Winfrey.

"The List represent individuals who have demonstrated a commitment to solutions in diversity issues on a global and "national scale. The honorees have made a significant impact on diversity issues in education, procurement, housing and employment. These unsung champions have not waved a diversity flag but rather have quietly made a difference in the lives of people by positively impacting their lives, and improving the economic conditions for their families and communities.....

What Women Want: Effectively Marketing to Women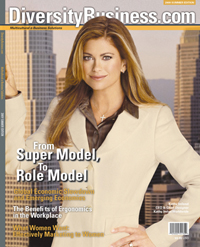 Unless you have been stranded on a deserted island since birth, you should know that there are differences between men and women. And while men and women differ in physical, emotional and intellectual attributes, their attractions are also on two separate ends of the marketing spectrum.

Men and women have different tastes, styles, likes and dislikes, and while advertising agencies have realized this, they are still not effectively marketing to women.

Women today are not the same as they were in the 1920s, 1950s or 1980s. Women are sophisticated, intelligent individuals who have jobs of their own, own their own homes and fix their own cars. Women have changed, and it is important to know whom women are in order to effectively market to them.

Women are extremely important in today's society. They are taking on a lot more roles and responsibilities, and they are interested in products that advertising agencies consider to be "male".....

More News Items
Ronald Crawford Named SEC's First Chief Counsel For Diversity Initiatives
First African American Woman CEO to Lead a Major Corporation
FORD MOTOR COMPANY MAINTAINS AUTO INDUSTRY LEADERSHIP IN SUPPLIER DIVERSITY
DiversityBusiness.com Magazine 2009 Fall/Winter Issue: Call for Papers
FirstEnergy Earns Excellence Award for Supplier Diversity
Cole Brown named Chief Diversity Officer, Wal-Mart U.S.
Premier Healthcare Alliance Honors Healthcare System, Contracted Supplier for Efforts to Promote Diversity in Supply Chain Process
Hank Aaron, Muhammad Ali and Bill Cosby Honored by Major League Baseball
Computer Leader Recognized for $1 Billion Annual Commitment to Supplier Diversity