All rights reserved.

Print this Article

Email this Article

Submit a Story

Purchase/License

More Articles
---
Multicultural Marketing: In a Weak Economy, This may be the Best Opportunity for Growth.
DiversityBusiness.com Magazine Article/- Multicultural marketing isn't an exact science or process, but it is becoming increasingly more critical as the U.S. consumer markets continue to evolve and grow. Most than 20 years ago, smart corporate marketers had recognized that mass-market consumers (also referred to as "The General Market" or white consumers) were growing at a significantly slower rate than ethnic and other multicultural consumers. And even the most conservative estimates indicate that U.S. non-Hispanic whites will be in the minority in just over 40 years.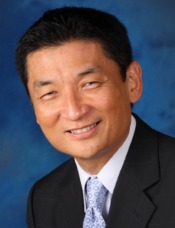 But why are only a fraction of the Fortune 1000 engaged in any form of multicultural marketing? The reasons are varied and often fall into one or more of the following categories:

Marketers often fear what they don't know. Ethnic and multicultural marketing isn't rocket science. In most instances the same mass-market advertising and marketing principles apply to ethnic and multicultural consumer markets. The primary differences are often found in the strategic and tactical elements that are deployed to reach non-white consumers. When people fear what they don't know or fully understand, the most common way to deal with this uncharted territory is to avoid it altogether.


"Fear is definitely a factor, though many corporate marketers won't admit it," says Nita Song, president-elect of the Asian American Advertising Federation. "The fear of making a marketing mistake or taking risks that may put their job on the line keeps corporate marketers from being aggressively engaged in multicultural marketing."

According to Song, avoiding the demographic population shifts that are taking place in the U.S. consumer markets will prevent corporate marketers from capitalizing on the rapidly growing ethnic and multicultural market segments. That inaction, Song adds, "is a missed opportunity to build market share in an increasingly difficult and competitive economic climate."


Corporate executives don't hire talent or devote resources to multicultural marketing. The average lifespan of a chief marketing officer in today's corporate arena is about two years. And even more marketing executives don't stick around long enough to execute more than a few marketing campaigns. Part of the reason for this constant shift in executive management is the lack of alignment that exists between the executives who run the company and the executives who manage marketing.

To compound the challenges faced by today's CMOs, corporate executives often have difficulty finding talent to help them navigate through ethnic and multicultural markets. Ms. Song believes that corporate marketers are often at a disadvantage when it comes to finding qualified talent to support their multicultural marketing needs.

"There simply aren't enough qualified candidates with a range of experience and knowledge of the ethnic and multicultural markets to fill key decision-making roles at many corporations," says Ms. Song. "In addition, a candidate that comes close to fitting the bill is often placed in the role, but isn't necessarily empowered with the resources, time or tools to do an effective job."

With this lack of tenure, resources and tools, it isn't difficult to comprehend why most corporate executives don't devote the time, talent or resources to address the ethnic and multicultural markets.

Most multicultural market research falls short. Although there are studies available that are devoted to multicultural consumers, most are conducted by corporate marketers and media companies that don't always take into account the cultural insights of ethnic and other multicultural consumers. For instance, many corporate marketers accept market research for Latino and Asian immigrants conducted entirely in English. While some immigrants may be proficient in reading English, the large majority often lack spoken English skills. Furthermore, most existing studies don't deliver the consumer insights that are so critical to reaching ethnic and multicultural audiences, including cultural and language disparities, linguistic isolation, generational distinctions and the impact of acculturation.

"Too often, I see hasty marketer-friendly interpretations and conclusions drawn from poorly designed studies," says Alice Lee, vice president of research and development at KSCI Inc., a Los Angeles-based television station that broadcasts daily in several foreign languages including Chinese, Filipino, Japanese, Korean and Vietnamese. "It is especially dangerous when [market research] comes from an organization with powerful brand-name recognition and with a reputation for quality research in the general market. It is important to keep in mind that these corporate brands are not necessarily the experts in multicultural market research."

Corporate marketers use the same measurement tools to evaluate the market. Some of the ethnic markets are unique and require a different set of measurements to evaluate a marketer's success. But a number of corporate marketers are set in their ways and don't recognize that some ethnic segments can't be measured using conventional measurement matrices. Arbitron and Nielsen are still working on enhancing the diversity of their panels and households, and a large number of ethnic and lifestyle media organizations aren't audited like their mass-market counterparts.


Corporate marketers believe that the cost of market entry is cost-prohibitive.

The best corporate marketers do a complete cost analysis of the mass market vs. the ethnic and multicultural markets and review that against the ROI.

If corporate marketers compared the cost of entry for the mass market with the costs associated with ethnic or multicultural marketing, including production and media costs, it would be clear that the multicultural markets would be less expensive and more cost-efficient. Many corporate marketers have discovered that there is significant cost savings in market research, creative executions, pre-and post-production, and media expenses in the ethnic and multicultural markets. In addition, their sales and marketing results were often better.

But what should corporate marketers do to engage ethnic and multicultural consumers? The following suggestions could help them get started.
Be informed. Devote sufficient amount of time and resources to truly understand the vast opportunity that exists in the growing ethnic and multicultural markets. Immersing oneself in the culture, being in the communities where multicultural consumers live and work, and seeing the world from the consumer's vantage point will make corporate marketers even better at connecting with these consumers. And once they see the opportunities and the potential benefits, corporate marketers often become multicultural marketing evangelists.


In order to better understand multicultural consumers, companies such as McDonald's work to encourage all of its executives and associates to lead with ethnic insights. This commitment to lead with ethnic insights includes learning, understanding and fully appreciating diverse consumers from their point-of-view so the company can serve them in a culturally relevant and appropriate manner, while remaining true to its brand's core values.

"When we talk about understanding our multicultural consumers and the changing landscape of the market, we often turn to our strategic partners such as our restaurant operators and ethnic agencies," says Vivian Chen, manager of Asian Consumer Marketing at McDonald's USA. "Our partners work closely with our marketing team to reveal the unique cultural consumer insights that we need to fully understand and address our business needs. They are our arms, eyes and legs in the communities where we operate our restaurants, allowing us to be responsive to our customers each and everyday."

Find a champion. Ethnic and multicultural marketing will only become a priority if someone at the top fully supports it. Without that support, ethnic and multicultural marketing won't be viewed as a business priority by other employees within the company or even externally by key community, media and civic influentials. And if it isn't made a priority, ethnic and multicultural marketing may be the first thing to be eliminated in a tough economic climate. The best way to keep ethnic and multicultural marketing top-of-mind is to have an internal champion at the executive level of the corporation support your work.

At Southern California Edison, a division of Edison International, in Rosemead, Calif., corporate support for ethnic and multicultural communications is supported by the highest level executives of this major electric utility company. Edison International SVP Barbara Parsky and her colleagues are internal champions at the company and ensure that ethnic and multicultural marketing are fully integrated in their communication plans.

"Barbara has an unwavering commitment to diversity in all aspects of our communication and outreach efforts," says Donnie Broxson, advertising manager at Southern California Edison. "She not only ensures that the company is effectively leveraging all channels to reach the ethnic markets, but also actively supports our community involvement efforts, leadership programs and employee affinity groups." According to Mr. Broxson, Barbara's commitment to ethnic and multicultural marketing and communications has been critical to the success of the company's efforts in reaching diverse consumers.

Invest in market research. Invest, but do it right. Develop your market research tools and survey instruments (i.e., questionnaires, moderator guidelines, etc.) with the ethnic or multicultural consumer clearly in mind. If a significant portion of your consumer base speaks languages other than English at work, at home or in other social settings, it makes sense to conduct that study in-language and in a culturally relevant and appropriate manner. If a majority of the company's consumer base lives and works in the neighborhoods around Houston, it really doesn't make a lot of sense to do your market research in Spokane, Wash.
Compare. Some of the best corporate marketers do a cost-benefit analysis and discover that there are advantages to being engaged in ethnic and multicultural marketing. In most cases corporate marketers have discovered that their investment in the ethnic and multicultural markets not only is the right thing to do, it is the most cost-effective opportunity to generate sales. And sales figures often speak volumes about the profitability of these important markets.

"It is imperative that I am able to effectively communicate the business case for the emerging multicultural markets," says Luisa Acosta-Franco, assistant vice president of Farmers Insurance's Emerging Markets and Diversity. "Our 2008 results are clear proof that the markets are key to our company's both incremental and organic growth."

Since budgets are always an issue, consider a test market first. As ethnic and multicultural marketing confidence grows within the corporate marketing team, add additional markets as appropriate. It isn't necessary to tackle every ethnic subsegment and multicultural consumer right off the bat to demonstrate success. Success can usually be measured in smaller increments, which is also true for sales.
Consider alternative ways to measure success. The best corporate marketers work with their external and internal partners to measure the success of their ethnic and multicultural marketing campaigns. Some corporate marketers have set up dedicated in-language toll-free hotlines to measure call volume or have placed bar codes on products and coupons to measure the success of their ethnic marketing initiatives. Others have conducted intercept surveys in languages other than English at community events, churches and temples, and ethnic markets to learn more about multicultural consumers. And some have established partnerships with ethnic and multicultural media to learn more about ethnic consumer consumption habits.
Partner. The best corporate marketers retain great counsel. Now that there are more than 100 ethnic and multicultural marketing agencies in the field, it shouldn't be difficult to find an exceptional partner to guide corporate marketers in successfully reaching their increasingly diverse customer base.

Ms. Chen agrees that there are a number of outstanding partners to help corporate marketers with their ethnic and multicultural marketing initiatives. "Finding the right partners is critical," says Ms. Chen. "In addition to having great agency partners, corporate marketers should also work closely with other departments and their associates in the field. For McDonald's, that includes our large network of restaurant owners. As mentioned earlier, they are also important partners for us."

As corporate marketers consider the options that exist in ethnic and multicultural marketing, they often discover that the most difficult step for them to take is the very first. According to Al Patel, director of Multicultural Marketing at MillerCoors, not making that initial first step is paramount to a missed market opportunity.

"Many [corporate] marketers may see it as more efficient and effective to go after the general market and assume marketing efforts will resonate equally with the various multicultural segments, says Mr. Patel. "They may be missing a key opportunity to leapfrog competition."

About DiversityBusiness.com
Launched in 1999, DiversityBusiness, with over 50,000 members, is the largest organization of diversity owned businesses throughout the United States that provide goods and services to Fortune 1000 companies, government agencies, and colleges and universities. DiversityBusiness provides research and data collection services for diversity including the "Top 50 Organizations for Multicultural Business Opportunities", "Top 500 Diversity Owned Companies in America", and others. Its research has been recognized and published by Forbes Magazine, Business Week and thousands of other print and internet publications. The site has gained national recognition and has won numerous awards for its content and design. DiversityBusiness reaches more diverse suppliers and communicates more information to them on a more frequent basis then all other organizations combined. We also communicate with mainstream businesses, government agencies and educational institutions with information related to diversity. Our magazine reaches over 300,000 readers, a monthly e-newsletter that reaches 2.4 million, and website visitors of 1.2 million a month. It is a leading provider of Supplier Diversity management tools and has the most widely distributed Diversity magazine in the United States. DiversityBusiness.com is produced by Computer Consulting Associates International Inc. (CCAii.com) of Southport, CT. Founded in 1980.


---
All rights reserved.

Print this Article

Email this Article

Submit a Story

Purchase/License

More Articles

Our Sponsors