"Top 500 Diversity Owned Businesses in the United States" Announced
Southport, CT/ Jan. 18, 2010 / -- DiversityBusiness.com, the nation's' leading multicultural business website, today announced the Div500, the 10th annual listing of the nation's top 500 diversity-owned businesses. Ranging in revenue size from $20 million to over $2 billion, the companies listed on the Div500 represent the nation's top multicultural earners and challenge the long-held notion that diversity-owned businesses are small or insignificant.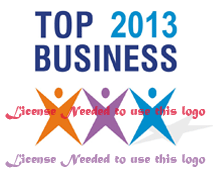 At the top of 2010's Div500 are Software House International, Inc., headquartered in Somerset, NJ, with $3.0 billion in annual revenues, NCM Capital based Durham, NC, with 2.4 billion in revenues, World Wide Technology, Inc., headquartered in St. Louis, with $2.0 billion in revenues, and Viewsonic Corp. based in Walnut ,CA, with $1.6 billion in revenues. The "Top 500" companies will be honored at a special awards ceremony at DiversityBusiness.com's 10th Annual Multicultural Business Conference, taking place April 27 – April 29, 2010 at the Gaylord National Resort and Conference Center in Washington, D.C..

"Diversity-owned businesses contribute over $1.4 trillion in sales to the U.S. economy," said Kenton Clarke, CEO of Computer Consulting Associates International, the company that built DiversityBusiness.com. "It is no longer just "the right thing" to do business with diversity suppliers. Because of recent economic and demographic trends and changes, major corporations are realizing that having a diverse supplier base positively impacts their business revenue from this sector of buyers".

"This group represents the entrepreneurial spirit that drives our economy and even more. It offers insights into a vastness of cultures and an exchange of ideas that are so valuable in helping me to understand how to reach the needs of today's consumers" commented Gloria Bohan, CEO of Omega World Travel from Fairfax, Virginia.

The Div500
The Div500 is a classification that represents the top 500 diversity-owned (women, Blacks, Hispanics, Asians, Native American and other minority groups) businesses in the U.S., in sectors such as technology, manufacturing, food service and professional services. Major corporations, government agencies and college/universities throughout the country that do business with multicultural and women-owned businesses use the list The Div500 is produced annually by DiversityBusiness.com, the nation's leading multicultural B2B Internet portal that links large organizational buyers to multicultural product and service businesses.

"The Div500 companies are the heroes of diversity-owned business in America," said Kenton Clarke. These are the people that have conquered the hurdles and made the sacrifices, building and strengthening their communities, providing jobs and helping to keep the fabric of the U.S. economy together."

A complete list of winners is available at: http://www.DiversityBusiness.com

Press Contact
Odetta Rogers | Director Communications | DiversityBusiness.com | 200 Pequot Avenue | Southport, CT. 06890 | 203-255-8966

About DiversityBusiness.com
Launched in 1999, DiversityBusiness, with over 50,000 members, is the largest organization of diversity owned businesses throughout the United States that provide goods and services to Fortune 1000 companies, government agencies, and colleges and universities. DiversityBusiness provides research and data collection services for diversity including the "Top 50 Organizations for Multicultural Business Opportunities", "Top 500 Diversity Owned Companies in America", and others. Its research has been recognized and published by Forbes Magazine, Business Week and thousands of other print and internet publications. The site has gained national recognition and has won numerous awards for its content and design. DiversityBusiness reaches more diverse suppliers and communicates more information to them on a more frequent basis then all other organizations combined. We also communicate with mainstream businesses, government agencies and educational institutions with information related to diversity. Our magazine reaches over 300,000 readers, a monthly e-newsletter that reaches 2.4 million, and website visitors of 1.2 million a month. It is a leading provider of Supplier Diversity management tools and has the most widely distributed Diversity magazine in the United States. DiversityBusiness.com is produced by Computer Consulting Associates International Inc. (CCAii.com) of Southport, CT. Founded in 1980.