Atrium Staffing Awarded Pfizer Contingent Workforce Program
New York,NY, January 27, 2010 / -- DiversityBusiness.com –Atrium Staffing, a diversity supplier, has been selected as the exclusive contingent labor payrolling and independent contractor engagement provider for Pfizer Pharmaceuticals. Atrium has engaged MBO Partners for their expertise and technology in the vetting and compliant engagement of independent contractors. The alliance will help Pfizer save costs, mitigate the risks of using independent contractors, and better access top consulting talent.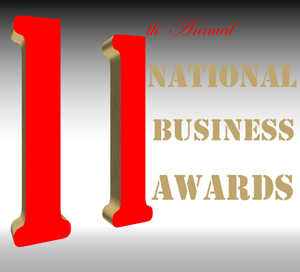 After a competitive process, Atrium Staffing has been selected as the exclusive provider for payrolling contingent labor and independent contractor engagement for Pfizer Pharmaceuticals. Atrium has been a staffing partner of Pfizer for the past 15 years and a beneficiary of Pfizer's supplier diversity program.

Atrium will serve as the employer of record for contingent talent identified by Pfizer's internal resources nationwide, and will also determine worker classification status for independent contractors applying to do business with Pfizer. Atrium has engaged MBO Partners for their expertise and technology in the vetting and compliant engagement of independent contractors. This alliance will help Pfizer realize cost savings, mitigate risk, and provide access to top-tier talent.

"In recent years, independent contractors have become a large component of the global workforce, and we are proud to be part of a cost-effective solution for our clients that also serves the independent workers well," says Rebecca Cenni, CEO and Founder of Atrium Staffing. "This program has allowed us to expand our business and bring in a value added solution with MBO Partners to save Pfizer money and reduce risk."

About Atrium Staffing
Founded in 1995, Atrium Staffing (www.atriumstaff.com) trademarked the Applicant-Centric Philosophy™; the practice of investing in contingent talent with resources, technology and worker benefits. This strategy drives client satisfaction through engaged and motivated Atrium Associates. Atrium has advanced from being the premier woman-owned staffing supplier in the Northeast to a workforce solution supplier nationwide. Atrium is a diversity Managed Service Provider for many Fortune 100 companies in the staffing, payrolling and outsourcing categories. Atrium Staffing is headquartered in New York City and has regional offices in New Jersey, Connecticut and Massachusetts. Atrium Staffing is also recently named among the Top Businesses in the Nation by DiversityBusiness.com.

About MBO Partners
MBO Partners (http://www.mbopartners.com) makes it safe and easy for independent contractors and their clients to work together. With their proprietary MyBizOffice® technology, MBO Partners is the leading provider of independent contractor engagement, payrolling, and 1099 risk mitigation to the world's largest organizations. Independent contractors, SOW consultants, and freelancers choose MBO Partners as their business operations platform, financial infrastructure, and preferred alternative to self-incorporation.

About DiversityBusiness.com
Launched in 1999, DiversityBusiness, with over 50,000 members, is the largest organization of diversity owned businesses throughout the United States that provide goods and services to Fortune 1000 companies, government agencies, and colleges and universities. DiversityBusiness provides research and data collection services for diversity including the "Top 50 Organizations for Multicultural Business Opportunities", "Top 500 Diversity Owned Companies in America", and others. Its research has been recognized and published by Forbes Magazine, Business Week and thousands of other print and internet publications. The site has gained national recognition and has won numerous awards for its content and design. DiversityBusiness reaches more diverse suppliers and communicates more information to them on a more frequent basis then all other organizations combined. We also communicate with mainstream businesses, government agencies and educational institutions with information related to diversity. Our magazine reaches over 300,000 readers, a monthly e-newsletter that reaches 2.4 million, and website visitors of 1.2 million a month. It is a leading provider of Supplier Diversity management tools and has the most widely distributed Diversity magazine in the United States. DiversityBusiness.com is produced by Computer Consulting Associates International Inc. (CCAii.com) of Southport, CT. Founded in 1980.