Hispanics Voice their Admiration for the U.S. Navy in New Hispanic Branding Campaign from Accentmarketing
Miami,Fl / Feb. 22, 2010 / -- DiversityBusiness.com /– This week, Accentmarketing launched the Navy's Hispanic branding campaign with "Mi Navy," a 30-second original TV spot airing in top Hispanic broadcast and cable networks. The campaign, which is an extension of the general market campaign "A Global Force for Good," launches the Navy's new Spanish tagline "Al Servicio del Bien," (Serving the Greater Good) created by Accentmarketing.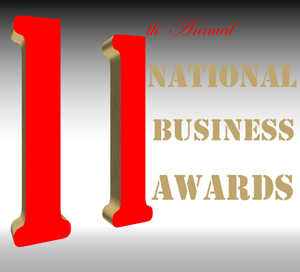 "We are thrilled to share our latest work for the U.S. Navy which showcases the Navy's full spectrum of services," said Juan Carlos Piedrahita, SVP, Group Creative Director, Accentmarketing. "The purpose of the spot is to elevate the image of the Navy by demonstrating some of the amazing things these admirable men and women do for our country everyday; and illustrating how their courage and commitment makes us proud and allows us to live with peace of mind."

"Mi Navy" depicts Latinos voicing their admiration and pride for the men and women of the U.S. Navy whose courageous efforts allow so many others to live their lives in peace. The spot showcases real pilots, sailors and Seabees (construction battalion), who are all active duty members of the U.S. Navy fleet, demonstrating Navy's full range of services, which encompass military operations at home and at sea, including integral contribution to humanitarian efforts around the world. Footage was mostly shot on North Island Naval base in Coronado, California near San Diego.

"The U.S. Navy prides itself on the work we do to protect our country both abroad and in our local communities. It is important to share our message of service with diverse communities across the U.S.," said Rear Admiral Craig S. Faller, Commander, Navy Recruiting Command.

The campaign contains recruitment extensions, includes radio, print and digital work along with social media efforts that tie-in to a new Navy website, all of which is scheduled to launch later this year. Visual elements from the campaign will also be integrated into the U.S. Navy Hispanic College Tour, a 12-market grass root recruitment effort that visits nearly 50 schools and Universities around the country, spearheaded by Accentmarketing since 2005.

"Mi Navy" was directed and photographed by famed director Eagle Eagilsson, whose previous works include hit shows Heroes and CSI Miami. LETCA Films produced the spot and Push Music + Post's Greg Wiktorsky provided music. The Accentmarketing team that contributed to the spot were Juan Carlos Piedrahita, SVP Group Creative Director; Andres Henao, Art Director; Producer Rudy Leschhorn; Elsa Arend, Group Account Director and Jesse Montano, Account Supervisor.

Accentmarketing has been responsible for developing Hispanic communications programs for the U.S. Navy in a partnership headed by Campbell-Ewald since 2000. Over the past nine years, Accentmarketing has exceeded the U.S. Navy's Hispanic recruitment objectives by reaching their target through highly efficient touch points, expanding traditional media strategies with digital and experiential extensions.

About Accentmarketing (www.accentmarketing.com)
Established in 1994, Accentmarketing is a full-service Hispanic marketing communications agency with offices in Miami, Los Angeles and Detroit. A certified minority owned business and member of The Interpublic Group of Companies, Accentmarketing employs a multinational and multicultural staff. The agency's client partners include the American Heart Association, Dunkin Donuts, Farmers Insurance, GobiernoUSA.gov, Chevrolet, the California Association of Realtors, Kaiser Permanente, Brown-Forman and the U.S. Navy.

About DiversityBusiness.com
Launched in 1999, DiversityBusiness, with over 50,000 members, is the largest organization of diversity owned businesses throughout the United States that provide goods and services to Fortune 1000 companies, government agencies, and colleges and universities. DiversityBusiness provides research and data collection services for diversity including the "Top 50 Organizations for Multicultural Business Opportunities", "Top 500 Diversity Owned Companies in America", and others. Its research has been recognized and published by Forbes Magazine, Business Week and thousands of other print and internet publications. The site has gained national recognition and has won numerous awards for its content and design. DiversityBusiness reaches more diverse suppliers and communicates more information to them on a more frequent basis then all other organizations combined. We also communicate with mainstream businesses, government agencies and educational institutions with information related to diversity. Our magazine reaches over 300,000 readers, a monthly e-newsletter that reaches 2.4 million, and website visitors of 1.2 million a month. It is a leading provider of Supplier Diversity management tools and has the most widely distributed Diversity magazine in the United States. DiversityBusiness.com is produced by Computer Consulting Associates International Inc. (CCAii.com) of Southport, CT. Founded in 1980.