VisionIT, Leading MSP Diversity Supplier, Joins ProcureStaff Technologies Channel Partner Program
New York,NY / Feb. 24, 2010 / -- DiversityBusiness.com /– ProcureStaff Technologies announced today that one of the leading and largest U.S. diversity-owned firms, VisionIT, has become a member of its Channel Partner Program.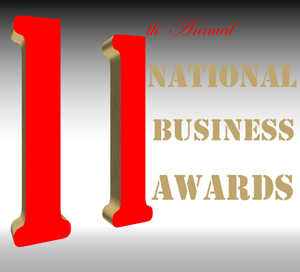 Like other members of the program, the award-winning MBE (Minority-Owned Business Entity) firm is authorized and formally trained to manage contingent labor and professional services on ProcureStaff Technologies' Vendor Management System (VMS) platform, Consol. Ideal for small to Fortune 1000 companies, this pairing of award-winning software and operations teams helps to minimize the effort required to engage a labor management solution.

"As a trusted supplier of quality labor to many Fortune 1000 organizations, VisionIT is a welcome addition to our channel partner program," said Allen Rittscher, ProcureStaff Technologies President. "Many companies will be pleased to see VisionIT among our qualified partners."

"VisionIT did a thorough review of the market and are confident that ProcureStaff Technologies' Consol is one of the best tools available for managing contingent labor world-wide," said VisionIT CEO, David Segura. "We have a unique opportunity in the industry to bring a 100% diverse solution to major corporations and government agencies leveraging the best in people, processes and technology through this partnership."

About ProcureStaff Technologies
ProcureStaff Technologies, a subsidiary of Volt Information Sciences, Inc. (NYSE: VOL), provides specialized software applications to streamline and manage procurement of temporary staffing, project work, consultants, and other human capital services. ProcureStaff Technologies' solution improves efficiencies throughout the entire procurement lifecycle, including vendor management, sourcing, spend management, invoicing, reconciliation and payment for enterprise clients. ProcureStaff Technologies offers an industry leading supply chain management software (VMS) that can serve as the technical basis for the human capital management programs at Global 1000 organizations. Working in conjunction with any managed service program services a client may engage, the ProcureStaff Technologies VMS solution is essential to liberating Human Resources and procurement professionals from the intensive tasks surrounding contingent workforce management, so they can focus on core business processes. For additional information, please visit the ProcureStaff Technologies web site at www.procurestaff.com.

About VisionIT
VisionIT, Inc. is a global leader in the areas of information technology consulting, managed services, staffing, and vendor management. Now in its 13th year, VisionIT combines focus, agility, streamlined operations, and the most talented professionals to deliver unmatched services to many Fortune 500 corporations and large government agencies. With 14 U.S. offices, personnel in 35 U.S. states, and global operations in Mexico, India and the Middle East, VisionIT operates FAST. To learn more about this growing technology leader visit www.visionitinc.com.

|ProcureStaff Technologies| Carolyn Nolan | Vice President of Sales| 203-438-0498 | cnolan@procurestaff.com |

About DiversityBusiness.com
Launched in 1999, DiversityBusiness, with over 50,000 members, is the largest organization of diversity owned businesses throughout the United States that provide goods and services to Fortune 1000 companies, government agencies, and colleges and universities. DiversityBusiness provides research and data collection services for diversity including the "Top 50 Organizations for Multicultural Business Opportunities", "Top 500 Diversity Owned Companies in America", and others. Its research has been recognized and published by Forbes Magazine, Business Week and thousands of other print and internet publications. The site has gained national recognition and has won numerous awards for its content and design. DiversityBusiness reaches more diverse suppliers and communicates more information to them on a more frequent basis then all other organizations combined. We also communicate with mainstream businesses, government agencies and educational institutions with information related to diversity. Our magazine reaches over 300,000 readers, a monthly e-newsletter that reaches 2.4 million, and website visitors of 1.2 million a month. It is a leading provider of Supplier Diversity management tools and has the most widely distributed Diversity magazine in the United States. DiversityBusiness.com is produced by Computer Consulting Associates International Inc. (CCAii.com) of Southport, CT. Founded in 1980.