Boeing recognizes TIG for achieving superior performance as a Boeing supplier in 2009
San Diego, CA /March 01, 2010 / -- DiversityBusiness.com /– Technology Integration Group (www.TIG.com), the premier national IT solutions company, announced today that it has received a 2009 Boeing Performance Excellence Award. The Boeing Company issues the award annually to recognize suppliers who have achieved superior performance. TIG maintained a Gold composite performance rating for each month of the 12-month performance period, from October 1, 2008 to September 30, 2009.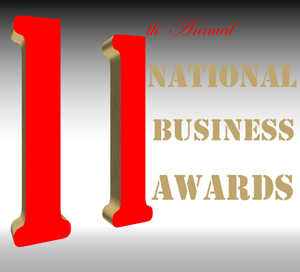 This year, Boeing recognized 486 suppliers who achieved either a Gold or Silver level Boeing Performance Excellence Award. TIG is one of only 128 suppliers to receive the Gold level of recognition.

"We are honored to receive this Gold level award for Performance Excellence," said Bruce Geier, President and CEO of Technology Integration Group. "TIG seeks to deliver the highest level of quality in the products and services we deliver to our customers, and this award is a testament to the hard work and dedication of our team members."

A minority owned business and NMSDC Corporate Plus© supplier for organizations nationwide, TIG supplies enterprise servers and data storage, virtualization solutions, mobile PCs, and warranty repair to the Boeing Company.

About TIG
A premier IT systems integrator, TIG has over 28 years of experience providing customers with best-in-class technology solutions. TIG is a financially stable computing technology provider and has remained profitable every year since the company's founding in 1981. An award-winning Certified Minority Enterprise, certified Small Business, and a Corporate Plus® member of the National Minority Supplier Development Council (NMSDC), TIG is a leading diversity supplier to organizations nationwide. In addition to the company's headquarters in San Diego, TIG has offices located in Albuquerque, Atlanta, Boise, Boulder, Denver, Detroit, Honolulu, Indianapolis, Irvine, Las Vegas, Los Alamitos, Philadelphia, Torrance, Richmond, Sacramento, San Antonio, San Francisco Bay area, Seattle, Tampa, Heidelberg, Germany, and Shanghai, China. For more information visit www.TIG.com.

For more information on the Boeing Performance Excellence Award, visit http://www.boeing.com/companyoffices/doingbiz/supplier_portal/bpea.html.

|Technology Integration Group | Tasha Hicks| Director of Marketing|7810 Trade Street San Diego, CA 92121 |800-858-0549 x2700 |fax: 858-566-8794|tasha.hicks@tig.com| www.tig.com|

About DiversityBusiness.com
Launched in 1999, DiversityBusiness, with over 50,000 members, is the largest organization of diversity owned businesses throughout the United States that provide goods and services to Fortune 1000 companies, government agencies, and colleges and universities. DiversityBusiness provides research and data collection services for diversity including the "Top 50 Organizations for Multicultural Business Opportunities", "Top 500 Diversity Owned Companies in America", and others. Its research has been recognized and published by Forbes Magazine, Business Week and thousands of other print and internet publications. The site has gained national recognition and has won numerous awards for its content and design. DiversityBusiness reaches more diverse suppliers and communicates more information to them on a more frequent basis then all other organizations combined. We also communicate with mainstream businesses, government agencies and educational institutions with information related to diversity. Our magazine reaches over 300,000 readers, a monthly e-newsletter that reaches 2.4 million, and website visitors of 1.2 million a month. It is a leading provider of Supplier Diversity management tools and has the most widely distributed Diversity magazine in the United States. DiversityBusiness.com is produced by Computer Consulting Associates International Inc. (CCAii.com) of Southport, CT. Founded in 1980.