National Association for Female Executives (NAFE) Honors Office Depot as One of the Top 50 Companies Dedicated to the Advancement of Women Professionals
BOCA RATON, FL /March 02, 2010 / -- DiversityBusiness.com /– Office Depot /quotes/comstock/13*!odp/quotes/nls/odp (ODP 7.41, -0.17, -2.24%) , a leading global provider of office products and services, has been named to the NAFE Top 50 Companies and 10 Nonprofits for Executive Women by the National Association for Female Executives (NAFE). The list recognizes organizations whose policies and practices encourage women's advancement and whose numbers at the highest levels of leadership demonstrate that commitment. This is Office Depot's sixth consecutive year being recognized by NAFE.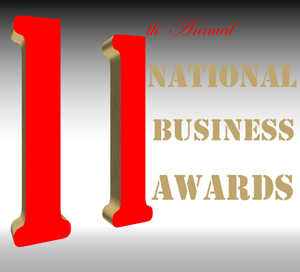 "Office Depot's business strategy includes helping women start, run and grow their businesses, because the company 'gets' that women make the decisions in their product category," said Dr. Betty Spence, NAFE president. "As these women's businesses succeed, the Company's bottom line grows. More companies need to understand what Office Depot understands: that having women in the executive ranks means you have the perspective of those making over 80 percent of buying decisions in America: women."

NAFE's list serves as an annual benchmark for Corporate America. The number of women responsible for running operations (profit-and-loss, or P&L positions) at the NAFE Top Companies has reached 26 percent, significantly more than the 11 percent at Fortune 500 companies as counted by Catalyst. When it comes to board membership, women at the NAFE Top Companies occupy 23 percent of seats, compared to the Fortune 500's 15 percent.

"Office Depot is very proud to once again be included on NAFE's prestigious list of the Top 50 Companies for Executive Women," said Monica Luechtefeld, Executive Vice President of E-Commerce and Direct Marketing for Office Depot. "Office Depot has a long history of supporting women-owned businesses as well as providing world-class training, leadership and recognition programs for our associates around the globe. We are honored to be recognized for our ongoing efforts."

Office Depot was recognized by NAFE for the Company's commitment to its own associates, as well as consistently listening to its customers -- the majority of which are female -- and providing them with the tools and solutions to help them succeed in business. Some of Office Depot's key initiatives and achievements in the development of female professionals include the following:

-- Office Depot has been named by the Women's Business Enterprise National Council (WBENC) as one of America's Top Corporations for Women's Business Enterprises for eight consecutive years. This premier national award honors corporations for world class supplier diversity programs.

-- Office Depot was one of 16 companies recognized by Women Executive Leadership (WEL) in 2009, a Florida based organization that advocates, educates, and connects accomplished women, for its diversity on the Board of Directors.

-- Office Depot established a Women's Advisory Board, consisting of influential business leaders from around the country, which provides insight into services for women business owners and helping the Company meet the needs of its small business customers.

-- Office Depot partners with leading women's business associations and offers its customers valuable resources, including the Worklife Rewards loyalty program and an Online Business Resource Center.

-- Three of Office Depot's Executive Officers are female, including: Elisa D. Garcia C., Executive Vice President, General Counsel and Corporate Secretary; Daisy Vanderlinde, Executive Vice President, Human Resources; and Monica Luechtefeld, Executive Vice President, E-Commerce and Direct Marketing.

-- Four members of the Office Depot Board of Directors are female.

-- Office Depot hosts a weekly webinar series dubbed Web Cafe, which is tailored to small businesses and female professionals. Each week thousands of small business entrepreneurs join Office Depot for free and informative sessions to help them run and grow their businesses. Information on Office Depot's Web Cafe is available at www.officedepot.com/webcafe.

-- Office Depot hosted a Success Strategies for Businesswomen Conference for seven consecutive years, which provided female professionals and business owners with the tools, information and contacts to grow their business.

NAFE will honor the Top Companies at a luncheon at Cipriani 42nd Street in New York City on March 25. That morning, senior women executives from the NAFE Top Companies will meet at the NAFE Roundtable to discuss critical business issues and corporate "best practices" for developing future women business leaders.

Methodology

In addition to assessing corporate programs and policies dedicated to advancing women, NAFE measured results, examining the number of women in each company overall, in senior management, and on its board of directors. They drew particular attention to the number of women with profit-and-loss responsibility. To be named to the NAFE Top Companies for Executive Women, companies with a minimum of two women on the board completed a comprehensive application that focused on the number of women in senior ranks (compared to men and to the company population), including questions about the programs and policies which support women's advancement.

About NAFE
The National Association for Female Executives (NAFE), founded in 1972, serves 20,000 members nationwide with networking, tools and solutions to strengthen and grow their careers and businesses. NAFE magazine publishes the annual Top Companies issue and the annual Women of Excellence issue. NAFE.com provides up-to-date information, community for women in business and access to member benefits. NAFE is a division of Working Mother Media and Bonnier Corporation.

About Office Depot
Every day, Office Depot is Taking Care of Business for millions of customers around the globe. For the local corner store as well as Fortune 500 companies, Office Depot provides products and services to its customers through 1,584 worldwide retail stores, a dedicated sales force, top-rated catalogs and a $4.1 billion e-commerce operation. Office Depot has annual sales of approximately $12.1 billion, and employs about 41,000 associates around the world. The Company provides more office products and services to more customers in more countries than any other company, and currently sells to customers directly or through affiliates in 51 countries.

Office Depot's common stock is listed on the New York Stock Exchange under the symbol ODP and is included in the S&P 500 Index. Additional press information can be found at: http://mediarelations.officedepot.com.

|SOURCE |Office Depot|

About DiversityBusiness.com
Launched in 1999, DiversityBusiness, with over 50,000 members, is the largest organization of diversity owned businesses throughout the United States that provide goods and services to Fortune 1000 companies, government agencies, and colleges and universities. DiversityBusiness provides research and data collection services for diversity including the "Top 50 Organizations for Multicultural Business Opportunities", "Top 500 Diversity Owned Companies in America", and others. Its research has been recognized and published by Forbes Magazine, Business Week and thousands of other print and internet publications. The site has gained national recognition and has won numerous awards for its content and design. DiversityBusiness reaches more diverse suppliers and communicates more information to them on a more frequent basis then all other organizations combined. We also communicate with mainstream businesses, government agencies and educational institutions with information related to diversity. Our magazine reaches over 300,000 readers, a monthly e-newsletter that reaches 2.4 million, and website visitors of 1.2 million a month. It is a leading provider of Supplier Diversity management tools and has the most widely distributed Diversity magazine in the United States. DiversityBusiness.com is produced by Computer Consulting Associates International Inc. (CCAii.com) of Southport, CT. Founded in 1980.