AT&T AWARDED LADIES' HOME JOURNAL "DO GOOD" STAMP FOR Its innovative philanthropy and Strengthening Communities
Dallas, TX /March 04, 2010 / -- DiversityBusiness.com /– In recognition of corporations that give back to the community and make a difference with strong employee volunteerism and innovative and results-oriented corporate and philanthropic initiatives, AT&T Inc. (NYSE:T) has received the Ladies' Home Journal "Do Good" stamp.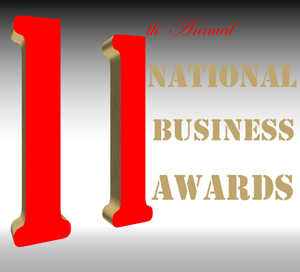 "We are very happy to bring recognition to AT&T with our 'Do Good' stamp," explained LHJ Editor-in-Chief Sally Lee. "In addition to the company's overall commitment to 'do good' in multiple areas, AT&T captured our attention with its determination and comprehensive initiatives to address the disturbing high school dropout rate and help young people succeed."

In the magazine's April 2010 edition, Ladies' Home Journal highlights the AT&T/JA Worldwide Job Shadow Initiative. Concerned that a third of America's high school students drop out before graduating, AT&T decided to take action by creating AT&T Aspire, a $100 million philanthropic commitment to improve high school success. As part of AT&T Aspire, the company teamed up with Junior Achievement to launch the AT&T/JA Worldwide Job Shadow Initiative, a $5.5 million project reaching 100,000 students in five years. Since 2008, more than 23,000 students have shadowed AT&T employees to see how the lessons learned in the classroom can translate to success in the business world.

"As a major employer, AT&T is committed to doing its part to ensure an educated and prepared future workforce and is devoting its philanthropic dollars to help make this a reality," said Charlene Lake, AT&T chief sustainability officer. "Business success is tied closely to the health of its communities, and we're committed to making meaningful, positive changes in our community. We applaud Ladies' Home Journal for its dedication to make 'doing good' a top priority."

AT&T was also recognized for its extensive employee volunteer efforts. In July 2009, the company launched AT&T Cares to lay a new foundation for growth in AT&T employee volunteerism. AT&T Cares is a comprehensive, companywide volunteer initiative designed to encourage employees to get engaged in community service that is meaningful to them and their communities, to create change and to stay engaged. Last year, AT&T employees and retirees, donated more than 8.5 million hours of time, worth more than $170 million*, to community outreach activities— much of it led by the AT&T Pioneers, with more than 300,000 dedicated volunteers.

In addition to its extensive recycling programs and plans for a cleaner fleet, AT&T is committed to being a "do good" company for the environment through responsible product stewardship. AT&T aims to consume less and help customers dispose of their products in sustainable ways. In 2009, AT&T collected more than 4.2 million cell phones for reuse and recycling. The company also collected close to 1.8 million pounds of batteries and accessories, an increase of almost 40 percent from the previous year.

AT&T's commitment to diversity extends to its customers, workforce and suppliers. The company currently offers U.S. consumers and visitors access to vital AT&T services in more than 160 languages, in the majority of its service regions. Currently, people of color make up 30 percent of AT&T's managers, while nationally people of color make up 22 percent of managers, professionals and related occupations, according to the U.S. census. In addition, AT&T spends its dollars with diverse suppliers and in 2009 the company spent $6.8 billion, representing 14 percent of its procurement base.

Ladies' Home Journal introduced its "Do Good" stamp in April of 2009 to celebrate corporations and brands that are committed to giving back to the community. To receive the stamp, a company's charitable works must be innovative, results-oriented, and involve its consumers and employees. Recipients of the "Do Good" stamp are chosen by an independent advisory panel.

AT&T and the AT&T Foundation combine more than $2 billion of historic charitable commitment to the communities they serve. In 2009 alone, nearly $152 million was contributed through AT&T corporate-, employee- and AT&T Foundation-giving programs.

About DiversityBusiness.com
Launched in 1999, DiversityBusiness, with over 50,000 members, is the largest organization of diversity owned businesses throughout the United States that provide goods and services to Fortune 1000 companies, government agencies, and colleges and universities. DiversityBusiness provides research and data collection services for diversity including the "Top 50 Organizations for Multicultural Business Opportunities", "Top 500 Diversity Owned Companies in America", and others. Its research has been recognized and published by Forbes Magazine, Business Week and thousands of other print and internet publications. The site has gained national recognition and has won numerous awards for its content and design. DiversityBusiness reaches more diverse suppliers and communicates more information to them on a more frequent basis then all other organizations combined. We also communicate with mainstream businesses, government agencies and educational institutions with information related to diversity. Our magazine reaches over 300,000 readers, a monthly e-newsletter that reaches 2.4 million, and website visitors of 1.2 million a month. It is a leading provider of Supplier Diversity management tools and has the most widely distributed Diversity magazine in the United States. DiversityBusiness.com is produced by Computer Consulting Associates International Inc. (CCAii.com) of Southport, CT. Founded in 1980.