Candi Castleberry-Singleton, Chief Diversity Officer at UPMC to present at DiversityBusiness.com "10th Annual National Multicultural Business Conference and Awards ceremony"
Southport, CT/ March 09, 2010 / -- Candi Castleberry-Singleton is the chief inclusion and chief diversity officer at the University of Pittsburgh Schools of the Health Sciences, an $8 billion, 20-hospital global health system and heath plan.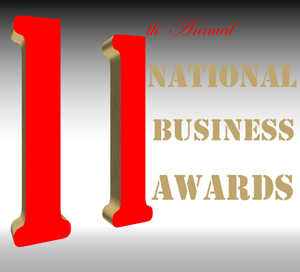 She is responsible for developing UPMC's inclusion strategy, including its Cultural Competency in Patient Care Initiative and the Dignity and Respect Campaign (which has been adopted by the City of Pittsburgh and Pittsburgh Foundation), as well as overseeing progress toward system-wide goals involving 50,000 employees. In 2008, she launched the Center for Inclusion in Health Care.

This conference will address a range of critically important themes in the area of multiculturalism in business. Main speakers will include some of the world's leading thinkers in the field, as well as numerous papers and workshop presentations by researchers and practitioners.

This is a conference for any person with an interest in, and concern for building our economy, educational system and society through inclusion. All are encouraged to register and attend this significant and timely conference. A full range of accommodation options are available at the Gaylord National Resort.

Conference attendees have benefited from the numerous networking and educational sessions. The conference also has a special focus on building business relationships for multicultural owned businesses and major corporations. Attendee's have reported millions of dollars in contract awards from attendance at the conference.

Over 1,000 Attendee's expected from Major corporations, Educational Institutions, Government Agencies and Business Owners.

For more details about the conference please visit: www.diversitybusiness.com

About DiversityBusiness.com
Launched in 1999, DiversityBusiness, with over 50,000 members, is the largest organization of diversity owned businesses throughout the United States that provide goods and services to Fortune 1000 companies, government agencies, and colleges and universities. DiversityBusiness provides research and data collection services for diversity including the "Top 50 Organizations for Multicultural Business Opportunities", "Top 500 Diversity Owned Companies in America", and others. Its research has been recognized and published by Forbes Magazine, Business Week and thousands of other print and internet publications. The site has gained national recognition and has won numerous awards for its content and design. DiversityBusiness reaches more diverse suppliers and communicates more information to them on a more frequent basis then all other organizations combined. We also communicate with mainstream businesses, government agencies and educational institutions with information related to diversity. Our magazine reaches over 300,000 readers, a monthly e-newsletter that reaches 2.4 million, and website visitors of 1.2 million a month. It is a leading provider of Supplier Diversity management tools and has the most widely distributed Diversity magazine in the United States. DiversityBusiness.com is produced by Computer Consulting Associates International Inc. (CCAii.com) of Southport, CT. Founded in 1980.