Bridgeport Award School Construction to Diversity Business Owner
Bridgeport, CT/ March 11, 2010 / -- The first piece of steel was placed on Monday for the Discovery Interdistrict Magnet School located at 4510 Park Ave., next to the Discovery Museum. The new K-8 magnet school will emphasize a science and technology curriculum for around 500 students from Bridgeport and adjoining school districts. The 68,333 square-foot facility, designed by Svigals & Partners of New Haven, is expected to garner a Leadership in Energy Efficiency Design (LEED) Rating, the greenest school building in the district to date.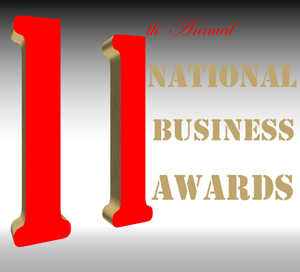 "The Discovery School is going to create new opportunities in the sciences and technology for Bridgeport students," said Mayor Bill Finch. "It is also setting the standard for green building design, and for regional cooperation among our school districts."

The Discovery Magnet School construction is being managed by the minority-owned McCloud Group of New Jersey – the first time a minority-owned firm has managed construction for the City of Bridgeport. Steel construction of the school began on Monday after four months of excavation, foundation building, and underground mechanical work. Construction crews expect to have one complete wing of two stories of steel installed by the end of the week.

"This is a momentous occasion," said Deborah Caviness, Senior Administrator of the Bridgeport Small & Minority Business Resource Office. "It is the first time a minority-owned business has been awarded a major construction management contract with the City of Bridgeport. We're very excited to be working with the McCloud Group on this important project."

"We have been impressed with the caliber and commitment of everyone involved with this project," added Robert McCloud, President of the McCloud Group. "From the initial support we received from Mayor Finch and Deborah Caviness, to the enthusiasm of the architects and engineers, everyone has committed to meeting our goals and getting this project finished in a timely manner."

About DiversityBusiness.com
Launched in 1999, DiversityBusiness, with over 50,000 members, is the largest organization of diversity owned businesses throughout the United States that provide goods and services to Fortune 1000 companies, government agencies, and colleges and universities. DiversityBusiness provides research and data collection services for diversity including the "Top 50 Organizations for Multicultural Business Opportunities", "Top 500 Diversity Owned Companies in America", and others. Its research has been recognized and published by Forbes Magazine, Business Week and thousands of other print and internet publications. The site has gained national recognition and has won numerous awards for its content and design. DiversityBusiness reaches more diverse suppliers and communicates more information to them on a more frequent basis then all other organizations combined. We also communicate with mainstream businesses, government agencies and educational institutions with information related to diversity. Our magazine reaches over 300,000 readers, a monthly e-newsletter that reaches 2.4 million, and website visitors of 1.2 million a month. It is a leading provider of Supplier Diversity management tools and has the most widely distributed Diversity magazine in the United States. DiversityBusiness.com is produced by Computer Consulting Associates International Inc. (CCAii.com) of Southport, CT. Founded in 1980.