AT&T's Ray Wilkins Named to Savoy Magazine's Top 100 Most Influential Blacks in Corporate America
Dallas,Texas, March 22, 2010 / -- AT&T today announced that Ray Wilkins, AT&T chief executive officer of Diversified Businesses, has been named to Savoy Professional magazine's 2010 list of "Most Influential Blacks in Corporate America." The Top 100 listing showcases a cross section of national and international business leaders and executives representing a diverse range of industries who demonstrate leadership and influence within their company and community.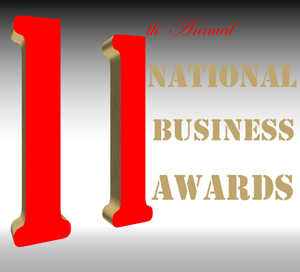 The 100 "Most Influential Blacks in Corporate America" honorees are extraordinary professionals and entrepreneurs that lead by example and serve as role models to inspire future leaders and empower others within corporate America. Wilkins was selected to this list because of his longstanding contributions to the telecommunications industry and his commitment to the community where he lives and works.

"I'm deeply honored to share this recognition with such distinguished group of individuals and professionals," said Ray Wilkins, AT&T CEO of Diversified Businesses. "Our industry and corporate America as a whole greatly benefits from a truly diverse employee base that's capable of leveraging its differences of opinion, backgrounds, and perspectives towards the creation of innovative technologies and relevant products and services."

As CEO of Diversified Businesses for AT&T, Wilkins is responsible for overseeing the AT&T's international investments, Sterling Commerce subsidiary and AT&T Advertising Solutions and Customer Information Services units.

Wilkins has received numerous honors and recognitions for his contributions both inside and outside of AT&T. In 2009, he was recognized as one of the "100 Most Powerful Executives in Corporate America" by Black Enterprise magazine. He is also a member of the boards of Telefonos de Mexico, America Movil, the Advisory Council of the McCombs School of Business at the University of Texas at Austin and the AT&T Foundation.

*AT&T products and services are provided or offered by subsidiaries and affiliates of AT&T Inc. under the AT&T brand and not by AT&T Inc.

About AT&T
AT&T Inc. (NYSE:T) is a premier communications holding company. Its subsidiaries and affiliates – AT&T operating companies – are the providers of AT&T services in the United States and around the world. With a powerful array of network resources that includes the nation's fastest 3G network, AT&T is a leading provider of wireless, Wi-Fi, high speed Internet and voice services. AT&T offers the best wireless coverage worldwide, offering the most wireless phones that work in the most countries. It also offers advanced TV services under the AT&T U-verse(SM) and AT&T | DIRECTV(SM) brands. The company's suite of IP-based business communications services is one of the most advanced in the world. In domestic markets, AT&T's Yellow Pages and YELLOWPAGES.COM organizations are known for their leadership in directory publishing and advertising sales. In 2009, AT&T again ranked No. 1 in the telecommunications industry on FORTUNE® magazine's list of the World's Most Admired Companies. Additional information about AT&T Inc. and the products and services provided by AT&T subsidiaries and affiliates is available at http://www.att.com.

2010 AT&T Intellectual Property. All rights reserved. AT&T, the AT&T logo and all other marks contained herein are trademarks of AT&T Intellectual Property and/or AT&T affiliated companies.

About DiversityBusiness.com
Launched in 1999, DiversityBusiness, with over 50,000 members, is the largest organization of diversity owned businesses throughout the United States that provide goods and services to Fortune 1000 companies, government agencies, and colleges and universities. DiversityBusiness provides research and data collection services for diversity including the "Top 50 Organizations for Multicultural Business Opportunities", "Top 500 Diversity Owned Companies in America", and others. Its research has been recognized and published by Forbes Magazine, Business Week and thousands of other print and internet publications. The site has gained national recognition and has won numerous awards for its content and design. DiversityBusiness reaches more diverse suppliers and communicates more information to them on a more frequent basis then all other organizations combined. We also communicate with mainstream businesses, government agencies and educational institutions with information related to diversity. Our magazine reaches over 300,000 readers, a monthly e-newsletter that reaches 2.4 million, and website visitors of 1.2 million a month. It is a leading provider of Supplier Diversity management tools and has the most widely distributed Diversity magazine in the United States. DiversityBusiness.com is produced by Computer Consulting Associates International Inc. (CCAii.com) of Southport, CT. Founded in 1980.