Debbie Storey Appointed as Chief Diversity Officer and SVP Talent
Dallas, TX / June 09, 2011 / -Debbie Storey Appointed as Chief Diversity Officer and SVP Talent

AT&T announced today the appointment of Debbie Storey as senior vice president-talent development and chief diversity officer. In her new role, Storey will be responsible for leading the company's award-winning efforts to foster an inclusive workforce and develop its diverse talent to meet the business needs of the 21st century.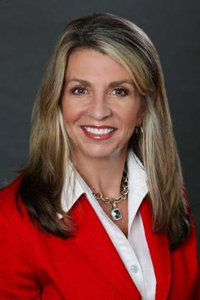 "At AT&T, diversity at every level of our company is a key to our success. It helps spark innovation, elevate customer care and strengthen connections to the communities we serve," said Bill Blase, AT&T senior executive vice president, human resources. "We look forward to Debbie's leadership to ensure that AT&T continues to be one of the most respected companies in America for its inclusive workforce and business practices."

"I am honored to be named to this important post," said Storey. "I am proud of AT&T's commitment to diversity and to talent development, and I look forward to building on our longstanding reputation as a leader in these critical areas."

Storey brings extensive leadership and telecommunications experience to the position. In her most recent assignment as senior vice president-centers support, she was responsible for sales and operations support for all AT&T consumer call centers as well as self-service and online operations. Previously, she was AT&T vice president for consumer sales.

Storey played a key role during the merger of AT&T with BellSouth in 2006. As vice president of merger integration for BellSouth, she developed plans for the merged organizational and operational structure as well as the execution strategy. Earlier, as BellSouth vice president of broadband transformation, she led the evolution of BellSouth's internet operation from voice to broadband services.

While at BellSouth she served as president of the BellSouth Women's Networking Alliance, one of the company's employee resource groups (ERG). With the merger of AT&T and BellSouth, that organization became Women at AT&T, with Storey continuing to serve as an executive advisor. Women at AT&T is one of the company's 10 ERGs, which provide mentoring, networking and development opportunities for about 12,000 members combined. ERG membership at AT&T is open to all employees.

Storey started her career with AT&T in 1982 in Atlanta as customer service clerk for BellSouth telephone directory publisher Stevens Graphics.

Storey earned a B.A. in Psychology and Criminal Justice from the University of Georgia and an executive MBA from the Terry School of Business at the University of Georgia.

*AT&T products and services are provided or offered by subsidiaries and affiliates of AT&T Inc. under the AT&T brand and not by AT&T Inc.

About AT&T
AT&T Inc. (NYSE:T) is a premier communications holding company. Its subsidiaries and affiliates – AT&T operating companies – are the providers of AT&T services in the United States and around the world. With a powerful array of network resources that includes the nation's fastest mobile broadband network, AT&T is a leading provider of wireless, Wi-Fi, high speed Internet and voice services. A leader in mobile broadband, AT&T also offers the best wireless coverage worldwide, offering the most wireless phones that work in the most countries. It also offers advanced TV services under the AT&T U-verse® and AT&T | DIRECTV brands. The company's suite of IP-based business communications services is one of the most advanced in the world. In domestic markets, AT&T Advertising Solutions and AT&T Interactive are known for their leadership in local search and advertising.

Additional information about AT&T Inc. and the products and services provided by AT&T subsidiaries and affiliates is available at http://www.att.com. This AT&T news release and other announcements are available at http://www.att.com/newsroom and as part of an RSS feed at www.att.com/rss. Or follow our news on Twitter at @ATT. Find us on Facebook at www.Facebook.com/ATT to discover more about our consumer and wireless services or at www.Facebook.com/ATTSmallBiz to discover more about our small business services.

About DiversityBusiness.com
Launched in 1999, DiversityBusiness is the largest organization of privately owned businesses throughout the United States that provide goods and services to Fortune 1000 companies, government agencies, and colleges and universities. DiversityBusiness provides research and data collection services for diversity including the "Top 50 Organizations for Multicultural Business Opportunities", "Top 500 Diversity Owned Companies in America", and others. Its research has been recognized and published by Forbes Magazine, Business Week and thousands of other print and internet publications. The site has gained national recognition and has won numerous awards for its content and design. DiversityBusiness reaches more diverse suppliers and communicates more information to them on a more frequent basis then all other organizations combined. We also communicate with mainstream businesses, government agencies and educational institutions with information related to diversity. Our magazine reaches over 300,000 readers, a monthly e-newsletter that reaches 2.4 million, and website visitors of 1.2 million a month. It is a leading provider of Supplier Diversity management tools and has the most widely distributed Diversity magazine in the United States. DiversityBusiness.com is produced by Computer Consulting Associates International Inc. (CCAii.com) of Southport, CT. Founded in 1980.