All rights reserved.

Print this Article

Email this Article

Submit a Story

Purchase/License

More Articles
---
Meet the South Asian: by Neeta Bhasin
SOUTHPORT, CT –/ -- DiversityBusiness.com /- South Asians - we see them everywhere but not really anywhere. There proof lies in the increasing number of doctors, engineers, accountants, restaurant owners, street vendors, taxi drivers and more precisely in the latest stats. However they have very little presence in the presentations of the corporate marketing conference rooms - as potential markets to tap into. The reason for this is the limited knowledge of this vibrant group among the American corporate world. It will be my endeavor here to bring to you some basic facts about this community and I assure you that (as is usually the case) even the tip of this iceberg is going to enthrall you.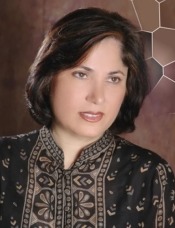 There are more than 14 million Asian Americans in the US and this number continues to grow in leaps and bounds. So who is the South Asian? For me to answer this question, I will first have to tell you who he/she is not. South Asia is an intrinsic part of Asia but there is a world of difference between the two. Asia, as Americans know it, consists of China, Japan, Korea and Philippines. A South Asian does not belong to any one of those countries. Asia can in fact be divided into 3 Asian ethnic groups - East Asia (or the "American Asia") consisting of China, Korea, Japan, Taiwan and Hong Kong; Southeast Asia housing Philippines, Vietnam, Indonesia, Cambodia and Singapore and; South Asia - home to Indians, Bangladeshis, Pakistanis, Sri Lankans, Nepalese, Bhutanese and natives of Maldives. Among the Asian American group, it is the South Asian community that is not only the largest but the wealthiest Asian American community in the USA.

It goes without saying that we all notice the differences between the Asian groups. For example the Chinese have hardly anything in common with the Korean and so on. However, the beauty in dealing with South Asians is just the opposite. The 3 biggest countries that comprise South Asia - India, Pakistan and Bangladesh - were really one country, until it was partitioned in 1947. Hence it is no big surprise that their cultures, languages, scripts, habits, food all intertwine one another. What's more South Asians even look like one another!

One will find South Asians all over the country from Alaska to Nebraska but there are a few pockets of concentration where they are significant in numbers. The most South Asian populated areas are New York, New Jersey, Connecticut, Boston, Pennsylvania, DC Metro, Florida, Michigan, Georgia, Illinois, Texas and California. The Asian Indian population among this group is today the largest single group spanning over 22 states. To make this a little simpler lets just say the top 5 states in which South Asians reside are CA, NY, NJ, TX and IL and the top 5 cities are NY/NJ, SF, CH, DC and LA. Among the wide array of cultures and regions that make up USA, there are more than 5 million South Asians in the US (the third largest group after Hispanic and Afro Americans) and approximately 3.5 million Asian Indians.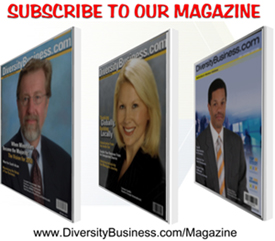 Some more facts to whet your appetite - Asian Indians have the highest median household income of $78,315 where the national average is $48,451. One out of 10 Asian Indians is a millionaire. More than 60,000 doctors in the USA are South Asians. 45% of the hotels in the US are owned and operated by this group. Asian Indians contributed more than $89 billion to the US economy in 2002. So it is safe to assume here that over the years they must have contributed much more than $100 billion. Out of 7,300 US companies founded by immigrants, almost 26% were founded by Indian immigrants. This percentage is mammoth when compared to the 7.1% contributed by UK, 6.9% contributed by China, or 5.8% contributed by Taiwan. Out of the South Asian founded firms, the predominant industries focused were on software, innovations and manufacturing related services. The data shared by me here is from 2001 to 2006.

The above statistics clearly prove that any business that has been overlooking this community is really assuring the loss of a huge chunk of profit. I say this since an in-depth analysis of even the South Asian mind proves that they are THE POTETIAL PEOPLE to tap. Let me take this opportunity to dispel a popular myth that is doing the rounds forever. Advertisers think since they are dealing with a highly educated and English speaking audience they can be reached by CNN, ABC, The New York Times or The Wall Street Journal. South Asians are inseparable from their culture. It is so ingrained in them that they feel lost if their world does not showcase something that touches his emotional chord, takes him home for a while and allows him to indulge in this nostalgia. So to reach them one has to converse in their style and within their medium. The proof of this lies in the 40 24/7 TV channels, 75 print media and more than 25 radio channels that are existent in the US now. Here again the numbers can only be seen sky rocketing in the years to come.

Being a part of the South Asian community for the last 30 years and reaching out to this group through my TV show for the last 19 years my experience indicates that the priority list of this group goes something like this - Housing, Education, Savings and indulgence in luxury goods - in order of importance. Housing is synonymous to security for this community. House owners are people that are "settled" in this country as opposed to immigrants that have just arrived and have no permanent status in the US. A tick against the housing factor takes us on to education. Education is a requirement and not an option to the South Asian people. They are willing to sacrifice anything to provide good education to their children. India has been the number one source of foreign students for American colleges and universities for the last 6 years. Savings and indulgence in luxury goods is an oxymoron alright but is explainable. Savings will be on the top of a South Asian's list but he will be a careful planner when it comes to buying a luxury item that he wants to attain. So he is not really an impulsive buyer but will definitely plan the purchase of his indulgence in detail.

This for you is the South Asian - an absolute dream come true for the marketer, whether he is marketing real estate, education, insurance, financial institutions, cars or jewelry. Say hello!

Neeta Bhasin, a Queens College graduate, is the President/CEO of ASB Communications, a full service multicultural communications agency dedicated to the ethnic markets, especially the South Asian (India, Pakistan, Bangladesh, Sri Lanka, and Nepal) and Middle Eastern markets, in North America. She hosts a live show on ITV, a New York/New Jersey channel dedicated to the South Asian Diaspora. She was recognized and awarded by the Census Board for her contribution in making Census 2000 a success. She was also recognized and commended for her outstanding service to the South Asian community by New York City.

About DiversityBusiness.com
Launched in 1999, DiversityBusiness, with over 50,000 members, is the largest organization of diversity owned businesses throughout the United States that provide goods and services to Fortune 1000 companies, government agencies, and colleges and universities. DiversityBusiness provides research and data collection services for diversity including the "Top 50 Organizations for Multicultural Business Opportunities", "Top 500 Diversity Owned Companies in America", and others. Its research has been recognized and published by Forbes Magazine, Business Week and thousands of other print and internet publications. The site has gained national recognition and has won numerous awards for its content and design. DiversityBusiness reaches more diverse suppliers and communicates more information to them on a more frequent basis then all other organizations combined. We also communicate with mainstream businesses, government agencies and educational institutions with information related to diversity. Our magazine reaches over 300,000 readers, a monthly e-newsletter that reaches 2.4 million, and website visitors of 1.2 million a month. It is a leading provider of Supplier Diversity management tools and has the most widely distributed Diversity magazine in the United States. DiversityBusiness.com is produced by Computer Consulting Associates International Inc. (CCAii.com) of Southport, CT. Founded in 1980.


---
All rights reserved.

Print this Article

Email this Article

Submit a Story

Purchase/License

More Articles