All rights reserved.

Print this Article

Email this Article

Submit a Story

Purchase/License

More Articles
---
Assisting Minority Women Entrepreneurs Around the Globe : by Gary Lewis and Deanna Cole
SOUTHPORT, CT –/ -- DiversityBusiness.com /- Nicole Priester, President of Encore Solutions, Inc. is working to become a part of a global minority women's business community, where she can "give back" by providing help and support to minority businesswomen in other countries. Priester plans to take her philosophy of knowledge sharing for community building to an international community of minority businesswomen, and expand her company internationally. "Women-owned firms participating in the global marketplace grow more rapidly than women-owned businesses that are primarily domestic," SBA Administrator, Aida Alvarez said. "They are more apt to develop a new product or service and expand domestically".

Priester says, "The key to my success is sharing what I know to help other women small business owners." She says, "More women are choosing to become entrepreneurs, and the more they know about ownership, the higher their chances for success." Priester believes women should be in charge of their own destinies. She states, "Great things can be accomplished when women are in control of their own schedules. That control makes it possible for women to be great mothers and companions, successful business professionals, and strong community advocates." Most women embrace their work and their businesses as a natural extension of their own family. She knows other businesswomen helped her get to where she is today, and she is going to follow their example by sharing her business knowledge with minority women in other countries.

Priester was first introduced to the problems and concerns of women entrepreneurs in other countries through Levantamous. Levantamos, The Center for Afro Brazilian-American Cooperation, is a cross-cultural professional exchange grant, funded by U.S. Department of State, which focuses on developing partnerships between African-American and Afro-Brazilian women to help eliminate inequality and to provide technical and financial assistance to Afro-Brazilian community-based organizations. She was one of five women from the Washington DC metropolitan area selected to participate in the Women-to-Women Business Exchange program sponsored by Levantamos. Businesswomen in developing countries lack access to technical training and have difficulty creating successful business structures. When women entrepreneurs from different regions of the world share knowledge and experiences, they help to establish approaches to overcome those challenges. Through the Women-to-Women business exchange, Priester saw she could help build healthy communities among minority women in other countries by enhancing their business opportunities to contribute to the economic growth of their communities.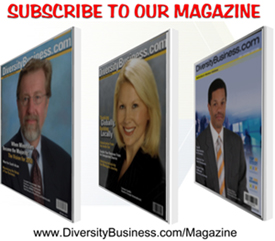 While in Brazil, Priester provided management assistance to small and medium-sized enterprises owned by Afro-Brazilian women. She was assigned a protégé whose business shared a similar competency. The other American participants also shared with the Brazilians strategies for growing micro-enterprises focused on income generation and development of the local community. Priester's focus was teaching the women about organizing and operating their businesses. She states, "By investing my time and skills in this program, I increased my business acumen and will continue to enhance the reputation of my business". At the same time, she gained knowledge of the environmental factors affecting the growth of small businesses in developing countries. Priester now has on-going dialogue with several Afro-Brazilian women business owners she considers to be invaluable resources.

Priester is now building strong connections in Liberia. Liberian president Ellen Johnson Sirleaf, Africa's first elected female head of state, says women are essential to the successful rebuilding of Liberia. Liberia is a poor country with a market-based economy that is only beginning to recover from the ravages of civil war. Two civil wars in a span of 14 years have all but destroyed Liberia's physical and social infrastructure. According to allAfrica.com, Liberian open-air markets are a main source of employment for Liberian women. Even though most market women in Liberia are illiterate, they are essential to food distribution throughout the country. Market women are the breadwinners, and often the only people supporting families of up to 20, often including war orphans.

For Priester, building a business network in a country where women are beginning to break into previously male-dominated industries is an exciting challenge. Studies show increasing the number of women entrepreneurs involved in starting new businesses is critical for a country's long-term economic growth. The World Bank recently released its annual ranking of the ease of doing business (the time and cost required to set, run and close a business) in 178 economies. The business climates matter to women as higher scores correspond to a higher number of women entrepreneurs and employees in an economy. Liberia has now joined the list. Priester's experience is "when women make money, they turn around and help others do the same. They look for ways to make a difference in the world."

Most women step into the entrepreneurship ring because they want more. They desire more control of their own future, more flexibility to balance their personal and professional life, and more opportunities to spread wealth around their communities. Priester says, "If traditional work place environments are going to underestimate a woman's potential, or to devalue her career performance, then why not take the opportunity to create what you desire?" Interconnecting with one another around the globe is the perfect way to gain support and encouragement, exchange ideas, and expand business.

Priester's plan to foster relationships with minority women businesses abroad to help their emerging businesses takes time. She realizes relationship building is the key to successfully expanding her business internationally and providing opportunities for others. She also knows quality personal relationships are important to building a global network of minority women entrepreneurs.

The professional services provided by her company, Encore Solutions, Inc., can be used anywhere in the world. It is her plan to make those services available, while sharing her knowledge to create local enterprise through partnerships. Taking a small business international requires many considerations: communications expenses, cultural social and business etiquette, travel expenses to meet customers, and language barriers. A major hurdle in many countries is the perception women are not supposed to be business owners. But, Priester is willing to listen and observe, two key factors in doing business in other parts of the globe. She believes a global outlook is necessary to benefit her company, her community, and benefit the economic development of those communities in which she engages her business.

Priester sees the potential of emerging minority women-owned businesses in other countries, and the concurrent benefits to her company. She foresees expansion into diverse new areas for her business, and promotion of tolerance and increased understanding of other cultures. New sources of income through small international business partnerships are also a possibility. Priester believes when women-owned small businesses become financially viable, families and communities are strengthened.

Priester's vision is to sequentially assist and develop one minority woman entrepreneur in a developing country, then one business, and then one community. Priester wants to show women have the ability to effect change in the world through their businesses and their communities. She is dedicated to creating business opportunities for minority women entrepreneurs in developing countries to help them improve and change their lives, the lives of their families, and their communities.

About DiversityBusiness.com
Launched in 1999, DiversityBusiness, with over 50,000 members, is the largest organization of diversity owned businesses throughout the United States that provide goods and services to Fortune 1000 companies, government agencies, and colleges and universities. DiversityBusiness provides research and data collection services for diversity including the "Top 50 Organizations for Multicultural Business Opportunities", "Top 500 Diversity Owned Companies in America", and others. Its research has been recognized and published by Forbes Magazine, Business Week and thousands of other print and internet publications. The site has gained national recognition and has won numerous awards for its content and design. DiversityBusiness reaches more diverse suppliers and communicates more information to them on a more frequent basis then all other organizations combined. We also communicate with mainstream businesses, government agencies and educational institutions with information related to diversity. Our magazine reaches over 300,000 readers, a monthly e-newsletter that reaches 2.4 million, and website visitors of 1.2 million a month. It is a leading provider of Supplier Diversity management tools and has the most widely distributed Diversity magazine in the United States. DiversityBusiness.com is produced by Computer Consulting Associates International Inc. (CCAii.com) of Southport, CT. Founded in 1980.


---
All rights reserved.

Print this Article

Email this Article

Submit a Story

Purchase/License

More Articles

Our Sponsors