All rights reserved.

Print this Article

Email this Article

Submit a Story

Purchase/License

More Articles
---
A New Champion for Supplier Diversity is Emerging: The Office of Corporate Social Responsibility : by Beulah Trey, PhD and Cynthia Wollman.
SOUTHPORT, CT –/ -- DiversityBusiness.com /- The last few decades have seen three important trends reshaping the landscape of American business. The highly publicized corporate scandals of the last decade such as Andersen, Enron, and Worldcom left many in the American public wary of corporate power and skeptical of the state of ethical leadership in current business culture. At the same time, the public has become increasingly concerned about the environmental impact of business practices both here and abroad. In the wake of this increased scrutiny, corporations have felt consumer, government, workforce and international pressure to integrate a social and ethical agenda with the bottom line.

Corporate Social Responsibility (CSR) has become the umbrella term for a company's initiatives that consider the interests of society by "taking responsibility for their impact on customers, employees, shareholders, communities and the environment in all aspects of their operations." Companies who actively promote their CSR strategies go beyond compliance and regulations to voluntarily develop agendas that improve the lives of their employees, customers, local communities and the oversees factory workers who manufacture much of the United States' consumer goods. In fact, the movement has gained such credibility that CSR officers often sit at the CEO table with other senior leadership.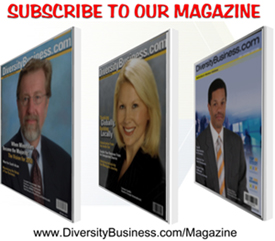 At the same time, the face of America is changing. By mid-century, it is estimated that half of the U.S. population will be African American, Hispanic, or Asian. Corporate America will have to respond strategically to this seismic shift in the makeup of the country in order to stay competitive. Many companies who want to be reflective of their customers are establishing Diversity Officer positions to become change agents in all facets of diversity, supply chain, workforce development and philanthropy through cultivating a diverse supplier chain, a diverse customer base, and a diverse workforce. However, depending on the resources, execution, and degree of attention accorded by top leadership, supplier diversity programs have had mixed success.

To further institutionalize the goal of supplier diversity, some corporations are taking the important step of capitalizing on the synergies between a Corporate Social Responsibility (CSR) strategy and the goal of supplier diversity. Corporations who are leaders in CSR are discovering that when their CSR and supplier diversity agendas work together, the result is greater than the sum of their individual efforts. For example, companies such as Sun, Chevron, Office Max, and Starbucks have integrated supplier diversity into their CSR annual reports.

Since CSR Officers often have the ear of executive leadership, a strategic alliance between supplier diversity and CSR professionals can elevate the supplier diversity agenda to the top levels of a company. There are other compelling reasons for Diversity Officers to pursue an alliance with CSR departments besides the leverage to be gained through a liaison to another department with a complimentary mission. In many corporations, the CSR division itself has supply needs. In pursuit of a socially responsible agenda, the CSR department may by-pass the company's supply chain to contract with suppliers independently. If the Diversity Officer is not in touch with CSR purchasing, s/he is missing out on a whole stream of work for which diverse vendors would be extremely attractive. Similarly, CSR Officers and departments may not be aware of the ways a Diversity Officer can advance their CSR agenda.

The power of a CSR/Supplier Diversity strategic alliance lies in the ability to share information. Supplier Diversity programs have long maintained databases that provides a robust source of diverse suppliers for the supply chain. It would not take much additional work for the databases to include information about each vendor's social agenda and sustainability certifications. A CSR department could then use the database to easily locate diverse suppliers with social agendas.

As an example of the mutual benefits possible in a CSR/Diversity strategic alliance, consider the production of a Corporate Responsibility Annual Report. Many companies issue these as companions to their Annual Reports, using them as a vehicle for reporting yearly progress on their CSR agenda. Working with a supplier diversity officer, the CSR department could locate a minority-owned design firm with a green focus to create the "look" of the CSR report. The paper supplier could be a woman-owned paper merchant who has WBE certification and is certified by the Forest Stewardship Council (FSC certification). This double certification would ensure that the CSR department could choose to print its report on paper that is produced using environmentally sustainable methods, while economically supporting a diverse supplier. The report could then be printed by a women-owned print company. The CSR report could mention that the sourcing of the report was done consistent with the values of sustainability and diversity—a concrete demonstration of the company's commitment to achieving both its CSR and diversity goals.

Many companies are already taking advantage of this "two-for." Chris Charbonneau, Business Development for Sappi Fine Paper reports that corporations are asking him for recommendations of suppliers that are both WBE and FSC certified. Donna Westerman, President and Lead Consultant, The W Company (wcompany@optonline.net), and Avon's former Director of Supplier Diversity and Social Accountability sees the trend to link supplier diversity and CSR emerging in her consulting practice. "The supply chain is an important part of the CSR framework, so it makes sense to include supplier diversity as part of the CSR agenda." This is especially important as the trend towards off-shore outsourcing continues to grow. Transparency is now beginning to be mandated from the board room, stockholders and society at large.

The bottom line may be that Diversity Officers whose companies have not yet begun to link to their CSR counterparts still have the opportunity to show leadership by initiating these linkages. While Diversity Officers who arrive late into the game, are supported by a strong strategic plan and leadership who really wants to institute out of the box methodologies have a golden opportunity to champion the linkages between sustainability and diversity

About DiversityBusiness.com
Launched in 1999, DiversityBusiness, with over 50,000 members, is the largest organization of diversity owned businesses throughout the United States that provide goods and services to Fortune 1000 companies, government agencies, and colleges and universities. DiversityBusiness provides research and data collection services for diversity including the "Top 50 Organizations for Multicultural Business Opportunities", "Top 500 Diversity Owned Companies in America", and others. Its research has been recognized and published by Forbes Magazine, Business Week and thousands of other print and internet publications. The site has gained national recognition and has won numerous awards for its content and design. DiversityBusiness reaches more diverse suppliers and communicates more information to them on a more frequent basis then all other organizations combined. We also communicate with mainstream businesses, government agencies and educational institutions with information related to diversity. Our magazine reaches over 300,000 readers, a monthly e-newsletter that reaches 2.4 million, and website visitors of 1.2 million a month. It is a leading provider of Supplier Diversity management tools and has the most widely distributed Diversity magazine in the United States. DiversityBusiness.com is produced by Computer Consulting Associates International Inc. (CCAii.com) of Southport, CT. Founded in 1980.


---
All rights reserved.

Print this Article

Email this Article

Submit a Story

Purchase/License

More Articles

Our Sponsors