All rights reserved.

Print this Article

Email this Article

Submit a Story

Purchase/License

More Articles
---
From Stuck To Stellar! Action Planning For Life and Career : By Jane Sanders
SOUTHPORT, CT –/ -- DiversityBusiness.com /- Do you crave a balanced life with more fun and fulfillment? Do you often feel overwhelmed, stuck, or unable to pursue your true dreams and desires? Are you struggling with a life-changing transition...divorce, job change, child leaving home, etc? Take control of your life and plan for the outcomes you want to achieve…don't wait for life to plan your future for you!

Balance is No Longer Just a Women's Issue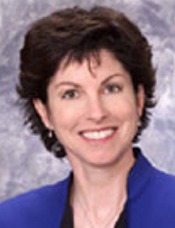 As most of you know, one of the biggest issues facing companies today is employee retention. Offering flexibility and genuine opportunities for work-life balance provide powerful tools for both attracting and keeping employees, positively impacting diversity efforts as well.

In increasing numbers, both men and women of all cultures and races are looking for more balance in their lives. Balance in this context does not mean equal parts work and leisure…that kind of balance doesn't exist. What we all truly desire is fulfillment, contentment, freedom of choice, and fun.

The benefits of achieving this balance reach far beyond the personal implications, as you know. Thanks to the women's movement, and subsequent entry of Generation Y into the workplace, employers are recognizing through experience that fulfilled and happy employees are the most productive employees. They stay longer and contribute more to their company's financial success. And their happiness and high morale are contagious, adding to the corporate benefits indirectly as well.

Several years ago, with significant research and work, I developed a workshop called From Stuck To Stellar! Action Planning for Life and Career to help people achieve the balance and fulfillment we all need and crave.

The corresponding workbook I wrote to accompany this seminar includes 20 pages of activities and exercises designed to help you discover what you really want and where you want to go in the key life areas of career, family/relationships, health/leisure, finances, spirituality, and service; and then specifically how you will get there.

Is developing your life plan easy? No. Digging deep to uncover your true priorities, strengths, talents, dreams and fears is not a cakewalk. But it can be enormously fulfilling and life-changing!

The Benefits
Here are a few of the benefits: increased control over your life and schedule; clearer focus and direction for easier, more effective choices and decisions; more peace of mind, energy and motivation; better performance and morale at work; higher confidence for handling life's unexpected curves and transitions; increased clarity about what you really want to accomplish in your life; and, bottom line, specific steps to help you achieve your newly clarified goals and dreams.

Just Do It!

Following are some of the activities helpful in creating your strategic life plan – complete these, in order as listed, and you will be on your way to taking the guesswork out of key decisions you face every day! Better yet, complete them with a friend or group of friends. One of the reasons the workshop is so successful is because I put participants into small groups to work together. Some activities are completed in the small group format, some with partners, and a few are done individually. There is great power in numbers, verbal processing, expert facilitation, and immediate feedback and suggestions from a partner or group. However, doing it yourself is far better than not at all, so set aside a few hours for this, or an hour each Saturday for the next few weeks…you're worth it!


List at least five things and/or activities you are passionate about; include those activities you loved as a pre-adolescent child.
List at least ten of your favorite things to do.
What are your accomplishments? Try tackling this chronologically, starting with accomplishments made as a young child. These do not have to be huge, media-generating, life-saving events – anything you felt proud of, then or now, is an accomplishment.
What are you good at? This is not the time to be humble. What are your best skills? What have other people said are your greatest skills?
When have you felt the most joyful – the most content, fulfilled, inspired? When time just flew by? What were you doing? With whom? For what purpose?

Now stop for a moment and take inventory. Review what you have written and on a separate list, identify the most meaningful responses. What activities bring you the greatest joy and fulfillment? What are your best talents, the ones that seem most natural to you? Is there congruence between these talents, passions, and your accomplishments? Are you using these talents when you have felt most fulfilled and inspired? Take some time to uncover the patterns in the information gleaned from these first five questions. Then continue…


Clarify your priorities by completing these statements:

a. The three most important things I still want to accomplish in my life are…
b.Some day, I want to look back and reflect on my life and think, "I'm glad I…"

Pretend you have one week to live. Think carefully - this activity can be particularly insightful. What would feel the most unfinished if you could not complete it? Answer this for the following areas of your life: family, work/career, other people, health, leisure time, finances, service/contribution, and spirituality / personal growth.

Review all you have written for these two questions. Below each one, identify your most important responses. These should give you information and direction for your plan. Then…

Goals and Action Steps
Identify your goals for each life area for the next 1-2 years. Where do you want to be, or what do you want to accomplish with your Career? Family? Relationship? Leisure Time? Health? Finances? Spirituality? Service? How about your goals for five years out? Keep in mind your plan is not written in stone. Things change – life happens - and your plan will need to be adjusted. It is a work in progress. Just don't let procrastination or fear become the impetus for not adhering to it!

For each goal, write down all the little steps necessary in order to achieve that goal.

Identify specific deadlines for every action step. Give yourself plenty of time, be careful not to get overzealous and pack too much in. You want to set yourself up for success, not a feeling of missed deadlines or failure. The more detail you develop now, with the most realistic timing, the more assured you will be of following your plan and achieving your goals and dreams. And if you miss a deadline, no big deal, just change it!

Columnist Sydney J. Harris once wrote, "Regret for things we did can be tempered by time; it is regret for things we did not do that is inconsolable." Without a plan, where will your life be, and how will it be different, in two years? How about ten to twenty years from now? Make sure you get the most out of life and eliminate future regrets. You will feel so accomplished, so fulfilled…if you take this process seriously and create a plan. I wish you and your bright future all good things!

About DiversityBusiness.com
Launched in 1999, DiversityBusiness, with over 50,000 members, is the largest organization of diversity owned businesses throughout the United States that provide goods and services to Fortune 1000 companies, government agencies, and colleges and universities. DiversityBusiness provides research and data collection services for diversity including the "Top 50 Organizations for Multicultural Business Opportunities", "Top 500 Diversity Owned Companies in America", and others. Its research has been recognized and published by Forbes Magazine, Business Week and thousands of other print and internet publications. The site has gained national recognition and has won numerous awards for its content and design. DiversityBusiness reaches more diverse suppliers and communicates more information to them on a more frequent basis then all other organizations combined. We also communicate with mainstream businesses, government agencies and educational institutions with information related to diversity. Our magazine reaches over 300,000 readers, a monthly e-newsletter that reaches 2.4 million, and website visitors of 1.2 million a month. It is a leading provider of Supplier Diversity management tools and has the most widely distributed Diversity magazine in the United States. DiversityBusiness.com is produced by Computer Consulting Associates International Inc. (CCAii.com) of Southport, CT. Founded in 1980.


---
All rights reserved.

Print this Article

Email this Article

Submit a Story

Purchase/License

More Articles

Our Sponsors