All rights reserved.

Print this Article

Email this Article

Submit a Story

Purchase/License

More Articles
---
Getting Networked: Women of All Colors & New Technology: by Miriam Muléy
SOUTHPORT, CT –/ -- DiversityBusiness.com /- Women's desires to network, form meaningful relationships, and continuously gather information from trusted inner circles make new technology, such as blogs and online communities, a growing medium of choice. Women of color—primarily women of Hispanic, African, and Asian ancestry -- have the same desire to establish meaningful connections. They are increasingly looking to new technology as a means to become informed, learn new skills, and connect with others who share similar desires.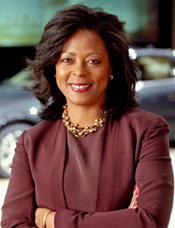 Suppliers and business leaders have an exciting opportunity to connect with these customers. Consider the following data to support the growing use of non-traditional media among diverse audiences.

According to research, there were approximately 182 million persons in the U.S. using the Internet in 2006; by 2011 that number will increase to 211 million persons. Of the 29 million new persons using the Internet during this time period, the majority -- 54%-- will be diverse, represented by Hispanic, African American, or Asian persons.
Women have surpassed men in usage of the Internet and new technology (68% of all women browse vs. 66% of men). Similarly, 60% of Black women surf the web compared to 53% of African Americans in general.
Forty-four percent of Hispanics use the Internet. Several studies have shown that acculturation, language and education play a role in Hispanic Internet usage, with a higher degree of involvement among U.S. born Hispanics (76% internet usage) and lower involvement among foreign-born Hispanics (43%). Usage among Spanish-dominant Hispanics (32%) versus English-dominant Hispanics (78%) is expected to grow as more Spanish language content and online communities become available.
Asians are well ahead of the technology curve and have the highest degree of Internet usage at 74%--higher than the population overall. When connecting to Asian-American women, marketers need to isolate this audience into two very distinct groups: those who are second and third generation Asian Americans and those who are foreign born. As with the Hispanic market, the incidence of usage will vary by foreign vs. U.S. born.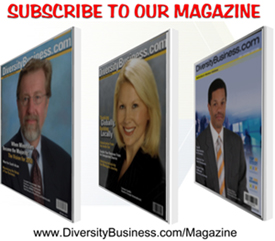 Content Matters
Women of different cultural backgrounds respond to the intimacy and immediacy of the new technology medium. However, they also respond to content--content that resonates on cultural and values-based levels. Using traditional media as the benchmark, (e.g., broadcast and print), we know that reach does not necessarily always guarantee relevant exposure. For example, African American households in the U.S. watch more television in primetime, daytime and late night on average than all other U.S. homes across, all age groups. In addition, African Americans are heavy users of Black-targeted programming delivered in cable, and in print. However, African American media usage is enhanced when the right advertising creative, using culturally relevant themes, casting, and lifestyle situations is used to connect with the market. Some of the content "pillars" that connect with African Americans include: "community and family", "heritage and ethnic uniqueness", "respect", "economic empowerment", "freedom of choice", "religious beliefs", "individuality", and "successful accomplishment".

A hallmark among Latina women, particularly those who are first generation/foreign born Hispanics, is a relentless determination to succeed, to participate in the American "Dream", and to do so to benefit their families, as well as to "adelanzar la raza" (advance the culture/race). Latina women are deeply attached to their culture, language, and traditions; yet they also seek to participate in forums that provide access to new knowledge, new information, and new contacts that will move them closer to their dreams. While younger, Gen X/Millennial Latinas will be more adaptive to online communities and blogs, their older counterparts will respond favorably to content in both Spanish and English that thematically links to values such as: "family is first", "hard work ethics", "the value of education", "employment and business opportunities", "maintaining cultural heritage and pride", and "religious connections".

Asian women, an audience comprised of Chinese, Filipino, Vietnamese, Asian Indian, Japanese, and Koreans, have unique language preferences and are therefore, more complex. The strong respect for authority, emphasis on high quality products and services, and controlled/emotionally restrained behaviors of some Asian Americans may translate to online community and blog themes of: "acquiring and securing economic stability", "investing resources and time for high quality education", "interpersonal harmony", and "caring for aging parents". Mono-linguistic and homogeneous new technology strategies will not always result in maximum connectivity with these women.

About DiversityBusiness.com
Launched in 1999, DiversityBusiness, with over 50,000 members, is the largest organization of diversity owned businesses throughout the United States that provide goods and services to Fortune 1000 companies, government agencies, and colleges and universities. DiversityBusiness provides research and data collection services for diversity including the "Top 50 Organizations for Multicultural Business Opportunities", "Top 500 Diversity Owned Companies in America", and others. Its research has been recognized and published by Forbes Magazine, Business Week and thousands of other print and internet publications. The site has gained national recognition and has won numerous awards for its content and design. DiversityBusiness reaches more diverse suppliers and communicates more information to them on a more frequent basis then all other organizations combined. We also communicate with mainstream businesses, government agencies and educational institutions with information related to diversity. Our magazine reaches over 300,000 readers, a monthly e-newsletter that reaches 2.4 million, and website visitors of 1.2 million a month. It is a leading provider of Supplier Diversity management tools and has the most widely distributed Diversity magazine in the United States. DiversityBusiness.com is produced by Computer Consulting Associates International Inc. (CCAii.com) of Southport, CT. Founded in 1980.


---
All rights reserved.

Print this Article

Email this Article

Submit a Story

Purchase/License

More Articles

Our Sponsors