All rights reserved.

Print this Article

Email this Article

Submit a Story

Purchase/License

More Articles
---
Millennial Madness: Their Popularity & New Dimension to Diversity: By Lisa Orrell
SOUTHPORT, CT –/ -- DiversityBusiness.com /- As you read this, Millennial (aka Gen Y) Professionals are being actively recruited prior to, and upon, college graduation. Some are already busy navigating the waters of their first professional job since being hired a year or so ago.

And as I write this, well-known companies are hiring me to conduct seminars to educate their HR executives and internal recruiters about attracting and recruiting Millennial Professionals, as well as conduct seminars to educate their Gen X and Boomer employees about managing, motivating and retaining them. So, this isn't just me saying they are a big deal to the future of our professional workforce; companies all over the U.S. and abroad are starting to see it, too.

Haven't you noticed coverage about the Millennials all over the media? Just in the past 6-8 months there have been cover stories about them in magazines such as Fortune and Business Week, and they have been featured in segments on shows like 60 Minutes and The Today Show. Everyone is talking about how this new generation is influencing and impacting professional work environments!

But before I get into why they are creating a new dimension to diversity, let me give you a snapshot of why this new generation of young professionals has become such a hot commodity in the media and the business world. One key factor is the looming reality of the Boomer Brain Drain that companies across the country are going to feel over the next decade. Here's one simple statistic, out of many, from the Office of Employment Projections that will quickly put this into perspective: The average large company in the U.S. will lose 30-40% of its workforce due to retirement over the next 5-10 years. Ouch.

And we have as many Gen Xers on the planet as there are going to be, so the replacements for this massive Boomer exodus are the Millennial Professionals. That is why M.B.A. students are being offered amazing employment packages, starting salaries are being jacked-up higher than ever, and impressive signing bonuses are being offered. These young college grads are currently being pursued and courted like top college draft picks entering the NBA. Basically, recruiting and retaining them has turned into a big, competitive business.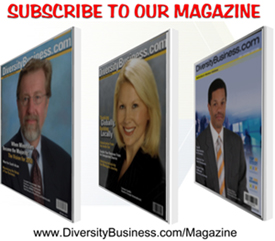 And although many people had been calling them Gen Y, Generation Y, Echo Boomers, etc., we now know through recent research that a majority of this generation prefer to be called the Millennial Generation. And most demographers agree this generation's official "start date" is close to 1982 and ends around 2002.

The first Millennial class officially said to graduate high school was the Class of 2000. And since the average college student now takes 5-7 years to graduate with a Bachelor's or Master's degree, this generation is just NOW starting to enter and impact professional work environments.

Through the research for my book, I also realized many Gen X and Boomer professionals in today's business world have no clue about this new generation entering their domain. This research also lead me to understand that the Millennial Professionals have their fair share of complaints about their older work colleagues, and one of their biggest complaints may surprise you. But I'll elaborate on that more in a minute.

Hopefully the background info on Millennials I provided puts some things in perspective for you. Like it or not, the new generation is here and they will be your co-workers and employees. And, yes, as I tell Gen X and Boomer Managers, you need to deal with the fact they are a bit more high maintenance than previous generations, they do require more hand holding, and they have a hankering for a steady stream of feedback and recognition.

But aside from companies clamoring to implement, or improve, their rewards and recognition programs, and scrambling to find unique ways to recruit and retain Millennials, they are also dealing with a new dimension to diversity this generation creates. Here is the big complaint I alluded to that may surprise you: Many Millennial employees are claiming to be victims of reverse age discrimination.

We all know age discrimination has typically referred to older employees feeling bumped out by younger co-workers. And this is still an on-going issue as reflected in recent high profile lawsuits that involve older employees suing companies like FedEx and The Tropicana Casino. In both cases, older employees claim they were laid-off so that the companies could replace them with younger employees who they could be paid less.

But I recently moderated a panel for the Association for Women in Technology, sponsored by Yahoo, and the panel was made-up of 5 Millennial women, between 22-26, and they came from: Yahoo, Apple, Microsoft, Lockheed-Martin and Affymetrix. All the women had Master's degrees and each panelist came from a different ethnic background.

When I asked them if they felt they had the same opportunities as their male colleagues, they all quickly said that they felt that gender discrimination was a non-issue (from what they had experienced thus far). And they said that their race was not an issue at work. But they ALL said they face age discrimination on a regular basis and that it was very frustrating.

The 100+ audience members (mainly women in leadership positions ranging in age from 30-60) found this to be so interesting. Most Boomer and Gen X women in business have been battling gender discrimination for years. And, on top of that, many Boomer and Gen X women of color have had to also deal with race discrimination in the workplace. So it was a surprise to the audience that these Millennial women felt neither of those things affected them (at this point in their careers). To them, it was all about not getting respect from older employees because of their age.

Several of the panelists went on to say that they were thankful they were entering the business world at a time when so much correspondence is done online, and relationships are forged virtually, because it gives them the opportunity to establish their credibility with colleagues before having to meet them in-person. Each of the women did look young and they felt that was a liability. I was quick to say they wouldn't feel that way when they were older…they'd be praying to look young again! But all joking aside, I understood what they were saying and respected their frustration.

On a positive side note in terms of diversity, we have a strong generation of young women coming up and a generation where gender and race lines are becoming blurred. A majority of Millennial women were raised to believe they could do anything boys could do and they were just as important and as smart as boys. This is also the first generation where boys and girls hangout together as platonic "buddies" starting from a young age through college. This is also a generation where over 80% answered "Yes" when asked if they were okay with marrying, dating, or having a life partner outside of their race (2007 California Dreamers Survey conducted by New America Media).

After moderating that panel, and speaking to many more Millennials about their experiences with age discrimination, I now really emphasize the importance of respecting them as "people" when I talk to Boomer and Gen X executives in my Managing Millennials Seminar. I let them know this generation expects to be respected from Day One, regardless of their age or experience, and that a key strategy for retaining them is respecting their ideas and encouraging them to offer opinions. This may seem like common sense to you, but I talk to many Millennials whose bosses disregard their ideas and/or rarely ask their opinion about anything. Unlike some Boomer and Gen X employees who may tolerate this from their bosses, Millennials will quickly quit.

It is critical for employers to recognize that aside from race, gender and lifestyle diversity, age diversity is now something to be aware of. Younger employees probably won't sue you based on age discrimination like older ones might, but they can still wreak havoc on your company's stability. It's impossible to grow and groom your next generation of leaders if they don't stay!

About DiversityBusiness.com
Launched in 1999, DiversityBusiness, with over 50,000 members, is the largest organization of diversity owned businesses throughout the United States that provide goods and services to Fortune 1000 companies, government agencies, and colleges and universities. DiversityBusiness provides research and data collection services for diversity including the "Top 50 Organizations for Multicultural Business Opportunities", "Top 500 Diversity Owned Companies in America", and others. Its research has been recognized and published by Forbes Magazine, Business Week and thousands of other print and internet publications. The site has gained national recognition and has won numerous awards for its content and design. DiversityBusiness reaches more diverse suppliers and communicates more information to them on a more frequent basis then all other organizations combined. We also communicate with mainstream businesses, government agencies and educational institutions with information related to diversity. Our magazine reaches over 300,000 readers, a monthly e-newsletter that reaches 2.4 million, and website visitors of 1.2 million a month. It is a leading provider of Supplier Diversity management tools and has the most widely distributed Diversity magazine in the United States. DiversityBusiness.com is produced by Computer Consulting Associates International Inc. (CCAii.com) of Southport, CT. Founded in 1980.


---
All rights reserved.

Print this Article

Email this Article

Submit a Story

Purchase/License

More Articles

Our Sponsors