All rights reserved.

Print this Article

Email this Article

Submit a Story

Purchase/License

More Articles
---
Surefire Brand-Building Strategies for Women: By Marshawn Evans, Esq.
SOUTHPORT, CT –/ -- DiversityBusiness.com /- Creating a personal brand is a conscious, active process. You don't just show up to work one day, fully branded, and reap the benefits without putting in lots of time and effort along the way. It's a little like going blond; you don't just leave work on Tuesday a brunette and show up on Wednesday a blonde. You work with your stylist to gradually, subtly lighten your hair until, eventually, your look is neither shocking nor sudden, only… natural.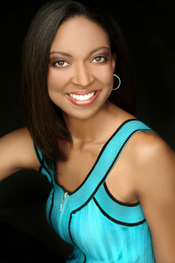 That's a good word, natural; your personal brand should not only feel natural to you but represent you, naturally. As people begin to notice you more and more, you want them nodding in agreement, not shaking their head with the incongruity with which they are suddenly faced.

Today, successful executive women and successful female business owners realize that they are more than talent. They are also successful personal brands. From Oprah Winfrey to Martha Stewart, from Condoleezza Rice to Nancy Pelosi, from Madonna to Beyonce, women as brands is nothing new

What is a brand? In the traditional sense, a brand is "a class of goods identified by name as the product of a single firm or manufacturer," but we are much more than the sum of our parts. You might recognize Nike, Gatorade, Xbox, McDonalds and AMC as "brand names," and you'd be right. But over time brands have evolved from mere visual representations – the Nike "Swoosh," the golden arches, the lightning on a Gatorade bottle – to living, breathing things that are designed to create emotion upon recognition. You don't just recognize the uniquely artistic "Starbucks lady" (it's technically a "twin-tailed siren") on the side of your coffee cup, you equate the Starbucks brand with designer coffee, the good things in life, that relaxing third place (besides home and work) where you go to unwind, socialize, revive and luxuriate. This is the true power of brands.

What is a personal brand? Personal brands evolved alongside men and women as they eventually came to symbolize the faces of their corporate entities. Some of the most famous personal brands include Martha Stewart and Oprah, who are both brand names unto themselves and CEOs in their own rights. If the power of the personal brand is strong enough (as it is with these two women), the person and the company become indistinguishable. But many professionals have started personally branding themselves to stand out from the intense competition in their chosen professions. Jim Cramer has branded himself into the "Mad Money" man to separate himself from dozens of imitators. Tucker Carlson has his bowtie to distinguish himself from several other televised political pundits, Raven Simone has her family-friendly audience, Dominick Dunne has his tortoise shell frames and Ellen has her self-deprecating, Midwest charm. All of these are hallmarks of the personal brand; the daily effort put forth to distinguish one author, celebrity, pundit, journalist, financial advisor or expert from his or her crowded field of competitors.

What is not a brand? This is not to say that the distinguished journalist and legal insider that is Dominick Dunne is merely a pair of glasses or that the immensely-talented Raven Simone is just another Disney product. Remember, a brand is not a thing, a logo, a gimmick or a prop. A brand is a living thing, a collective feeling or emotion created – albeit consciously – by an individual looking to create a more visible identity for herself. In no way, shape or form am I telling you to start wearing a tiara to work or inject more colorful clothes into your wardrobe or start yelling and waving your arms wildly JUST for the sake of wearing tiaras, being colorful or acting crazy. A brand is not mimicry or copyright infringement; a brand is unique to you, germane to your way of life and, above all, a visual, purposeful and personal representation of who you are inside.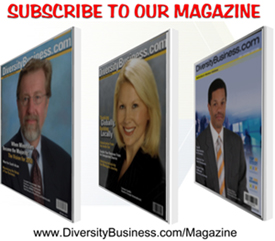 Branding Y-O-U. Creating a captivating brand is no easy feat; it's a fine line between drawing attention to yourself for the right reasons versus the wrong reasons. Naturally, as women, we are interested in the right reasons. For that reason, here are my four steps to brand-building:
Define Your Brand: The first rule is to build your brand around your talent. What is it you do that no one else can? What do you stand for that makes you unique? Think of a brand as nothing more than a visual representation of what's at your own personal core. Those values you hold most dear, the tenets you live by, your personal code of ethics – these are the building blocks of your own personal brand. It can help if you break your brand down into two or three words, for starters. For instance, when you hear the name Suze Orman you think of words like "tough," "clear" and "fair". Oprah brings to mind words like "generous" and "compassionate." If you HAD to define your brand in four words or less, what would they be? This is a great way to start defining your own personal brand.
Develop Your Brand: You have to define your brand so that you can develop it, because if you build it without knowing what it is, deep down, you're going to end up traveling in circles rather than in a straight line. Assess your current talents, gifts, abilities, and skills to develop the core focus of your brand.
Deliver Your Brand: It's important to remember that your brand can't exist just inside your head; you can't just will it into existence because you think you're decisive, clear, fair and so on; you have to actually be decisive, clear and fair – in public, at work – for people to actually attribute those traits to you. That brings us to our third step: Deliver Your Brand. In other words, make it real for others. A good way to picture this step is to imagine your brand as an article you've written, read, rewritten, reread and then rewritten again; suddenly you've fine-tuned it to the point of (near) perfection and are ready to share it with the world. How? You publish it; you make it public. So it is with delivering your brand; you've got to make sure people experience your decisiveness, your clarity, your fairness – whatever it is you're trying to become. The best way to do that is to live your brand, every single day.
Defend Your Brand: So far I have placed a lot of emphasis on what you do around other people. Well, in our lines of work, that's a necessary evil; most of us are surrounded by people all day long, every day. In fact, these are the people who will let us know – consciously or subconsciously – whether our efforts at personal branding are paying off. But the best way to know your brand is really working is to get to the point where you can be your ideal self even when you think nobody's watching. It's called defending your brand, and it's what you eventually do on the subconscious level that counts. In the end, that's why branding yourself has to come from within, not without. You can't copy Suze Orman, Jim Cramer, Oprah or Madonna; you have to brand the authentic you – that's why it's called branding yourself – and to do that you have to be yourself; your best self.


About DiversityBusiness.com
Launched in 1999, DiversityBusiness, with over 50,000 members, is the largest organization of diversity owned businesses throughout the United States that provide goods and services to Fortune 1000 companies, government agencies, and colleges and universities. DiversityBusiness provides research and data collection services for diversity including the "Top 50 Organizations for Multicultural Business Opportunities", "Top 500 Diversity Owned Companies in America", and others. Its research has been recognized and published by Forbes Magazine, Business Week and thousands of other print and internet publications. The site has gained national recognition and has won numerous awards for its content and design. DiversityBusiness reaches more diverse suppliers and communicates more information to them on a more frequent basis then all other organizations combined. We also communicate with mainstream businesses, government agencies and educational institutions with information related to diversity. Our magazine reaches over 300,000 readers, a monthly e-newsletter that reaches 2.4 million, and website visitors of 1.2 million a month. It is a leading provider of Supplier Diversity management tools and has the most widely distributed Diversity magazine in the United States. DiversityBusiness.com is produced by Computer Consulting Associates International Inc. (CCAii.com) of Southport, CT. Founded in 1980.


---
All rights reserved.

Print this Article

Email this Article

Submit a Story

Purchase/License

More Articles

Our Sponsors