All rights reserved.

Print this Article

Email this Article

Submit a Story

Purchase/License

More Articles
---
Thinking Globally, Building Locally; How Carmen Castillo Built SDI : by Tony Dvorak
SOUTHPORT, CT –/ -- DiversityBusiness.com /- The morning of August 24, 1992 dawned windy and overcast in Ft. Lauderdale, Florida. Rain fell in sheets and scatterings of lightening lit the sky with a stormy brilliance. But none of this could dampen Carmen Castillo's spirits. She had signed her lease and put all of her paperwork in order; today was her first day with a real office for her company, Superior Design International, Inc.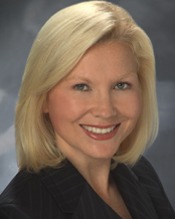 She remembers driving the distance between her home and Superior Design International, Inc.'s (SDI's) brand new place of business in awe not only of the weather—by mid-afternoon the winds that were now brisk would be gale force—but also of her position in life. Things were finally coming together. All of her dedication and hard work were beginning to pay off. She had her own office, after all, and she was excited.

Carmen arrived at SDI's office early in the morning. By 12:45 in the afternoon, Hurricane Andrew would force the evacuation of the entire area. If all it would have taken was one well-placed stumbling block to derail Carmen Castillo's bid to run a global, $100+ million dollar business, Hurricane Andrew could have served that purpose. "Challenges come from all angles when you're starting a business," Carmen says with a smile. "Competition, operational considerations, staff logistics, marketing programs, and, if you're based in Florida, hurricanes."

In the fifteen years that have passed since Carmen opened her first office, hardnosed perseverance has helped her realize her dream of running a global firm. She comes by that resolve honestly enough, too. Born in Majorca, Spain, Carmen's family had meager resources and she grew up one child in a family of many. With her blonde hair, she stood out from the beginning and became lovingly known as the "blonde sheep" of the family.

Her blonde hair wasn't the only characteristic that set Carmen apart from her siblings. From an early age, she dreamt of making a life for herself outside of Spain. In school, she learned languages and imagined what her life might resemble if she moved to the country where that language was the tongue of choice. And even though she had never taken any formal training in English, she selected America to start the new chapter in her life. She moved to the foreign land alone.

Because of her ties with friends in Buffalo, Carmen set out for Western New York in 1991 as a trained chef and tour guide. A friend of hers was not only pregnant, but battling cancer, and Carmen wanted to help in any way she could. Her friend had the baby, and Carmen helped out for several months after the pregnancy. It was this friend who acquainted Carmen with a local professor who wanted to open a restaurant, but needed a chef. Carmen would be that chef, and the restaurant would be an instant success in downtown Buffalo.

"Business mentors are extremely important to any business, diversity or not," says Carmen. "There are many people with great ideas that can save companies money and, in turn, make money—but without access to mentors who can help them turn ideas into practical business processes, many of these ideas die in the concept stages."

It was through the restaurant that Carmen met her business mentor. Having just finished a delicious meal, the Chairman of the Superior Group asked to see the chef so that he could pay his compliments. The Superior Group is a national workforce solutions firm based in Williamsville, NY, and this chance meeting would help to launch the business that Carmen had been dreaming of running since she was a child.

The Chairman was struck by Carmen's verve and strong saleswoman personality. He made eating at her restaurant a common practice. Eventually their discussions turned from the soups of the day to business acumen and the work it would take to launch Carmen's business. She bounced ideas off of the Chairman and he helped her plan the launch of SDI.

"Our business relationship is strong to this day," Carmen explains. "We continually pitch ideas back and forth. He's my sounding board. There's no substitute for advice provided by someone who has been running a successful business for years, and there's no doubt that his guidance has helped me to grow my business into the powerhouse that it is today."

And SDI is a powerhouse, providing quality-driven Managed Services Programs (MSPs) that streamline Fortune 500 customers' temporary employee utilization. Another of SDI's core competencies is the provision of Independent Contractor Compliance Programs (ICCPs) to mitigate the co-employment risks that customers face when engaging independent contractors and small suppliers. SDI also provides quality contract labor in IT, professional and creative disciplines.

This breadth of service offerings wasn't in place from the onset, of course. Carmen built her business by knocking on door after door, taking meetings with potential clients and applying that verve that had first struck her mentor. The turning point came when SDI was given an opportunity by IBM Corporation in South Florida to on-board and manage large numbers of consultants on a time and materials basis. Up to that point, SDI was competing for relatively small pieces of business in very competitive initiatives, but these programs allowed the firm to quickly grow its core business and profitability while testing the flexibility of its MSPs.

After successfully implementing highly-visible programs that were cost-effective and responsive, SDI proved to its customers that it had the ability to provide quality enterprise-level solutions. From that point on, SDI was added to the selection processes of larger initiatives, and it grew by leaps and bounds.

Carmen is quick to point out that Hurricane Andrew wasn't the only obstacle she faced in her growth trajectory. She faced many challenges over the years, ranging from breaking down the cultural barriers when she came to the U.S. to the days when she began building SDI from the ground up. Globalization, however, has presented the biggest challenge.

In many ways, globalization is the blending of all of the challenges that Carmen has faced in the past, now combined into one massive undertaking. Growing her business into the Asian region in 2005 involved confronting all-too-familiar challenges involving breaking down cultural barriers and building—from the ground up—new business models that met country-specific demands. It was quite a task to ramp up teams around the world that not only could deliver on customer expectations, but also drive new, locale-specific business processes. Beyond the teams, there were also labor law, tax, currency and other business nuances that varied greatly by country. In order to successfully launch a viable business abroad, all of these variables needed to be mapped out and accounted for. As has always been her motto, Carmen thought globally and built locally. Today, she supports major customers within the Asia Pacific marketplace and is further developing the region's available service portfolio.

All of this success has translated into a corporate mantel-full of awards and accolades:


Enterprising Women Magazine presented Carmen Castillo as with an "Enterprising Women of the Year" award.
Researchers at Hispanic Business Magazine analyzed corporate and biographical data of the highest-ranking entrepreneurial women at leading corporations, and named Carmen as an Elite Hispanic Woman.
SDI has been identified as one of the largest Hispanic Business in the United States (Hispanic Business Magazine).
The National Minority Supplier Development Council presented SDI with the National Minority Supplier of the Year award.
Under Carmen's leadership, SDI has grown by an average of 19% each year. Major customers include IBM, Unisys, Rockwell Automation, Motorola, Lenovo, and Merrill Lynch. SDI currently delivers programs to over 26 customers, and manages a consultant workforce of over 2,000.

So, how does SDI help fellow diversity businesses realize their potential? There are many innovative methods SDI applies to accelerate the growth and market reach of other diversity businesses. This dedication is enlivened by a mentorship and vendor development philosophy, whereby Carmen's personal commitment to aiding diversity businesses filters down into a devotion that is reflected throughout all levels of the organization.

First and foremost, SDI seeks out the services and products of diversity businesses whenever possible. This is the core edict of SDI's business diversity initiative, which charters its operations to channel at least 20% of annual spend through certified diversity firms. SDI attains—and surpasses—these goals on an annual basis.

Second, SDI provides mentorship to minority firms. Since mentorship played such a vital role in her business roots, she takes mentorship very seriously. Carmen understands firsthand the difficulties faced by diversity firms in growing successful operations. Carmen's mentorship programs help firms not only to develop appropriate marketing/outreach plans, but also to drive winning new business proposals. Carmen firmly believes that entrepreneurs are born with 'it.' "Certain skills can be taught, but an individual must have the innate drive and determination needed to excel as an entrepreneur. That's what I look for in the individuals I mentor."

Carmen was also featured in Susan Phillips Bari's recent book, Yes, I Can Do That! In it, she provides the following advice to rising entrepreneurs:


There is a fine line between taking a calculated risk and over-calculating to the point of not taking any risks at all; walk it confidently.
Don't fuss over every detail.
Be a good listener, and surround yourself with competent, qualified individuals so that you have something interesting to listen to.
Always be humble, in front of everyone.
Enjoy your work and take pride in what you do. Your clients—and potential clients—will notice!


Carmen also preaches the importance of selling a firm's services or products, and not its diversity status. "Many organizations make the error of building marketing strategies solely around their diversity certificates," Carmen notes. "It is far more effective to develop solid programs or products that sell themselves and instill confidence in the potential customer that you and your teams can get the job done better than anyone else. The key is that your diversity status is simply the icing on the cake."

Fittingly, SDI now has the unique opportunity to champion diversity staffing firms within its Managed Services Programs. Under these initiatives, SDI administers its customers' management of the entire contingent labor lifecycle. In many cases, SDI is able to align diversity suppliers and help them mature within its programs. These contracts serve as ideal opportunities for growth, as all suppliers typically receive equal footing in filling orders within these environments—environments which, at many of its Fortune 500 customers, value diversity relationships as much as Carmen does. And when diversity businesses prove themselves within one program, SDI advocates their addition to the supply bases of other programs.

Things certainly have turned around for Carmen since that windblown day in August of 1992. Her office infrastructure has burgeoned from one Hurricane Andrew-ravaged building to offices throughout the United States, Canada, Europe, China and India—most of them, thankfully, far out of the reach of typical hurricane paths—and short-term growth plans include South American markets. Through mentorship and business savvy, she has grown her business from a one-woman shop to an organization with seasoned, international teams servicing some of the world's largest firms.

Certainly, there is a lot to be thankful for, and Carmen is clearly appreciative of the hard work her staff has put into helping her drive her business. She is thankful for her mentor and for IBM Corporation's commitment to the development of diversity businesses. Carmen is thankful for the ability that she now has to help diversity firms along their paths to success.

But when asked if she is satisfied with her achievements, she smiles. "If by satisfied, you mean finished, then no." She shakes her head, as if to underscore just how unfinished she is. "SDI is just getting started."

Certified minority and women-owned, Superior Design International, Inc. (SDI) is a leader in strategic outsourcing, offering global customers enterprise-level Managed Services Programs, Independent Contractor Compliance Programs, and technical and professional recruitment initiatives.

President Carmen Castillo and her teams always make themselves available to other diversity businesses in need of guidance. Carmen also serves in leadership roles with the Florida Regional Minority Business Council. She participates on committees, speaks annually at workshops and mentors several diversity firms at the local level.

For more information on Superior Design International, Inc., please visit http://www.sdintl.com

About DiversityBusiness.com
Launched in 1999, DiversityBusiness, with over 50,000 members, is the largest organization of diversity owned businesses throughout the United States that provide goods and services to Fortune 1000 companies, government agencies, and colleges and universities. DiversityBusiness provides research and data collection services for diversity including the "Top 50 Organizations for Multicultural Business Opportunities", "Top 500 Diversity Owned Companies in America", and others. Its research has been recognized and published by Forbes Magazine, Business Week and thousands of other print and internet publications. The site has gained national recognition and has won numerous awards for its content and design. DiversityBusiness reaches more diverse suppliers and communicates more information to them on a more frequent basis then all other organizations combined. We also communicate with mainstream businesses, government agencies and educational institutions with information related to diversity. Our magazine reaches over 300,000 readers, a monthly e-newsletter that reaches 2.4 million, and website visitors of 1.2 million a month. It is a leading provider of Supplier Diversity management tools and has the most widely distributed Diversity magazine in the United States. DiversityBusiness.com is produced by Computer Consulting Associates International Inc. (CCAii.com) of Southport, CT. Founded in 1980.


---
All rights reserved.

Print this Article

Email this Article

Submit a Story

Purchase/License

More Articles

Our Sponsors