All rights reserved.

Print this Article

Email this Article

Submit a Story

Purchase/License

More Articles
---
While international opportunities abound, companies must get local to succeed : Far beyond translation, localization respects the culture, symbolism and business environment of emerging economies
DiversityBusiness.com Magazine Article/- Imagine that a consumer in a far-off land is shopping for a gadget online. That consumer has found two competing web sites offering the doodad. One web site provides detailed product information only in English. The other talks to the consumer in his own language. Which is he more likely to choose?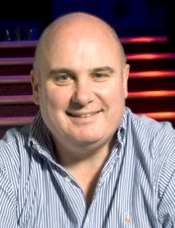 English is the official language of only seven countries that comprise a little more than 5 percent of the world's population. Only 30 percent of web users have English as their first language, leaving the vast majority of the world's 6,900 linguistic groups with more than a smattering of web content in their mother tongue.

Yet research shows that consumers are 10 times more likely to buy on the Internet if a web site offers information in their own language. What does this mean for companies? Simple. There is huge opportunity out there.

Thanks to the power of the Internet, businesses can more easily expand beyond their own national markets. Global e-commerce now exceeds $12.8 trillion per year, and the global online population is estimated to reach 1.8 billion by the year 2010.

With these amazing statistics in mind, Conversis commissioned a research study managed by the Localization Program at California State University, Chico. This one-of-a-kind study examined the localization practices of multinational enterprises (MNEs) and how well they are adapting to countries, cultures and languages.

This article will explore:
the business opportunities that have arisen as a result of the current economic climate
the cultural and linguistic barriers affecting MNEs wishing to trade overseas
the strategic role of localization in Multinational Enterprises (MNEs)
the results of Conversis' proprietary research study, which will provide useful information useful in benchmarking corporate localization activities
Explosive economic growth awaits in emerging markets

As the current economic climate grows increasingly uncertain, businesses are looking overseas for opportunities to grow. Emerging markets offer large, untapped consumer groups with newfound disposable income and a desire for goods and services.

The Internet makes it easier than ever to expand into these growing markets. The world's Internet usage has increased 290 percent since the year 2000. Yet most of the world's population has yet to jump on the online bandwagon. Currently, about 21.1 percent of the world's population uses the Internet, leaving immense room for additional growth.

Opportunities still abound. Companies just have to know where to find them – especially when some parts of the world (chiefly those that dominate the global news media) are facing trying economic times.

For example, with a population of 1.3 billion people representing 23 percent of the world's population, China's buying power is second only to the United States. Its economy is expected to surpass that of the United States by 2025. China's online sales are forecasted to grow as well.

In Russia and Eastern Europe, business also continues to prosper. These countries are struggling to manage the incredible growth in their formerly communist economies. In Russia, gross domestic product (GDP) is up from $271 billion in 1998 to $1.6 trillion in 2008, even as inflation has dropped from 84 percent to 11 percent.

As India and Brazil continue to expand, they also are increasing their power in the global marketplace, making this an ideal time for organizations to penetrate these growing markets. Brazil has the fifth-largest population of Internet users in the world, while India has the fourth-largest.

With increasingly affluent consumers purchasing online in all of these countries, now is the time for businesses in developed nations to make their move: launch a targeted web site, develop specific marketing communications and release products.

For example, with the Chinese online environment in its infancy, the country is an ideal target for companies that wish to define themselves and create long-term market expansion strategies. These businesses can make themselves more attractive to Chinese buyers by understanding the market in both a financial and strategic sense. In overseas business, the devil lurks in the cultural details Cultural differences in foreign markets can be difficult to identify. They include everything from language, images and gestures to the use of color, religion and social situations. How should new business partners be greeted and treated? On what side of the car is the steering wheel?

Words, phrases and symbols can mean completely different things in various countries. Failure to fully understand a target market's culture may lead to an unsuccessful product launch.

So while there is still great opportunity for businesses to expand into new markets, MNEs must look at localization as not only a strategic advantage, but as a necessity for success.

What may seem normal in one country may not be acceptable in another. This makes it absolutely crucial for companies to thoroughly research and understand the markets into which they are newly launching products. Here are just a few examples.
In China, red symbolizes good luck. White, blue and black symbolize death, as do clocks, storks and cranes. These colors and images should always be avoided in any form of communication.
Business negotiations often take longer in India. A spirit of fatalism drives an attitude of 'what will be, will be,' and negotiations take their own time.
Religion does not often affect business in societies other than the Middle East and Turkey. In these regions, business conducted during the holy month of Ramadan can be slow, since people are tired from fasting and office hours are greatly reduced.
In the Middle East, Asia, Africa and South America, it is normal practice to do business through a local agent. For example, Brazilians resent an outside party being involved in negotiations. In some countries, it is very important to select the right agent and check them out before starting any marketing campaign.
In Asian countries, "connections" are a huge part of the business culture. To conduct business in these countries, it is essential to make the right connections and develop long-term relationships with them. Without these connections, business with the majority of companies is impossible.


In addition, linguistic barriers can create significant challenges when companies expand into new markets. For example, in the Chinese and Indian markets, multiple languages add complexity to the creation and cultural adaptation of business communications. Chinese also uses double-byte characters, rather than the more typical single-byte. More than getting the words right

Localization and translation are not the same thing. Over the past few decades, the localization industry has grown from simple translation services into a multi-billion-dollar industry consisting of linguistic and cultural customization of:
products
software
web sites
information


Yes, translation is an important aspect of localization. Yet it is just one element of a broader localization process, which includes:
customizing the language and cultural aspects of a product, marketing campaign or web site
ensuring that all forms, dates, currencies, colors, logos, symbols, icons, graphics and much more are properly customized to the targeted local market


According to the Localization Industry Standards Association (LISA), companies today are generating approximately $25 of additional revenue for every $1 spent on localization. As a direct result of their localization efforts, many companies have:
realized a boost in global sales
achieved a global brand presence
generated worldwide product acceptance


Thinking one thing, doing another As a localization company, Conversis wanted to gain deeper insight into the ways MNEs are currently adapting to countries, cultures and languages. The firm commissioned a research study, which was managed by the Localization Program at California State University, Chico. The study reveals a significant gap between the reality of localization practiced by companies and what companies actually think or perceive their localization efforts to be.

Researchers reached out to companies on the Fortune 500 list that maintain an international web presence in different locales. During Phase 1, researchers created an online survey with questions aimed at understanding the web globalization practices of the companies, such as the strategic importance that they place on localization of their online content. Valuable feedback was obtained from a total of 67 completed surveys.

Phase 2 involved an extensive content analysis of these MNEs' web sites. This analysis measured actual online localization and compared it to the survey answers. During this process, the study measured web site localization in terms of:
number of countries and languages that MNEs are targeting online.
the extent of website localization that achieved in terms of local adaptation, layout, global gateway, web support, navigation, translation depth, use of country code top-level domains, web site policies and procedures, and customer support for global web sites.


Almost 71 percent of respondents believe that localization is either "important" or "very important" for international market growth. Meanwhile, nearly 90 percent of executives feel that they have localized their international sites.

The content analysis, however, paints a very different picture:
Localization efforts
* 12.5 percent of sites were slightly different from their English-language counterparts.
* A whopping 12 percent of sites were basically translated replicas of their parent company's English-language site.
Use of ccTLD (country code to- level domain names)
* A ccTLD shows the international customer that the company is committed to their market. It also helps companies to be found more easily using local search engines.
* Approximately 12 percent of companies were fully using ccTLD for their international web sites.
* Almost 61 percent were not using ccTLD at all.
Cultural customization
* Only 3 percent of the sites customized graphics, colors and values to local cultures.
Navigation
* Only 19 percent of company sites have navigational elements equivalent to the English-language pages.
* Even though the companies surveyed see global web sites as a source of revenue, they are not willing to invest to make them easy to navigate for their international audience.
Customer support
* Even though 76 percent of respondents believe localization is either important or very important in achieving international satisfaction, only 14 percent of the international sites actually have a customer support section that is the equivalent to what is being offered on U.S. parent pages.
* About 42 percent of the companies are making their customer privacy, security and other policies available for their global customers, showing that companies are making an effort to make these policies available.


The time to localize? Now. In this current economic climate, localization can be used as a strategic business tool in penetrating other markets. Organizations just need to be aware of the cultural and linguistic barriers and fully understand their target market.

Yet the research makes it clear. Companies understand the importance of localizing. They still need, however, to make dramatic changes on their web sites, such as rewriting and translating text, modifying and creating new graphics, changing colors and layout, and modifying tables, forms and database fields.

For companies looking overseas, there are incredible opportunities beckoning. With the right strategies, organizations can create a first-mover advantage that will yield significant chances for long-term growth.

Gary Muddyman is managing director and chief executive officer of Conversis, a U.K.- based company that advances localization and translation as strategic business tools. Gary leads the company's strategic business development and has successfully launched the company's full range of services.

Prior to joining Conversis, Gary served as director of operations for K International Plc. In this position, he was responsible for development and implementation of business strategies. Before that, Gary spent 16 years working for HSBC Asset Finance UK Ltd., one of the largest banking and financial services organisations in the world. During his tenure there, Gary led various product, commercial and business development divisions. Gary earned a master's of business administration from Warwick University.

About DiversityBusiness.com
Launched in 1999, DiversityBusiness, with over 50,000 members, is the largest organization of diversity owned businesses throughout the United States that provide goods and services to Fortune 1000 companies, government agencies, and colleges and universities. DiversityBusiness provides research and data collection services for diversity including the "Top 50 Organizations for Multicultural Business Opportunities", "Top 500 Diversity Owned Companies in America", and others. Its research has been recognized and published by Forbes Magazine, Business Week and thousands of other print and internet publications. The site has gained national recognition and has won numerous awards for its content and design. DiversityBusiness reaches more diverse suppliers and communicates more information to them on a more frequent basis then all other organizations combined. We also communicate with mainstream businesses, government agencies and educational institutions with information related to diversity. Our magazine reaches over 300,000 readers, a monthly e-newsletter that reaches 2.4 million, and website visitors of 1.2 million a month. It is a leading provider of Supplier Diversity management tools and has the most widely distributed Diversity magazine in the United States. DiversityBusiness.com is produced by Computer Consulting Associates International Inc. (CCAii.com) of Southport, CT. Founded in 1980.


---
All rights reserved.

Print this Article

Email this Article

Submit a Story

Purchase/License

More Articles

Our Sponsors