All rights reserved.

Print this Article

Email this Article

Submit a Story

Purchase/License

More Articles
---
Top 10 Tips For Growing Your Diverse Business From Carlton L Highsmith, Founder and CEO of Specialized Packaging Group, North America's Largest Minority-Owned Manufacturer of Paperboard Packaging
DiversityBusiness.com Magazine Article/- How'd you do it? That's a question that I've been asked countless times from people all across the country. How do you take what you think is a good idea and transform that idea into a sustainable and profitable $160 million business that can last for 25 tears? Clearly, there is not a single nor is there a simple answer to that question. There are however some principles that I've seen that appear to parallel my experience and those experiences of other successful entrepreneurs.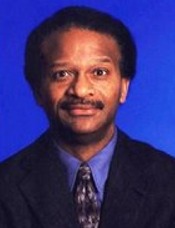 I will always remember that day back in May of 1983 when I walked into my boss's office and resigned from my position as marketing services group manager of the packaging division of Amstar Corporation to pursue my dream of starting my own package design, engineering and marketing company. I had no idea of the magnitude of the challenges that awaited me. But after a 10-year corporate career where I had developed many great skills and lots of industry experience I felt confident that the time was right for me to take all that I had learned and move on to life as an entrepreneur.

Looking back over the past 25 tears I've tried to recount and prioritize those key learnings that have most influenced and shaped how I have approached growing my business. Much in the tradition of David Letterman's Top 10 List, I will present these principles as my "top 10 key learnings for growing a successful business"

#10 - MAINTAIN BALANCE

While hard work and really long hours have been the norm over the past 25 years, I ultimately realized that I needed to balance the hard work with family, friends and fun. I can honestly say to you that although I love and enjoy the work that I do in this business, my greatest joys and pleasures have come ….
from watching my oldest daughter play soccer. First in middle school, then in high school and ultimately in college as a great player at Duke. I rarely missed a game.
or from coaching my youngest daughter's town rec basketball team. We won a couple of town championships.


Even today, I rearrange my travel and meeting schedules to pursue something that I am really passionate about – refereeing high school basketball. So do not be surprised if one Friday night when you're attending your son or daughter's high school basketball game you see a familiar face. It'll be me doing what I love to do. Even though it's a bit more challenging these days keeping up with 16 and 17 year olds on the court, it's still one of my greatest loves. My point is simply that I've found that I think better, I present better, I plan better, I manage better when I've taken the time to enjoy, to appreciate and to celebrate family, friends and activities away from the business. I urge you to do the same.

#9 - KEEP AN ACCURATE SCORE CARD/COMPLETE AND THOROUGH FINANCIAL STATEMENTS

I cannot emphasize enough the importance of preparing and maintaining an accurate scorecard. That scorecard of course will be your financial statements. You will not know if you are winning or losing without an accurate scorecard. One of the most significant and most important disciplines that I took away from my 10-year corporate career was the importance of preparing a budget and having financial reporting systems in place to measure on a routine basis (preferably monthly) actual performance against that budget. It has proven to be invaluable to our success. We've always had financial systems that have given us a clear and accurate picture of the performance of the business. We're able to spot trends early and can make appropriate adjustments as needed. As we've approached banks and financing institutions over the years we've always received very high marks for the thoroughness and completeness of our financial statements. That doesn't mean that we always got the money, but at least we were always complimented on our loan package documents.

#8 – EMBRACE INNOVATION AND BROADEN ITS DEFINITION AS A WAY TO GAIN A COMPETITIVE ADVANTAGE

Innovation has been the engine that has driven our growth over the past 25 years. It was innovation that won us our first major business award back in 1986 and it is innovation that continues to fuel our growth today in 2009. It does not matter how small you are. Great ideas can come from anyplace!

In my view innovation can take on many forms, not just product innovation. We've expanded the definition to include such things as supply chain innovation. We've begun to dissect and analyze the entire supply chain to look for opportunities for breakthroughs that will deliver greater value to our customers and strengthen our competitive position.

I urge you to broaden your definition of innovation to include anything that is breakthrough along any point of the supply chain that you can find that will enable you to deliver greater customer value. You will positively gain a competitive advantage if you can accomplish this.

# 7 – DELIGHT THE CUSTOMER

You must be a fanatic about delivering outstanding customer service. You must be committed to delighting the customer. Make that customer so satisfied with you and your company's products and services that you make your company so valued and so highly regarded that you become indispensable.

We actually measure customer satisfaction at our company. Not only do we measure it, but also we tie a portion of each employee's annual bonus and incentive compensation directly to our customer satisfaction metric.

#6 – PROPERLY PLAN PREPARE AND RECOGNIZE OPPORTUNITIES

In 1983, I attended a minority business trade expo in Connecticut. It was my very first business expo but I attended it with a plan of action. There was really only one potential corporate participant at the expo that bought what I was selling. That was Heublein. At the time Heublein was a consumer products giant who owned such brands as Smirnoff, Popov and Ortega Taco. I spent days preparing and planning for that initial encounter with Heublein. I bought samples of their products, researched how they were trying to position their brands and came with ideas, prototypes and concepts that I thought would interest them. Boy, did I get their attention! I guess they had not expected that anyone would go to the extent that I had in getting to understand their business and to put forth unsolicited innovative, exciting and interesting ideas for several of their product categories. My goal was to get a follow up meeting with their purchasing and package design groups and that goal was accomplished. They actually agreed to meet with me at their offices in Farmington, CT that very afternoon. Though I did not win any business from that initial session with Heublein, the director of purchasing was so impressed with the thoughtfulness of our presentation that he gave me something that would ultimately prove to be tremendously more valuable – a referral and an important contact. That contact led to a series of relationships and events that would culminate in my partnering with a large international printing and packaging company that I would ultimately acquire.

My point here is that as you approach any expo or new customer presentation you should approach it with a plan. Research your target customers. Understand their goals and objectives. Identify their problems. But more importantly plan and develop your strategies that will demonstrate to your prospective customer that you have the product, service or expertise that will help them to meet their objectives or solve their problems. Develop and work that plan. Dazzle them at that initial presentation. Show them how you can help them win in their marketplace!

# 5 – FIND THE TIME TO THINK STRATEGICALLY ABOUT YOUR BUSINESS AND DEVELOP A FRAMEWORK (SET OF DISCIPLINES) THAT WILL DRIVE PROFITABLE GROWTH

I've always tried to understand how my business fit into the larger universe of what was going on in my industry. I've always tried to fully comprehend what customers were looking for and what they valued. I've been diligent about knowing what my competitors were offering and how it compared to my offerings. I've always tried to remain on top of the emerging technologies and know the evolving trends in my industry. I believe that all businesses, no matter their size, must have this perspective if they are to become successful. You've got to recognize your strengths (and weaknesses). Most importantly you have to figure out how you are going to deliver more value to your customer than your competitor can. That's how you win.

Toward that end of thinking strategically about our business we've developed a business model or set of disciplines that we use that have helped us to win over the past 25 years.

We call it our S.M.A.R.T® model – Strategic Marketing and Responsive Teamwork. The principles of our S.M.A.R.T® model helps us maintain a disciplined approach to both how we look at the market and how we think about and operate our business. It captures the four key disciplines that form the cornerstone of how we have strategically positioned our business. It drives how we select target customers/markets (SBD), how we drive innovation (PDI), how we promote operational excellence (PIV) and finally, how we foster a culture of continuous improvement (WCP).

Our SBD (Strategic Business Development) discipline forces us to think critically about the kinds of business that we target, because in reality not all business is necessarily good business for our company.

Through our PDI (Product Development/Innovation) discipline we are forced to keep innovation at the forefront of our thinking to insure that it remains the engine that drives our growth.

Our PIV (Planning, Implementation, Validation) discipline is a fully documented stage-gate process that insures that once we receive a business award we transition and execute it flawlessly.

And finally, our WCP (World Class Performance) approach fosters a continuous improvement culture within our business that is driven by the harsh reality that there are competitors plotting and planning now and everyday to take away our business. I'm really paranoid about losing business. You should be also. So paranoid that we are constantly looking at ways to improve all areas of our business so that we can deliver more value to our customers by providing –
lower costs
improved quality
more innovation


# 4 – MAKING CRITICAL STRATEGIC CHOICES/MANAGING LIMITED RESOURCES

There will come a point in time in the life of your business when you will attain some level of success. No doubt many minority-owned enterprises have already reached that point. You will start to make money. Some of you will start to make a lot of money. You will then be forced to make choices, critical choices about how you will spend your money. Some will decide its time to buy that new BMW. Some will decide its time to move into a larger house – one with a larger pool and perhaps a tennis court. Some will decide its time to buy that vacation home on the Cape or that condo in South Beach. Some may decide its time to give more to your favorite charity or your church. That's all good. You should enjoy the fruits of your efforts. But don't forget about your business. Understand that you need to re-invest in your business if you want it to be sustainable. You need to invest to position your company for future growth and expansion. At SPG we have a very strong commitment to re-investing back into our business. Whether in new computer information systems, in new printing and converting technologies, in employee and executive training and development, in infrastructure or in acquisitions, re-investing back into the business is an imperative for sustained growth.

In 1997 a tremendous opportunity presented itself that would enable me to transform my business. I had the opportunity to make my first major acquisition. For $24 million dollars I could buy the Lawson Mardon North American Packaging division from Alusuisse Lonza. Had I not deferred on buying that vacation house on the Cape or that condo in South Beach I would not have had the $2 million in cash that I would need to close that transaction. I would not have been positioned to take advantage of that incredible opportunity. Remember that your strategic choices become limited if you have not planned for or positioned your company for growth by re-investing in the business.

#3 – HAVE A VISION AND THE COURAGE TO SEE IT THROUGH

You must somehow be able to see the end in the beginning – that's what having a vision really means in my view.

Did I envision 25 years ago growing my business to the size that it is today? Of course I didn't. Did I envision someday building a company that was innovative, adaptive, customer focused and valued excellence? I certainly did. Could I have called it quits at any time during those first 3 years of being in business with all of the financial hardship that I had to endure? Surely I could have and no one would have faulted me. There were at least a hundred times during those first 3 years when I could have turned out the lights on my entrepreneurial career and glided back into life as a corporate executive. But somehow each time the notion to quit entered my mind I kept seeing the end, kept having this vision of running this company that I had dreamed about and so I didn't quit.

No matter if your company is 10 days, 10 months or 10 years old always remember to keep trying to see the end.

#2 – DEVELOP A REPUTATION FOR INTEGRITY AND HONESTY

Like it or not, your reputation and the reputation of your company will follow you no matter where you go. Whether or not you keep your commitments, especially the ones that you make to your lenders, your employees, your suppliers and your customers will long be remembered. You will be judged by whether or not you keep your word. Your future dealings with lenders in particular will be determined by your past dealings with them and whether or not you have kept your commitments. We work extremely hard to keep every promise that we make. We bend over backwards to honor our commitments.

In dealings with lenders if we saw trouble on the horizon we dealt with it head on.

Those few times over the past 25 years, when needed, we've proactively gone to our lenders to explain what trouble we saw coming and to explain the impact we anticipated that the trouble could potentially have on our business. We would also detail for them our plan to mitigate and remedy to get back to plan. This approach has paid tremendous dividends for us over the years. We've cultivated outstanding relationships with our banks and lending institutions over the years. This has been a real key to our success. Your relationship with your lenders is as important as the relationship with your customers. You cannot grow a business to scale without having access to capital.

# 1 – NUTURE RELATIONSHIPS – SUSTAINABLE RELATIONSHIPS

There was no more important or more recurring theme that emerged from my 25-year compilation of key lessons than the theme around building and nurturing sustainable relationships. I could never have grown my company to its current size were it not for the personal and professional relationships that I have forged with so many wonderful and incredible people. People who have been willing to reach out over the years to…
open doors for me
return a phone call
agree to meet with me
agree to set up a meeting for me with a colleague
provide a recommendation
offer some well heeled advice or words of encouragement
go the extra mile to help me


That minority business expo that I attended 25 years ago in 1983 I point to quite often as the most important event in the history of my company. It was a milestone event in the evolution of my company. That event spawned the beginning of a series of relationships that would transform my business. Remember the Heublein purchasing manager that I referenced earlier? His name is Vince Scacchitti. It was Vince who introduced me to Gary Cronin, then vice president of US sales for Lawson Mardon Packaging. After meeting and forming a great relationship with Gary Cronin, in 1984 I formed a strategic selling/marketing alliance with his company, Lawson Mardon Packaging. The enormous success of that strategic alliance ultimately led to my acquiring the Lawson Mardon North America packaging division in 1998. It was this $24 million acquisition that gave me the platform that I needed to grow our business to its current size of $160 million, with 5 manufacturing sites that employ almost 600. My advice to you is to use similar networking events wisely. Work them to the max and really get to know and nurture relationships with the people who can help you.

I hope that you see in me living proof that with a little luck and sticking to a few fundamental disciplines anything is possible. Work hard and have fun. I can think of nothing else I would rather have done over the last 25 years than to have run this business. I've established relationships and formed friendships that will last forever.

About DiversityBusiness.com
Launched in 1999, DiversityBusiness, with over 50,000 members, is the largest organization of diversity owned businesses throughout the United States that provide goods and services to Fortune 1000 companies, government agencies, and colleges and universities. DiversityBusiness provides research and data collection services for diversity including the "Top 50 Organizations for Multicultural Business Opportunities", "Top 500 Diversity Owned Companies in America", and others. Its research has been recognized and published by Forbes Magazine, Business Week and thousands of other print and internet publications. The site has gained national recognition and has won numerous awards for its content and design. DiversityBusiness reaches more diverse suppliers and communicates more information to them on a more frequent basis then all other organizations combined. We also communicate with mainstream businesses, government agencies and educational institutions with information related to diversity. Our magazine reaches over 300,000 readers, a monthly e-newsletter that reaches 2.4 million, and website visitors of 1.2 million a month. It is a leading provider of Supplier Diversity management tools and has the most widely distributed Diversity magazine in the United States. DiversityBusiness.com is produced by Computer Consulting Associates International Inc. (CCAii.com) of Southport, CT. Founded in 1980.


---
All rights reserved.

Print this Article

Email this Article

Submit a Story

Purchase/License

More Articles

Our Sponsors