All rights reserved.

Print this Article

Email this Article

Submit a Story

Purchase/License

More Articles
---
One Woman's Journey: Logistics with Technology
DiversityBusiness.com Magazine Article/- Amid the major brands in the freight-forwarding industry is a rapidly growing company that has earned a distinctive reputation in North America for hands-on, five-star service.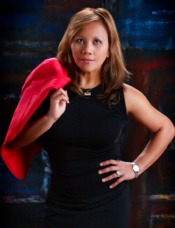 That is no small feat in the complex world of transportation logistics, where customers' plans often change midstream, and everything from fragile medical equipment to high-end rack servers to reverse logistics must be delivered on time and damage-free.

Catering to government agencies and major corporations including Dell, HP, IBM, Panasonic and NEC, Sacramento-based Freight Solution Providers (FSP) continues to win over and expand its customer base with attentive, personalized service—a trait that is seemingly vanishing with the onset of automation and off-shore support in virtually every industry.

FSP is also driven by another core value: workplace diversity.

Led by founder and CEO Lielanie Steers, the company has become the nation's largest female-minority-owned freight forwarder. It is also an award-winning employer that embraces its workers' diverse talents, backgrounds, cultures and lifestyles.

Celebrating its 20th anniversary, FSP has no intention of changing its centralized organizational structure or the premium it places on customer service, human talent and hard work.

"In many ways, we are a contrarian organization," said Steers. "FSP is competitive price-wise, but delivering incomparable service is our biggest asset. We listen to our customers instead of just telling them what they need, and we can adapt quickly if they move their manufacturing and distribution centers or make logistical changes."

FSP also provides value-added services typically not offered by its competitors. Time-specific delivery, inside delivery, placement, dunnage removal, temporary storage, managed deployment and factory-direct shipments are among the company's many specialties.

"Whatever the customer needs, we make it happen," said Steers.

It is that spirit that drove Steers to start her own business more than two decades ago.

Steers felt that the freight company she worked for at the time was not serving its customers' best interests. Wanting more than just a job, she was determined to create a company in her vision.

And she did just that.

With just $5,000 start-up capital available through her credit card, Steers set up shop in April 1989 with little more than a phone, fax machine and several desks in a tiny office-warehouse facility.

The Sacramento region was ripe with opportunity, given the large pool of manufacturers and operational military bases at that time. Steers went head to head with major shippers such as Emery Worldwide for a portion of what was even then a multi-billion-dollar industry.

The region's booming market and Steers' perseverance were a winning combination over the next several years. Her dream was becoming a reality.

Steers' tenacity and self-confidence can be attributed to her childhood in the Philippines. Living alone in Manila, she attended religious schools before immigrating to the United States at 15.

"When I was young, I learned to never give up," said Steers. "Today, I embrace every challenge with enthusiasm and without fear. I know that my team and I can accomplish anything."

Of course, the challenges of running a bustling company never cease. One of the biggest and most frequent obstacles Steers addresses is dispelling the misperception that smaller, minority-owned operations cannot handle large volumes.

Here, too, Steers and FSP have repeatedly succeeded in setting the record straight.

Winning its first contract from IBM in 2006, FSP consistently demonstrated to the computer giant it could handle increasing load volume without compromising top-level customer service.

Today, FSP is a second-day and deferred carrier for all of IBM's factories for racks and non-rack products. It also supports IBM's demonstration team, and customized product and marketing groups.

"Long before FSP ever earned a penny from IBM, we studied the organization and its products thoroughly," recalled FSP's Jeff Adams, executive vice president. "We did our homework to make sure we understood its culture and service expectations."

IBM's own supplier-diversity program was instrumental in helping FSP get the corporate education it needed. The program's representatives helped FSP navigate through IBM's procurement processes.

"We offer a vast range of resources to support diverse suppliers," said Michael K. Robinson, program director for Global Supplier Diversity at IBM. "Our portfolio of educational, financial, technical and mentoring programs has been instrumental in indentifying new ideas and solutions in the marketplace. Supplier diversity has been and will continue to be an important catalyst for driving competition, innovation and value for our shareholders."

Before and since then, FSP has won and retained contracts with other well-known companies across many industries. And it continues to pursue new customers, often times with the assistance of supplier-diversity professionals inside the companies.

Members of FSP met Portia Odette, Nike's supplier diversity program manager, at an industry conference in 2006. Odette took it upon herself to help FSP become familiar with Nike's procurement program, as well as its category managers and other contacts.

"It takes time to get new suppliers into a major corporation," said Odette. "But that does not preclude us from striving to find more diverse suppliers that can do the job equally well.

"Quality of product or service is Nike's most important criterion. Our supplier-diversity program helps us to identify diverse companies with whom our buyers may not be familiar. Inclusion of diverse suppliers in the sourcing process bolsters competition among current and potential suppliers, which is ultimately good for Nike, its customers and shareholders."

FSP went through a similar process with Dell Inc., and won its first contract with the Round Rock, TX, computer maker in 2000. Since then, it has expanded its relationship with the company.

Ying McGuire leads Dell's Global Supplier Diversity effort.

"We believe quality diverse suppliers like FSP provide another level of competition and innovation within Dell's global supply chain," said McGuire. "We created a number of innovative programs making it easier for diverse businesses to gain access to procurement opportunities and to forge successful, long-term relationships with Dell.

"For example, we introduced 'Direct Talk,' which provides qualified diverse suppliers direct access to procurement managers and executives for six- to 12-month procurement opportunities. Having our procurement executives mentor diverse suppliers is yielding positive results."

FSP has welcomed this reciprocal model and even runs its own supplier-diversity program. Today, Irenessa Oliva, FSP's director of diversity, works with her company's sales team to cultivate relationships with Nike and other prospects, and also strives to enhance supplier diversity inside FSP.

"Just like our customers, we identify the products and services we need, then look for as many viable suppliers as possible," said Oliva. "Our own supplier-diversity program has played a useful role in expanding our supplier universe and making our procurement process even better.

"And it has given us a much better appreciation for what our customers expect from us as a diverse company during the RFP process and after the business is won. It is a win-win program that smaller companies should consider implementing."

Brian Tippens, director of global supplier diversity at HP, agreed.

"Under-represented businesses with in-house supplier-diversity programs benefit in two ways: they augment their own procurement efforts and, secondly, they get the ability to see the RFP process through our lenses, which can improve their sales efforts. It is important to realize that diversity alone is never the tipping point," he said.

The basics—price, service and performance—still matter the most.

FSP may not be as well known as some of the brand-name carriers, but Steers and her team have proven time and again they have the structure and know-how to deliver on commitments they make to their customers.

The company's centralized structure and technology innovations are two key elements driving its continued success.

Refusing to decentralize despite its substantial growth over the past decade, FSP believes it has an advantage over carriers that have satellite operations.

"Our customers really like the fact that we have a core team that handles everything for them day and night," said Steers. "While growing, we have resisted the temptation to set up regional offices. Being a centrally managed operation keeps us nimble and strengthens our ability to communicate extraordinarily well as a team."

Steers recalled one customer with about 10 "silos" around the United States. Set up a local office at each location, said the customer, to ensure that service is not compromised.

"We listened to the customer and explained why they would benefit from one source, one system," said Steers. "And we subsequently proved to them that a central brain trust is more efficient in many ways and far more adaptable when in-transit shipments change, or distribution hubs are moved or closed, which is very common in the industry."

Cutting-edge, customer-centric technology has been another advantage for FSP, which, in fact, has led the industry on various tracking and other IT logistics initiatives over the years.

Among its accomplishments, FSP was the first carrier to place the entire bill of lading (essentially proof of delivery) online for its customers. It is a common industry practice today, but it was a groundbreaking event back in 1997.

"'Logistics easier with technology' has always been one of our mottos," said Ray Plyler, FSP's vice president of IT. "We built our own IT infrastructure so that it is perfectly suited to our centrally run organization. Out-of-the-box software was not an option for us."

Today, FSP and its customers, partners and suppliers are connected to a centralized management system that provides pertinent information in real-time. Web-enabled tools provide real-time shipment tracking from start to finish, and can also provide proof-of-delivery scanned images, data mining tools, full-shipment-status history, location mapping, service-change request handling and other services on-line 24/7.

Customers access all these features without having to upgrade their legacy systems. FSP's nimble IT team builds the appropriate interface for each customer.

But Steers is quick to assert that, as great as today's technology revolution is, human interaction is irreplaceable.

"Technology is only as good as the people you have in place to run it," she said. "Our single greatest strength is our team of people who are willing to do whatever it takes to get the job done. If you do not go the extra mile when necessary, you will fail."

That explains why FSP's CEO still plays an active role in customer service.

"Nothing is more important than fulfilling our customers' expectations," said Steers.

Under her leadership, FSP is meeting or surpassing those expectations by all key measures. Annual revenue has grown an average of 28.5 percent over the past two years. Moreover, the company has garnered a best-in-class on-time performance of nearly 99 percent, and an industry-best overage/shortage/damage ratio of just 0.00029.

Those are impressive numbers for a company that is been in business for a relatively short period of time.

Said Steers, "We know exactly where we fit in the transportation logistics ecosystem and we are thriving."

About DiversityBusiness.com
Launched in 1999, DiversityBusiness, with over 50,000 members, is the largest organization of diversity owned businesses throughout the United States that provide goods and services to Fortune 1000 companies, government agencies, and colleges and universities. DiversityBusiness provides research and data collection services for diversity including the "Top 50 Organizations for Multicultural Business Opportunities", "Top 500 Diversity Owned Companies in America", and others. Its research has been recognized and published by Forbes Magazine, Business Week and thousands of other print and internet publications. The site has gained national recognition and has won numerous awards for its content and design. DiversityBusiness reaches more diverse suppliers and communicates more information to them on a more frequent basis then all other organizations combined. We also communicate with mainstream businesses, government agencies and educational institutions with information related to diversity. Our magazine reaches over 300,000 readers, a monthly e-newsletter that reaches 2.4 million, and website visitors of 1.2 million a month. It is a leading provider of Supplier Diversity management tools and has the most widely distributed Diversity magazine in the United States. DiversityBusiness.com is produced by Computer Consulting Associates International Inc. (CCAii.com) of Southport, CT. Founded in 1980.


---
All rights reserved.

Print this Article

Email this Article

Submit a Story

Purchase/License

More Articles

Our Sponsors