All rights reserved.

Print this Article

Email this Article

Submit a Story

Purchase/License

More Articles
---
Partnering with Supplier Diversity by Eric Zorn, Executive VP & President, Wal-Mart Realty
DiversityBusiness.com Magazine Article/- As we continue our journey of providing great service and establishing strong business partnerships, Wal-Mart Realty is committed to making advancements in the realm of supplier diversity.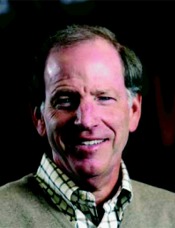 Partnering with Supplier Diversity is important to the advancement of our future projects in Wal-Mart Realty. With that partnership comes the ability to create new jobs and opportunities for minority- and women-owned businesses, as well as the ability to connect at the local level to the communities where our projects are at the forefront. Strengthening those relationships with minority- and women-owned businesses is the right way to create momentum for our company.

As a member of the Supplier Diversity Internal Steering Committee, a committee filled with leadership across the largest spending areas of our company, I have been able to see first-hand the successes that growing our diverse suppliers have afforded us as accompany.

The past several years have been especially fruitful. Wal-Martís Supplier Diversity programís direct spend is projected to be more than $6 billion this year, a 25% increase over 2007. On top of that, our 2nd Tier spend is projected to be around $2 billion. That is a great accomplishment, and Wal-Mart Realty is proud to be part of that.

The Supplier Diversity teamís partnership with Wal-Mart Realtyís procurement, maintenance and construction business is a flourishing success. There is a strong commitment to increasing the companyís relationships with minority- and women-owned contractors in our building program. This commitment led to us hosting annual minority construction summits. These summits include suppliers interested in working on our new stores and remodel and facility maintenance programs. Some of those relationships include Broadway Consolidated, Crossland Construction and Powers and Sons. Our relationship with Powers and Sons strengthened after the first summit. Because of this, we sponsored a scholarship for Powers and Sons to go through the Tuck School of Business, a program at Dartmouth College that helps businesses realize their full potential.

We understand that continuing to build great supplier partnerships will help increase the effectiveness of our business. While increasing the business we do with minority- and women-owned businesses, we are helping to also increase the diversity talent pool in the real estate and construction fields. We are proud of the success we have had, but are also excited about the future opportunities on our journey.

About DiversityBusiness.com
Launched in 1999, DiversityBusiness, with over 50,000 members, is the largest organization of diversity owned businesses throughout the United States that provide goods and services to Fortune 1000 companies, government agencies, and colleges and universities. DiversityBusiness provides research and data collection services for diversity including the "Top 50 Organizations for Multicultural Business Opportunities", "Top 500 Diversity Owned Companies in America", and others. Its research has been recognized and published by Forbes Magazine, Business Week and thousands of other print and internet publications. The site has gained national recognition and has won numerous awards for its content and design. DiversityBusiness reaches more diverse suppliers and communicates more information to them on a more frequent basis then all other organizations combined. We also communicate with mainstream businesses, government agencies and educational institutions with information related to diversity. Our magazine reaches over 300,000 readers, a monthly e-newsletter that reaches 2.4 million, and website visitors of 1.2 million a month. It is a leading provider of Supplier Diversity management tools and has the most widely distributed Diversity magazine in the United States. DiversityBusiness.com is produced by Computer Consulting Associates International Inc. (CCAii.com) of Southport, CT. Founded in 1980.


---
All rights reserved.

Print this Article

Email this Article

Submit a Story

Purchase/License

More Articles

Our Sponsors