All rights reserved.

Print this Article

Email this Article

Submit a Story

Purchase/License

More Articles
---
Globalization From the Inside Out by Kent Brittan, Former Chair, United Technologies International Operations
DiversityBusiness.com Magazine Article/- It is difficult to read a newspaper these days without seeing a plethora of articles dealing with some aspect of globalization. Virtually all of these articles are written by observers of the phenomenon and reflect a view from the "Outside In" - the current and forecasted future state of affairs as the observers see it. This information is often interesting, but does not explain why things are happening. Nor are the comments detailed enough to be useful to those whose companies are directly impacted by globalization and which seek guidance. This paper proposes, therefore, to give a perspective about globalization by some leading practitioners who have been deeply involved in the new global environment. Bob Moffat, Senior Vice President, Integrated Operations of IBM, Mike Eskew, CEO of UPS, Keith Nosbusch, CEO of Rockwell Automation, and Carmen Castillo of SDI, have contributed to this paper in order to illustrate their view from the "Inside Out". Seeing globalization from this perspective will hopefully be useful to the supply base of large companies, and in particular, to women and minority-owned businesses in their effort to keep up with their customers.

Major Forces at Work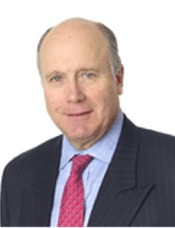 Thanks to all the media attention, virtually everyone on the planet has a basic understanding of what globalization is all about. In some quarters globalization is seen as the principal force of the 21st century. But despite having received most of the attention of the media, globalization is not the only unprecedented major change in the world.

The Increasing Power of Women
This structural shift of control from male to female is in its early stages, but the educational statistics for enrollments and test scores in schools are a good guide as to the future. What is of particular interest for us in this project is the rapid rise of women in business. Women-owned businesses in the USA grew at a 42% rate over the last decade or about twice that of all firms. About 40% of all American businesses are more than 50% women-owned (Source: Center for Women's business Research). A recent article in the Financial Times (October 2, 2006), pointed out the huge contribution of women to the increase in GNP of the large industrial countries over the past years. The growth of the female workforce, now at two thirds of the women working age in the United States versus one third fifty years ago, has thus far compensated for lower birth rates and the negative demographic effects of the aging population. Similar female employment statistics are found not only across Europe but in South East Asia as well. To the extent that this transfer of power is accompanied by female entrepreneurs seizing the opportunities created by globalization will make this phenomenon all the more powerful. The Economist (from the Financial Times article) has concluded that this increase of women in the working population has contributed more than China to the growth in the world's GNP.

Approaches Towards Globalization
Globalization means many things to many people. Governments around the world have worked hard to reduce or eliminate foreign exchange controls and tariffs to create large regional free-trading zones only to see their work overwhelmed by a "global trading block" over which they exercise little to no control and try to react with their few tools.

Individuals enjoy the wider array of low cost goods now available, while fearing the eventual impact on their jobs. IBM's Bob Moffat sees globalization as worldwide integration:

"There's no doubt globalization is the buzzword of our time. The term is used in so many contexts for so many different purposes I would be hard-pressed to say that the media -- or anybody else -- has missed a key aspect of it.

"That said, globalization is too often portrayed as an either/or debate; something that you have to be for or against; think is good or bad. It can be -- has been -- a very polarizing topic.

"There are some who say Globalization is all about ramping up low-cost operations in emerging countries while winding down operations in mature markets. And there are others who see it as the panacea for global prosperity. I have a different view. Globalization is the ability to assemble the right skills, in the right place, at the right cost -- and being able to harness them along with your experience and expertise on behalf of your clients. In this sense, it's a more a matter of 'global integration'."

Mike Eskew describes the UPS journey:
"Anticipating the global economy of the 21st century, UPS in the late l990s transformed its own business mission from that of a package delivery company to one that synchronizes global commerce for its customers. UPS has acquired and aligned new supply chain resources and emerging technology applications to match customers' global economy needs for synchronized supply chain, business process and export solutions.

"UPS's commitment to China reflects that approach. As China began to welcome foreign direct investment, UPS not only expanded its air package and freight network in Asia and China, but also its China logistics resource capabilities. UPS is also helping Western companies to take advantage of China and other developing nations' expanding middle class consumer markets with technology solutions that simplify exporting."

Keith Nosbusch outlines Rockwell Automation's progressive approach:

"The way we look at globalization as a company has evolved. First, we expanded sales outside of the U.S. by opening sales offices, expanding support and providing some documentation in local languages. We began to leverage our global buying power allowing us to source for best of breed services and products. We then began to identify premier manufacturing locations and capabilities around the world so that we could improve the ability to deliver a product when the customer wanted it to anywhere in the world.

"Today we are focused on proximity to the customer so we can offer our full range of business products and services where the customer is located, from sales and support, to manufacturing, engineering and marketing. We are locating the business management and strategic decision-makers near the customer."

From the Inside Out
When we talk about the globalization of business it is important to recognize that for many companies this is nothing new. Large corporations have been operating on a global basis for years, if not decades.

What is new are the breaking down of many of the barriers to the free movement of goods and services, the information technology revolution, the creation of regional trading blocks in Europe and North America, worldwide sourcing, and the opening of China, Russia and Central Europe to economic integration with the Western economies. This has dramatically increased the scale of international trade over the past two decades. The large multinational, or more appropriately, "global" companies, for which the cost and difficulty of entering the new markets is relatively low, have been quick to seize upon the growth opportunities. These companies have also discovered and developed new low cost sources of supply, by building their own factories, enabling the transfer of existing suppliers, or by simply developing new relationships in these markets and thereby improving their cost structure and competitiveness.

While sales and marketing growth in newly opened markets is very opportunistic and easy to understand, globalization of supply at the corporate level is not something haphazard. Many people make the mistake of assuming that the globalization of supply is equally opportunistic and equivalent to the much-maligned word "outsourcing". In fact, outsourcing is only one part of an enterprise-wide operations strategy. This can be better explained graphically in the simple decision-tree diagram shown below.

The process begins with the fact that many companies today are re-examining all of their operations to decide what they are really good at from a cost and operational viewpoint or where proprietary technology is involved. If done properly, this core/non-core study of products, … generally leads to the conclusion that many things currently performed in-house would be better performed by the supply base.

If the decision is to "buy" rather than "make", the next step is to go through a sourcing process to determine where to obtain the product or service.. The point here is that for most companies outsourcing is, in fact, one result of an overall analytical process to determine the correct operational and procurement strategy, and not an end in itself.

When the analytical process leads to the decision to move production or services offshore, it should not be taken lightly. Companies have manufacturing quality controls, IT and engineering standards, environmental requirements, communications protocols, confidentiality rules, etc. that must be respected wherever they operate. Moving to a new country or a new supplier usually requires substantial support from the home country, both for those things sent to a wholly-owned subsidiary or outsourced to a third party. This support adds significant costs. This is why companies often prefer to transfer them, wherever possible, using their existing supply base.

Companies are not moving to China just for low-cost sourcing for export, but also to access their growing local market. Thus, if the ABC Company builds a new factory in China, it could be both to export from China and to serve the Chinese market.

This is true not just for major corporations and not just in China but for smaller firms and other global markets as well. ABC might also be generating increased exports from the United States around the globe thanks to lower costs on the series of part numbers sourced in China. It is easy to understand how the net impacts of these investments and transfers of production soon become very difficult to calculate, especially when aggregated at the national or world-wide level. Bob Moffat describes the IBM approach:

"Globalization is changing the fundamental model for how businesses shape strategy, management and operations in a truly global way. It is creating the capacity to assemble and deploy global capabilities faster . . . more efficiently and effectively. At IBM, we call this new model the globally integrated enterprise. This kind of enterprise locates operations and functions anywhere in the world based on the right cost, the right skills, and the right business environment; and it integrates those operations horizontally and globally.

"For example, at IBM, we used to have separate supply chains in different markets, now we have one supply chain -- a global one -- for the entire company. In our professional services businesses, where we used to think about our human capital -- our people -- in terms of countries and regions and business units -- we now manage and deploy them as one global asset. If you apply that same logic to all the operations of a company... from R&D and finance, to manufacturing and logistics -- you begin to see how different this globally integrated model is.

"A lot of people think the battle lines are being drawn between companies in the US or other mature race is on between companies that embrace innovation and those that don't. Companies all over the planet are aggregating commodity technology and emergent labor pools with the internet and doing the most extraordinary things for cheap . . . at a very quick pace. These are the tools companies are assembling to develop new business models that are inherently lower cost and highly disruptive. The companies that are capitalizing on these forces are just as likely to be in India as they are in Indianapolis.

"Like a lot of companies we at one time viewed outsourcing as mostly off-loading mundane tasks we didn't want to do ourselves. That has completely changed. Over the past decade, IBM and its clients have changed structurally, operationally, and culturally in response to globalization and new technology. Now the spread of outsourcing is encouraging companies to view themselves as an array of specialized components, giving companies new choices about where they want the work to be performed and whether they want it performed in-house or by an outside partner. This is the kind of openness and interaction that leads to innovation."

Recreating the Supply Chain
For Western industrial companies the result of these new manufacturing and sourcing strategies has been to create a complex global distributed manufacturing and supply chain environment requiring far more orchestration than before. The complexity is even amplified for those forward-looking companies espousing lean manufacturing techniques to improve customer responsiveness and working capital turnover. In the lean manufacturing environment where inventory buffers disappear and a superior logistics capability becomes a core requirement complete, on-time, zero defects products are expected from the supply base with each and every delivery. Logistics, usually not very high on the corporate radar screen, has suddenly moved to the forefront of desired core competencies. Mike Eskew talks to some of the current failings of the existing worldwide logistics infrastructure:

"Sometimes overlooked is the stress rapid global trade growth is placing on the world's infrastructure capabilities – ports, airports, roadways, rail – to handle the increased volume. Over the last three decades, world trade has grown at an annual rate three times higher than world GDP.

"Today, 68 percent of all goods are sourced internationally, frequently traveling over 8,000 miles from point of production to point of sale. Of course, developing economies like China and India are challenged to ramp up infrastructure capabilities, but so is the U.S., where we've shown complacency in relieving congested ports, airports and roadways, and in upgrading rail transportation capabilities."

Because lean manufacturing is very time- and space-efficient large companies are asking their major first tier suppliers to take charge of managing many of the smaller first and second tier suppliers. In other words, the major tier one suppliers become bigger with responsibilities for quality and delivery (including sequencing) for many of the smaller suppliers which drop to the second tier. . It is important to understand that in this new complex environment large companies are looking to their suppliers for solutions, not just parts. There is an increasing burden on tier one suppliers to increase their engineering contribution to support the customer. The days of simple "build to print" are over. The new paradigm is that of a substantial contribution of intellectual capital in the value proposition. If a supplier can provide an improved logistics, delivery process and a mistake-proofed zero-defects product, the doors of opportunity will open. Clearly, seizing these opportunities requires suppliers to be very close to customers and understanding their needs, including understanding in detail how their parts are delivered, received, moved, presented, and assembled in the customer's assembly line. Bob Moffat describes what is happening this way:

"Globalization or 'global integration' has two elements of equal importance. The first is about having deep local roots; and I don't mean a superficial presence; setting up an office here and there and hiring some people. Deep local roots is having the experience or as I like to say the 'scars' of actually having run a business in different markets around the world. It's having a local management team with leaders who understand the culture, the customs, the regulations and the local business conditions. It's building deep relationships with governments, with suppliers, academia and being an integral part of the community, and then it's leveraging that experience to drive growth.

"However, serving clients locally does not mean doing everything, everywhere; the other aspect to being global is about creating truly global operations. ..

"Deep local roots and global operations, these are two elements of globalization. Skills in emerging markets like India and China are important, but they're not the whole story. Being global is making efficient and effective use of global capabilities -- all capabilities everywhere in the world. "

Service Companies
The globalization occurring in manufacturing is also happening in Information Technology and Engineering services. Why? Because the delivery and administrative aspects of virtually every service can be "Internetized", that is, digitized and totally reformatted to the Internet environment. . Any service company which has not reinvented itself on the Internet is headed for trouble. Mike Eskew gives a view of the future competitive environment where globalization will create millions of new customers for service industries:

"Innovation will spring from all players within the network. A catalyst to global innovation will be increasing access to information via emerging networking technologies that will make access to knowledge universal. That will give rise to legions of consumers in developing countries like China, India, Brazil and Russia. A billion new consumers will enter the global marketplace by 2015".

Many people make the mistake of viewing off-shoring IT and engineering work as a zero-sum ("I win/you lose") game. In fact, it can be a tremendous catalyst for growth. In today's highly competitive world most companies have more work than budget for IT and Engineering.... Outsourcing is not just about cost reduction or substitution; the engineering budget remains the same. It is about firepower, growth, and competitiveness. The ability to leverage the intellectual power of an organization is huge.

Keith Nosbusch talks about Rockwell Automation's holistic view of transferring functions to Asia:

"…. it is not just about resources, it is about bringing all business functions into Asia. We started in the region with sales and support and then manufacturing. But we soon realized that being successful there is not just about sales, support and manufacturing, it is about local businesss management, regional development resources, and the ability to be closer to the customer in all dimensions. In China and India, we are putting in resources across the breadth of the company to be close to the customer, to be able to hear the voice of the customer and to be able to quickly respond."

Future Competition
Globalization is not all good news. While many large corporations have benefited from access to new markets and low cost sources of supply, they are now witnessing the creation of new competitors from low cost countries that they never expected to see even in "their" domestic markets. The rise of new competitors will not be limited to competition for market share. New corporate giants from the developing world are now competing for funds in the world's capital markets and even acquiring some of the large corporations of the major economies. This free movement of capital is now sometimes being challenged by governments, which sometimes engage in anti-globalization protectionism, even within their own trading bloc, to protect national corporate standard-bearers. The suppliers of large Western companies must get used to the fact that sooner or later they might become suppliers to a Chinese or an Indian conglomerate as a result of acquisition. Walking away is usually not an option. Scenario planning is. Mike Eskew talks about what it will take to compete in this new world:

"Multi-national companies will also emerge from developing nations and across industries. It will be a worldwide race to the top, won by organizations through a commitment to collaboration, and by individuals through a commitment to education and life-long learning."

Supplier Reaction
Moving overseas may seem relatively easy to do for the large global company; it is far more difficult for the domestic supply base, which is generally much smaller companies with fewer resources, to follow their major suppliers to countries where they have little experience.

Sometimes larger customers will help the supplier make this transition, if they are critical to the production process. More often than not, suppliers should not count on this support and need to expand on their own.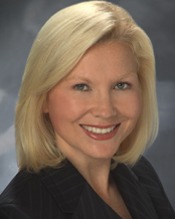 Carmen Castillo, President of Superior Design International, a first tier supplier to several large corporations, talks about her experience with globalization:

"Globalization at my company (SDI) is the result of the need to serve our customers, and has had a major impact on my business as both a purchaser and seller of goods and services. My organization now has to manage programs and project initiatives in many countries around the world. This geographic expansion has lead to major changes in the way I monitor my organization's operations in the areas of communications, currency exchange, governmental regulations (including taxes and tariffs), and global legal and insurance compliance.

"SDI has experienced an expansion of our operations centers and service locations resulting in the need for the adoption of a 24-hour operational capability. Also, multilingual/cultural team building to service in-country programs has become essential, as has been a major technology effort to address local currency and infrastructure issues. In order to satisfy local requirements we have retained legal representation in each country of operation and builtan insurance portfolio that protects us for new business risks in developing areas."

Existing domestic suppliers should be aware, however, that if they decide not to follow their customers overseas, they risk not only losing the new foreign business with their existing customer, but also discovering a couple of years down the road a low-cost competitor serving their former customer with the same manufacturing/service quality standards as they currently have in their home market.

IBM recently took a major decision to relocate the headquarters of its global his procurement operations to China. Bob Moffat describes the reasons for that decision:

"Moving the headquarters of our global procurement operations to Asia was a landmark event for IBM. It's the first time we have located a corporate function outside the US. The motivation behind the decision stems from our commitment to becoming a globally integrated enterprise, where the imperative is to think, act, organize and optimize globally. This applies to every facet of the organization, but it is especially true for management. We will never be a truly global company if everything is managed centrally from the United States, if all our executive leadership is bottled up in one place.

"Once this shift occurs it requires a focused and thoughtful approach to simultaneously transfer knowledge and build the management capabilities to lead the work. The Chief Procurement Office is in Asia to do just that; to expand and strengthen IBM's internal procurement skills in the region; develop leaders and prepare them to take on global roles. The other reason he is there is to lead an effort to reshape our supply base in the region. Although IBM has been sourcing in Asia for more than 50 years, most of it has been in support of our hardware businesses. While that's still important, the demand for software and services skills, across Asia and worldwide, is growing. To meet the demand, it will require developing relationships with new partners and suppliers and working with existing ones to help them build skills, processes and management practices to compete globally in the services market. IBM has procurement professionals in 60 countries in 400 cities worldwide and the competitive advantage procurement provides is to locate those skills close to our clients and suppliers around the world. That strategy does not change."

What Should Suppliers Do?
If this is the way large corporations are behaving to cope with the global marketplace, how should their supply base react? The answer is simple: behave like they do, and more so. Specifically, that means:
Understand what the customer's customer (or the whole industry) is asking in terms of cost, quality and delivery improvements as well as better technology and speed to market. Suppliers need to do the same.
Do the same core/non-core competency analysis that customers are doing. If there is an underperforming activity that absorbs an high amount of management time with no long term potential, either outsource it or get rid of it.
Become global, starting with a global mindset. How can a supplier talk with the customer about low-cost sourcing without a passport and having never been to China? Be willing to take the investment plunge with the customer. The money involved will be less than the time spent.
Understand that the days of the one-off contract are gone. Become collaborative with the customer; provide solutions, particularly their "pain points", and thereby surpass their expectations.. The more services a supplier can perform, particularly overseas, the happier the customers will be. Remember that in most cases customers know a lot less about the particular supply market than the supplier, and overseas there are generally no entrenched fiefdoms to deal with. In a word: aim to grow with the customer.
Acquire the best skill base possible. Today's world requires diversity of ideas, customers, products, talent, investments, and geography. Staff and invest accordingly.
Be technically seamless with the customer. All of the points above require investments cash and in human resources. All of the points above require investments cash and in human resources. Carmen Castillo tells about her experience: "With globalization comes investment, and anyone who is thinking of expanding their business into other geographic areas of the world needs to be realistic with respect to the short term impact on business. Large amounts of capital, resources and time are required to build, deploy and sustain a global footprint.

"..Capital should be set aside and team members' schedules should be arranged to successfully meet start-up challenges. In China, for example, I have found the business creation cycle to be almost 24 months. I have invested large amounts of funds and resources in building and deploying a viable in-country solution. Don't assume short term success and financial returns will be possible. Viable global business operations require long term investments and substantial resource commitments."

One option available to companies which are cash-constrained is to form strategic alliances. This may seem unusual and difficult; but, in many cases it is the only solution.
Operating in the global environment may require a change in the way a supplier manages a company. Carmen Castillo explains:
"When managing a network of global operation centers… You need to select the best resources possible and rely more heavily on these individuals for growth and long term success. I mentor these handpicked individuals at the onset and then focus on long term results. We must build country-specific operations centers and teams that understand the business environments in which they are operating. The golden rule here is: 'Think globally, build locally'."
Always look at the advantages you have—geographic, technical, quality, etc.—and leverage them. Do not focus on your disadvantages unless it is to turn them into advantages.
Remember that small is beautiful, in that small companies should have lower break-even point than large companies. They should also be more flexible and agile. This is real competitive advantage. Suppliers should already be performing this way for their customers. Globalization only makes these requirements more urgent.

Carmen Castillo summarizes the advice she would give to businesses needing to follow their customers offshore:

"Track what your customers are doing. Listen to them. Be cautious, flexible and focused on committing the necessary financial resources and supervision to create and sustain a viable global arm of your business. …We should remember that while there is a cost of going global, the cost of not going global may be the end of your enterprise."

The Future of Globalization
While this new globalized environment requires increased technical and logistical skills, the principal impediment to success is attitude. If a large company or its supply base look at the world outside their home country as a threat, as too complicated, or as too difficult to communicate with, they will have problems. Many companies also worry extensively about the risks of doing business abroad, be they economic or political.

It is good to think about these risks, but if a competitor is willing to run them, then doing nothing becomes an even bigger problem. As to the future of globalization Bob Moffat of IBM put is this way:

"… There are very real upsides and down sides, but like any endeavor, attitude influences choices. If you see globalization as a threat, you are going to approach it very differently than someone who sees it as an opportunity -- and I'd argue have very different outcomes.

"Globalization is not about chasing low cost sources of supply around the world; it's about doing the right work in the right place at the right cost, making effective and efficient use of global capabilities. We think there are primarily three things that determine where and how work will flow. The first is economics: cost and profit potential, but costs aren't the only factor. If they were, we'd see everything commoditizing and all work flowing in one direction, and that's not what's happening because of the second determinant-- expertise. In a world where the means of production and distribution are increasingly available to anyone, the only way to differentiate your company is to have better skills, to have a better idea, to come up with a more innovative solution, to know more than the next guy, and to apply it more effectively. Finally, the other deciding factor is open systems and open approaches. They provide a level playing field, which stimulates competition, innovation, and the free flow of goods and ideas.

If you're asking where all this ends, and if THE END means coming back home, I think in a global company home is a relative term; home is not one place, but where your clients are; where the conditions are ripe for innovation. Companies that decide to compete on the basis of expertise and openness, and move from a multinational to a globally integrated model will be able to harness innovation to drive growth."

Keith Nosbusch sums up the meaning of globalization for his suppliers:
"The bottom line is those companies that can help us execute our growth strategy – that understand where we want to go and why – will be the ones that make the best partners and suppliers as we all take advantage of the opportunities our worldwide economy offers."

Given the advances in process improvement and information technology in the Western world it is conceivable that operating costs in many businesses may diminish such as to make them competitive with current "low cost sources" when the importance of proximity is factored in. What would this "reverse globalization" do to what has been said above? Such thoughts are already in the minds of some and provide a piquant final note to close this discussion.

About DiversityBusiness.com
Launched in 1999, DiversityBusiness, with over 50,000 members, is the largest organization of diversity owned businesses throughout the United States that provide goods and services to Fortune 1000 companies, government agencies, and colleges and universities. DiversityBusiness provides research and data collection services for diversity including the "Top 50 Organizations for Multicultural Business Opportunities", "Top 500 Diversity Owned Companies in America", and others. Its research has been recognized and published by Forbes Magazine, Business Week and thousands of other print and internet publications. The site has gained national recognition and has won numerous awards for its content and design. DiversityBusiness reaches more diverse suppliers and communicates more information to them on a more frequent basis then all other organizations combined. We also communicate with mainstream businesses, government agencies and educational institutions with information related to diversity. Our magazine reaches over 300,000 readers, a monthly e-newsletter that reaches 2.4 million, and website visitors of 1.2 million a month. It is a leading provider of Supplier Diversity management tools and has the most widely distributed Diversity magazine in the United States. DiversityBusiness.com is produced by Computer Consulting Associates International Inc. (CCAii.com) of Southport, CT. Founded in 1980.


---
All rights reserved.

Print this Article

Email this Article

Submit a Story

Purchase/License

More Articles

Our Sponsors