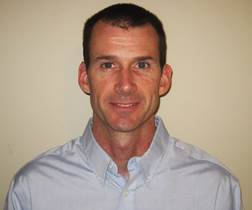 Some of the most popular international locations for corporate employees on assignment are often cited as the most challenging spots for minorities and female expats. Not surprisingly, they can also prove the most demanding for corporate administrators responsible for helping to set up their expatriates for success. Though things have improved in many locales and the trend is positive, diversity is slower to gain reception in areas where prejudice or centuries of deep-rooted behavior may persist. What can be done to help both the individual and company succeed for a rewarding adventure?

"Prejudice is a burden that confuses the past, threatens the future and renders the present inaccessible." ~ Maya Angelou

Overlooked, Overhyped, or Overshadowed?
Though diversity has become something to be embraced and celebrated today, in some global locations there remains a prejudice against those with dark skin, ethnic minorities, religious groups and women in management positions. This happens in affluent, developed expat destinations, not just poor, developing or conservative ones where it may be expected.

Fresh-off-the-plane expats without the proper pre-departure training and education might be in for a shock at how people act towards them or what they believe in some locations. Some may find themselves, even in developed countries, unable to catch a taxi due to their perceived nationality or the different color of their skin; they may stare in disbelief at restaurant doors stating "No Foreigners Served". And jaws may drop when reading local advertisements asserting: "Applicants should be blonde and attractive" or "Only those Western-educated considered".

For instance, research by the Pew Research Center's Global Attitudes Project, as well as polls by the Anti-Defamation League, show anti-Semitism and xenophobia on the rise in Europe. In a World Value Survey study of 80 countries which measured social attitudes of people in different countries, individuals were asked A. what types of people they would refuse to live next to. They report the country with the highest proportion of people who wanted neighbors similar to them was Jordan, where 51.4 percent of the population would refuse to live next to someone of a different race; next was India at 43.5 percent. Egypt, Saudi Arabia, Iran, Vietnam, Indonesia, and South Korea fell in the 30-to-39.9 percent range.

Such data results, particularly from a survey question attempting to judge racial tolerance, could be indirect and imperfect, as with many social science metrics. But an important take-away for one's corporate expat populations – especially minority and women expats in some locations – is that they might find themselves challenged by new gender, racial and/or xenophobic stereotypes they may not have been accustomed to in their home countries. For example, as reported in the UK's Telegraph newspaper about a popular middle east expat city, "On a daily basis, this 'silent' racism translates as a European sometimes getting served ahead of an Indian in a queue; a taxi driver picking up a Westerner rather than the Filipino he saw first; a European biting her tongue when a (local) pushes in front at the till. While perhaps not agreeing with it, over time, many expats become desensitized to it."

Risks vs. Rewards
What does such research mean for a company's international assignments program and your diverse population of globe-trotting employees? It is easy to forget that protective laws and diversity initiatives might be absent in both the developed and undeveloped world.

For a long time, and to some degree still today, it was thought that the risk was too high to send women and/or minorities on assignments to certain countries due to worries over harassment, gender barriers, trailing male spouse issues and challenges of accompanying children. It was just assumed "safer" for a risk-averse organization to "send a man" on assignment in a race-, gender- or xenophobic-challenged location.

Yet, before an assignment is even offered, women and minority candidates may feel unfairly held back from certain overseas career path opportunities due to pre-conceived notions of destination hiring managers or departure location supervisors concerning host location bigotry – both inside and outside their firm's office walls or in the overseas community.

To counter this fear, it is important for companies to grasp that it's this exact diversity of candidates which brings fresh, new styles and alternative input and solutions to business challenges. Widening expat candidate selection procedures and talent pools to include more minorities and women can further assist to break down well-ingrained myths. Overprotecting minorities and women from perceived challenges in working and living abroad in some locales may reinforce such myths or stereotypes and simply delay creating an environment for more diversity to grow roots in that country or region.

Clarity Starts at Home
Companies today cannot afford to be lax or haphazard in identifying, selecting and deploying their global workforce, but they cannot afford assignment failure either. With average international assignment costs at over $1 million USD per year, some global organizations may still be trying to come to grips with the best way to effectively assist minority and/or women expat candidates to succeed in key locations.

Identifying strong candidates for international assignments is essential. No matter their gender, race or background, they should be willing to embrace challenge and change, be willing to ask for help, be okay with taking some risks, be interested in stepping out of their comfort zone, have realistic expectations and, last but not least, be culturally sensitive themselves about where they are going to best adjust and be productive. Having so-called "predictors of success" traits can help all expats not just survive, but thrive in any assignment location.

Just as diversity initiatives help drive positive change for organizations, emphasizing proactive pre-assignment cross-cultural education and role playing helps minorities, women, expats in general and the company's bottom line. Studies have repeatedly demonstrated that the faster employees and their accompanying families can adapt to new countries and cultures, the more productive employees are likely to be, increasing the chances of a successful assignment. Failure to do so may result in assignment failure and disappointment by the employee.

It is recommended that all expat candidates go through specific cross-cultural training before heading out on global assignments to better prepare them in advance and to reduce assignment failure rates. Careful pre-assignment evaluation and role-playing with a professional is recommended for challenging assignment locations. Organizations and their supplier partners should be thoroughly prepared and trained to listen – that is, keenly listen – to both stated and un-stated apprehensions of potential expat employees, spouses, and children and to hone in on the potential culture, race, ethnicity, and nationality apprehensions that minority and women expat candidates may harbor.

Such stress-inducing influences should be thoroughly discussed with neutral counselors, rather than only one's human resources department or hiring manager, prior to accepting or initiating an assignment. Areas of concern should then be identified and addressed with professional, cross-cultural assistance professionals.

Still Present, But Encouraging
In the words of Sir Francis Bacon, "All colors will agree in the dark". Yet racism, in its countless forms, is still a worldwide occurrence. In some locations it is growing, in others receding. Often it is met with disapproval, but sometimes with denial.

But the positive trend of acceptance is heartening and there's no doubt significant progress has been made. Today, young and minority expats may discover broader acceptance by their peers compared to their older counterparts. Likewise, younger women expats may find greater approval by colleagues who have travelled abroad and by those who have been positively influenced by the ever expanding influence and educational power of the internet.

Yes, consideration for the well-being, safety and productivity of one's employees on assignment is paramount, but it's also highly recommended that expats – minority, women and otherwise – be offered the proper cross-cultural training/education prior to departing on assignments.

This not only allows each to be fully prepared with difficult environments, it leads to successful assignments and rewarding experiences. It may even further help stamp out racism by destroying myths and preconceptions….. one expat experience at a time.
|Contact: Tom Paton | NEI Global Relocation | 800.533.7353 | website: www.neirelo.com | tpaton@neirelo.com |